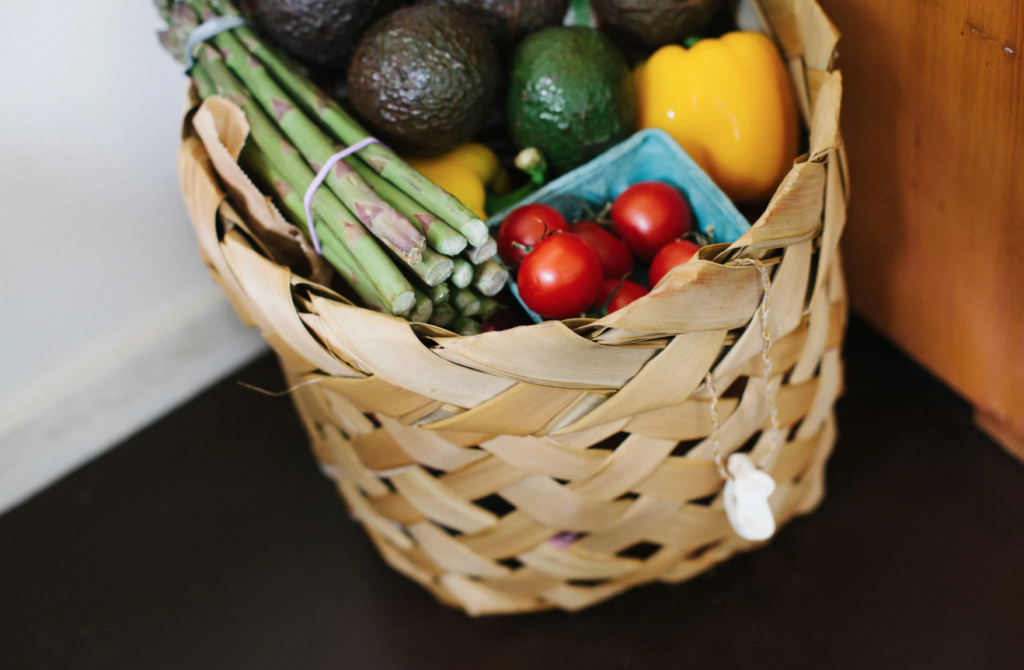 The costs of living are already high enough. Add necessities like groceries to the list of living expenses and your bank account will continue to fluctuate. It's important to know that groceries don't have to be ridiculously expensive. At the same time, you shouldn't just live on cans of beans or packets of noodles, or your health will take a serious hit and you might not even notice it at first. There's also the issue of finding the time to get to a grocery store and complete your shopping as efficiently as possible.
These grocery locations are close to campus. Here's what you need to know about their pricing.
This article will only be covering places to shop that are near the St. George campus.
1) For basic necessities like bread, eggs, milk, cold cuts, and cheese, visit a Shoppers Drug Mart.
Prices are average for basic items but can be high for things like meat and cheese. A few Shoppers Drug Marts surround the University of Toronto St. George campus. Two are in the north area on Bloor Street. The other one is located on Spadina Avenue. Toiletries and snacks go on sale on a rotational basis. A points card is helpful because you save up for future purchases using the points to pay for your items. It can be handy to visit a Shoppers because their hours of operation may extend to midnight if you ever need to make a late-night run.
2) For similar groceries, including snacks, visit a Rexall pharmacy.
They offer student discounts! Again, prices are typically average and similar to that of Shoppers Drug Mart. There is one location near the west end of campus at the intersection of Spadina and College. This might be a convenient location if you live at the student residential tower across the street.
3) Visit the Metro grocery store on Bloor Street, close to the north west end of campus.
This is your typical grocery store. It will have everything from dry foods to meat, dairy, produce, and everything in-between. With Metro, prices can be hit and miss. For example, you might see a small box of cereal for a ridiculous price. When buying things like raw chicken or beef, pay attention to the price per kilogram or price per pound. It's expensive so watch for sales on meat, which can be quite substantial. Sometimes it's worth it.
Keep in mind that a sale tag doesn't mean it's that much of a deal, especially on boxed products or refrigerated products. It's not one of those market-style grocery stores where everything is visually appealing. You can find a hot table at Metro though, and a section with fresh wraps and sandwiches for a fair price. Check online flyers if you want to see what's on sale.
4) For an awesome selection of meat, fish, poultry, produce, and more, try visiting the Kensington Market.
Check out the higher-end stores for something fresh at a fair price. They also have a lot of options when it comes to quality spices. The aromas might tempt you to purchase more than what you visited for, so be careful!
5) There is an inner-city Sobey's located east of campus on the intersection of College Street and Bay Street.
If this location ends up closing, as many people are saying, then there is a second option slightly further away. Anything in the heart of the city may cost more than it would in comparison to groceries in a suburban area. However, Sobey's is fresh with great quality produce, artisan breads, delicious meats, and many other essentials you're looking for. While it may be a walk (if you're living on campus), it's still the nearest Sobey's. The next one is closer to the Rogers Centre, which you can also visit.
This Sobey's has a bakery, a selection of fruits, seafood, and meats, but they don't have the full variety of options that a full-size Sobey's carries. There are more grab-and-go options and hot table meals because of its location in the downtown core. Prices are moderate to high, but in consideration, you are also getting something of higher quality. Lastly, they are usually open late.
6) Try the Loblaws at the Mattamy Athletic Centre.
This location requires you to walk a bit further, so bring someone along to help you carry it all back. Stock up while you're here to avoid walking there so often. Loblaws is one of the best options to visit when it comes to quality in all aspects, including produce, meats, dairy, dry goods, and freshly prepared hot meals. There is a vast selection of prepared food (both cold and hot), so you can stock up on these hearty meals for a fair price. Additionally, there's a deli, bakery, dry cleaner, and so much more inside. Keep in mind that you will be paying more than usual because of the downtown location, but many Loblaws in the city are similar in terms of quality and price.
7) If you really want to save money, visit a NoFrills.
While some of them might be a distance from campus, you can stock up on pretty much everything to make your trip worthwhile. Generally, meats are an average price but watch for sales when stuff is about to "expire" because a major discount could appear. Everything else is cheap. Buy pasta, cereal, frozen vegetables, yogurt, milk, eggs, cheese, and more. The produce is okay, but this may vary from store-to-store. Some NoFrills that are newer have an impressive produce section. However, fruits and vegetables will always be a good price here, no matter the quality!
Good luck with your groceries!
Looking for more? Check out Get Fit at Hart House With These Fun Sessions!