Carleton University is home to one of Canada's best and oldest journalism programs. Aspiring political reporters may love that the campus is just a 10-minute drive from Parliament Hill, but alumni know the true reason Carleton's J-School stands out: its faculty.
With so many accomplished journalists teaching classes, it can be hard to decide which ones to take. We're here to help you solve that problem!
Whether you're applying to Carleton or you're already a student, these five journalism profs are the cream of the crop. Keep them on your radar.

Kelly Patterson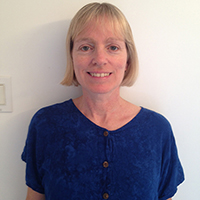 In her 20-year journalism career, Kelly Patterson has done everything from daily news hits to book reviews to page layout. Students and peers applaud her feature-writing, and her wide range of essays and investigative series in the Ottawa Citizen.

Her well-rounded background makes her the perfect person to mould the minds of young reporters entering the industry. Her personality enables her to do this with maternal kindness. Patterson has a perfect 5/5 rating on Rate My Professors. One reviewer describes her as "an absolute angel" who gives clear criteria for assignments. They say her thorough and useful feedback lead to marked improvements. What more could you ask for?

Neil Haesler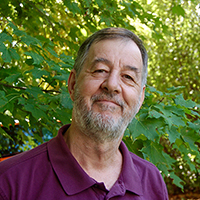 Neil Haesler was a Canadian journalist for three decades before arriving at Carleton. You could find him covering everything from courts to hockey. He's been a reporter, photographer, news editor, editorial writer, op-ed page editor, wire service news editor, deputy editor and a national columnist.

As a founding member of the Association of Opinion Page Editors of North America, opinions are important to him. So, it's a good thing his reviews on Rate my Professor are overwhelmingly positive. Haesler is a little rough-around-the-edges. You may be put off by his gruffness at first, but he'll grow on you. You'll come to appreciate his amazing sense of humour. You'll also come to find he genuinely cares about each of his students. If you're looking for a prof who pushes you to reach your full potential, Haesler is your guy.

Randy Boswell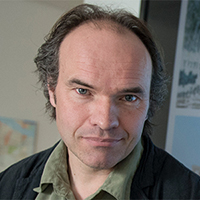 After a long, wide-ranging career with the Ottawa Citizen and Postmedia, Randy Boswell became a full-time professor in 2012. Before that, he'd been teaching as a contract instructor since the mid-90s. He's responsible for training hundreds of students in the fundamentals of reporting.

Boswell is currently the undergraduate supervisor. He is known for helping third and fourth-year undergrads, and Master of Journalism candidates, publish a community newspaper called Capital Current (formerly Centretown News). He runs the class as more of a working newsroom. Boswell treats students like colleagues, which students both respect and enjoy.

Boswell has been on the shortlist for the Pierre Berton Award, Canada's top prize for popularizing Canadian history. He is the 2010 winner of the Yves Fortier Earth Science Journalism Award. He is also co-writer of a 1997 National Newspaper Award-nominated special project on Gatineau Park. As one Rate My Professors review said, "You can tell Randy eats, sleeps, and breathes journalism." And isn't passion contagious?

David Tait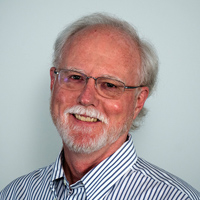 Few people embody Carleton's J-School more than Dave Tait, who himself is a two-time graduate. He earned a Bachelor of Journalism in the mid-'70s and returned in the mid-'90s for a Master's to tackle questions he'd collected in the field–first at newspapers in Ottawa, Calgary, London, Ontario and Whitehorse, then as a radio producer, reporter, manager and trainer in the Canadian North, China and Southeast Asia.

Tait is someone you can go to for support both inside and outside the classroom. He has served as Faculty Representative on the Board of Directors of the student newspaper, the Charlatan. He is known for his book recommendations and for teaching the traditional Native concept of the "medicine wheel," which balances the physical, emotional, intellectual and spiritual aspects of life, as a journalistic model.

A review on Rate My Professors says, "Hands down the best teacher I've ever had, not just in school but in life generally." Another reads, "Dave Tait is the sort of prof that makes you want to be a better journalist, student, and human being. I'd follow him anywhere."

Try talking to Tait without feeling inspired — we dare you! (Spoiler: it's impossible.)

Norma Greenaway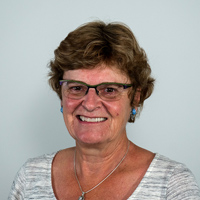 Norma Greenaway graduated from the BJ program at Carleton in the 1970s, launching a journalism career that led her from Saskatoon to Toronto, Ottawa and Washington DC before she took over the Southam News Middle East bureau in 1994. She returned to Canada in 1997, working in the parliamentary bureau for the Ottawa Citizen, Canwest News Service and Postmedia News until retiring in 2011.

Greenaway has been a contract instructor in the journalism department since 2001-2002. She teaches the fundamentals of reporting, analytical reporting and social issues reporting. According to a review on Rate My Professors, "Norma is AWESOME. If you are in journalism, take her reporting course. She is a breath of fresh air when you compare her to most in the department. She's kind, understanding and experienced. Norma assigns practical work (though lots of it) that will truly make you a better journalist. Fair marker. Tons of work, but an invaluable experience."

Every year, Greenaway's students look forward to another invaluable component of her educational experience: an end-of-year party at her house. It's full of mementos from her foreign correspondent days.

The wisdom these five journalism professors impart is reason enough to study at Carleton University. But, as many of the comments in the reviews say, it's a two-way street—so you'll only get the best of them if they get the best of you.
These six spots at Carleton are great places to get your study on or to meet your profs for a chat to ensure you're putting your best foot forward. And if you're curious how other journalism professors stack up, head to RateMyProfessors.com and start searching.