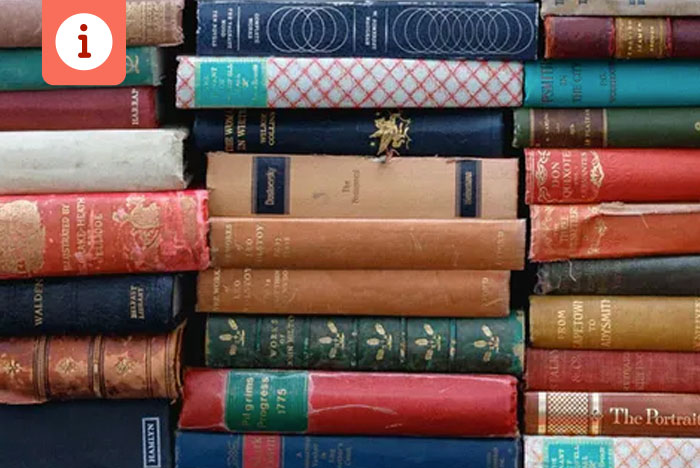 Purchasing a textbook at full price can be one of the most dreadful tasks, especially if you're taking a course that requires a brand new textbook. This may be because of a specific access code that allows you to use additional software (an efficient way for publishers to get their money). There are the required textbooks and then there are the supplemental textbooks (that no one bothers reading).
For many required textbooks, updated editions are released every few years. This can make it difficult for students hoping to borrow a used textbook. However, some students mention that these yearly editions simply rearrange chapters or make insignificant edits. So, use this piece of advice at your discretion. While there may be a few times that you are absolutely required to buy a brand new textbook, there will also be countless opportunities to find textbooks at a lower price. Sometimes even for free. In my first year of study, I wish I had looked elsewhere for cheaper textbooks.
Here are important resources to keep in mind as you begin your search. Please note that the ultimate goal here is to help students save money. This article is only a guide based on recommendations and student experiences.
1) Search for online databases or compendiums.
There are a few other sites that may also carry free versions of your textbook, or PDF excerpts, but be careful when browsing and downloading. Do not pay for any PDFs on these sites. Also, try not to use your personal computer when browsing or downloading from them, as this could result in a virus. Some students compile their own textbook sources online and share it for everyone to access. If you cannot find your textbook there, then you may have to move on to the next step.
2) Look for open-source textbooks!
Use your main search engine by typing in the title of the book you're searching for, the edition, followed by the words "online version" or "PDF". Scroll through the first page of search results and click on links that do not seem suspicious. You may find a full version of the book entirely free. Be careful when downloading anything from these sites. If you've tried various search engines and still haven't found an accessible version of your textbook, you might want to move onto the next step.
3) If you have a Facebook account, join and follow various Facebook groups/pages for resources you're looking for.
Try typing in "used textbooks at U of T" or "used book exchange U of T" or other variations in the Facebook search bar. If you're looking for a specific coursebook, try joining a group for that specific course. Make sure these groups are actively posting and updating. Alternatively, you could join other University of Toronto groups that relate to the topic. Or join the general U of T textbook search groups on Facebook.
People may have the textbook you need at a reduced price, or they may let you have it for free! You'll never know unless you search these areas. The Facebook Marketplace might also be a good place to search for your textbook, but it might be best to stay within the realm of your university campus for your own safety.
4) Browse through online classified services such as Kijiji.
I have sold so many of my textbooks on Kijiji. Students are so happy to find that $60 textbook for just $20. Make sure you know exactly which textbook you're looking for. Additionally, if you think you've found someone reputable to buy from, check the book thoroughly before you buy it. Also, meet in a public location with lots of people around. Safety first, guys.
5) Visit a used textbook store near you!
The U of T Bookstore sells used textbooks, and so do a few areas near the U of T St. George campus. Look for book sales at libraries or search for stores that sell used textbooks.
6) Rent ebook textbooks and save your money.
There are many ways to do this. Start by researching the publisher of your book and look for the ebook option. Hint: Amazon often provides this option with many books they sell. Sometimes, you have to visit the book's main website and other times the accessibility of Amazon makes it all possible. It's a very ethical way to get a quality version of the book you need. And at a great price.
7) Visit your faculty library and see if they have any versions of the book you need on-site.
Sometimes you can't borrow the book. Therefore, you'll have to be ready to make photocopies of the textbook and take the important pages with you. It's a tactic that all students use at some point. Also, it's convenient as long as you can find a photocopier in the same building.
8) For brand new and used textbooks, visit the U of T Bookstore as a last resort.
If you do not see your book there on the shelves, it may be because they've run out of stock and need to order more. The best thing about buying a textbook from the U of T Bookstore is that you can trust this resource when it comes to the quality. Although the price will be higher, at least you know it's an option when you really need it most.
Hopefully, you find all the textbooks you need. Happy studying!