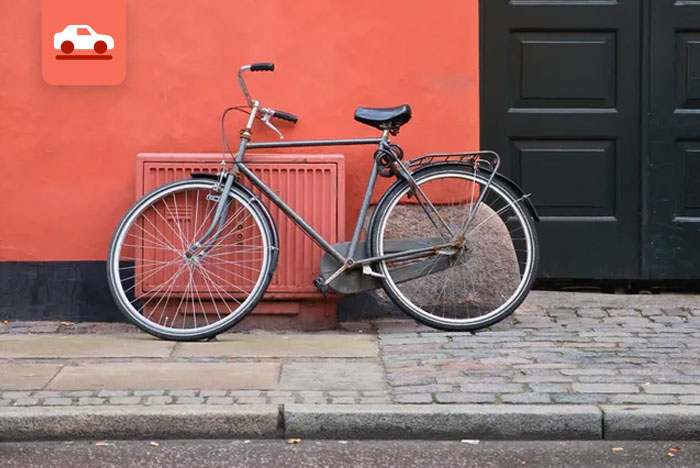 A popular method of transportation for students at the University of Toronto is riding a bike. Did you know that there is an awesome way to rent a bike, ensure it's in good working condition with accessible services, and educate yourself on bike safety? BikeChain is the best on-campus resource you could ask for when it comes to all things bike-related. So, here's everything you need to know about BikeChain at the University of Toronto:
1) One of the most important, distinguishing features of BikeChain is its prioritization of a safe experience.
BikeChain recognizes the reality of most bike repair shops throughout the city. They can be difficult places for women and minority groups to feel safe or welcome. BikeChain understands the negative attitudes, discrimination, and harassment that can occur towards these individuals looking for bike repair services. It is important to feel comfortable and trust a service. No one wants to worry that they'll take advantage of your lack of knowledge. BikeChain bridges the gap in knowledge and empowers customers by educating them on bike repair knowledge. They also provide an inclusive environment. For more information on specific schedules, visit bikechain.ca.
2) BikeChain removes the intimidating aspect of dealing with bike repairs.
They make it productive and affordable for all students and individuals. This is demonstrated through their DIY approach to repairs, alongside professionally guided workshops. Their mechanics are friendly and supportive, which encourages bike users to take control of their experience through participation and proper advising. The process for drop-in repairs involves locating a "drop-in stand". If one is not available, sign up on the waitlist. Once you find an available bike stand, you'll have access to tools and cleaning materials (must wear close-toed shoes for safety, of course) and the knowledge of an on-site professional or two. If you need help, just ask. If you need parts, BikeChain offers affordable parts, too.
3) University of Toronto students can rent a bike and a lock for free.
All you need is your student identification (T-Card), governmental identification (driver's license, health card), and a $100.00 cash deposit. Next, you'll fill out a brief and easy sign-up form to register. The process is simple. However, the rest is up to the condition and manner you treat the bike rental. A helmet will NOT be provided, but a lock and key, and lights are if you deposit additional cash. This deposit will be returned anyway at the end of your rental period. All they really ask for is your respect and careful usage of their bikes, which is reasonable!
4) BikeChain offers organized workshops and events that students, faculty, and student groups can sign up for.
Basically, "pay what you can" is a nice gesture regarding paying for these workshops. All of these workshops and events are designed to educate and empower those involved. Start by enrolling in volunteer training or trying a workshop on introductory mechanics. A small donation towards BikeChain of $5 – $15 goes a long way. There are many workshops that get into the specifics of repairs, so be sure to visit the BikeChain website for monthly updates to the schedule.
5) They encourage leadership, participation, work and volunteer experience in the world of bikes.
These are all based on the premise of teaching sustainable skills that can be passed on to others. Additionally, this will be valuable knowledge that you can use for the rest of your life. There are so many ways to get involved with BikeChain, so visit the website for important updates!
6) There are "Bicycle Fixit Stations" all throughout campus, in case you need a very quick but small repair.
Also, there are tools available at these stations. BikeChain really has a big heart when it comes to making things accessible for everyone!
Furthermore, the founders of BikeChain are doing excellent work by providing accessible and affordable services to the University of Toronto. If you're biking throughout the city, be sure to use BikeChain's wonderful resources, and give them a big thank you for making life a lot easier. And making everyone feel empowered.