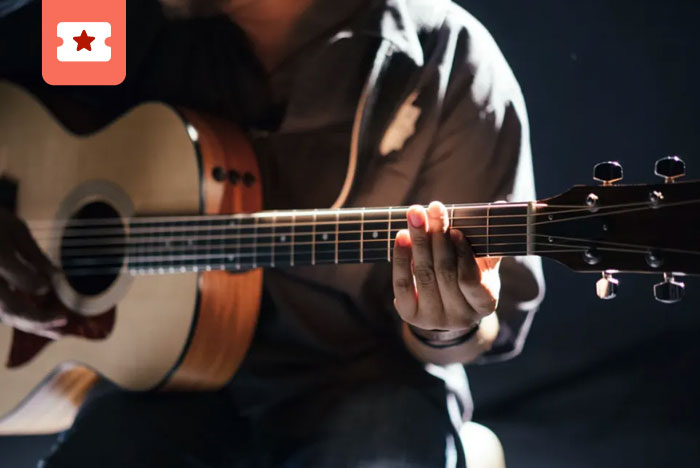 Life is so much better with your favourite music. It can bring you hope in times where you feel scattered or stressed. If you're a student at the University of Toronto, you should attend more music-related events that are going on year-round. Often times, these events are hosted by the talented folks and alumni of the University of Toronto. So you'll be inspired to see all the talent and dedication.
Here is a list of music events that might be of interest to you:
1) See a University of Toronto Jazz Ensemble.
Many of these events occur at the Upper Jazz Studio on Wellesley Street West and are completely free to attend. Watch graduate and undergraduate talent as they perform sets of sweet jazzy tunes.
2) Watch a Jazz Performance at The Rex Hotel.
Every Monday during the school year, the University of Toronto Jazz program students perform downtown in the late afternoon and evening. It's a wonderful way to finish your busy Monday.
3) Attend a Masterclass in Jazz.
These sessions are open to the public and may teach you a thing or two. Stay tuned so you can plan for the sessions in the near future.
4) Jazz and Vocal Jazz Ensembles at Walter Hall.
These performances are grandiose and open to the general public. Additionally, they are located inside the Edward Johnson Building. If you want to experience a large Jazz ensemble and orchestral performance, this is the perfect event for you. Also, these typically take place in the evenings.
5) Attend an Opera Performance.
The University of Toronto annually hosts major performances at the MacMillan Theatre, known as the best stage for Opera in all of Canada. Workshop performances are also presented throughout the year.
6) Appreciate the Orchestral Ensembles.
The University of Toronto is proud to showcase the talented performances by the University of Toronto Symphony Orchestra, the University of Toronto Chamber Orchestra, the University of Toronto Wind Ensemble, and the University of Toronto Wind Symphony. These large ensembles are available to watch alongside solo instruments such as piano, string quartets, instrumental choirs, and mixed ensembles.
7) Watch exclusive Piano Performances during the New Music Festivals.
These are collaborative performances consisting of both students and faculty composers who sing, improvise, and play the keyboard, organ, and piano.
8) Honours Piano Recitals are awesome and feature top students.
You will be so impressed by their skill, you may even get emotional. Maybe I am biased because I love the piano.
9) For even more piano, there is the Annual Recital Competition.
The Thursday Noon Series attracts a massive audience, extending into the greater community of Toronto. You will see the winners at these performances and applaud them for their beautiful work.
10) Experience Early Music Performances
Including the medieval renaissance ensemble known as the Toronto Consort, the University of Toronto's Tafelmusik, and the baroque Opera Atelier. The University of Toronto has formed the Schola Cantorum, which is a collaboration between the professional Tafelmusik ensemble and students in the Early Music program. Strings, winds, keyboards, and baroque instruments are what you'll hear!
11) Attend a Vocal Performance.
A wide range of study is involved for students in the Vocal Pedagogy program. This includes science, art, teaching, performance, and research. There is so much to understand and appreciate when it comes to the power and life cycle of the voice. These students work closely alongside opera, instrumentals, choral studies, and the piano.
12) Watch a percussion performance.
13) Watch a guitar performance.
14) Watch a brass chamber ensemble performance.
15) Attend a free concert at the Richard Bradshaw Amphitheatre.
Everything from vocals to piano, dance, jazz, chamber and world music is offered. Grab a seat in the spectacular setting presented by the Canadian Opera Company with a grandiose view of the city as you watch the talented performers. Even people walking by on the street below can experience the spectacle. It is an interesting atmosphere, indeed.
16) Watch a Hart House Musical Performance.
Every season, Hart House has something new to experience. If you love musicals, Hart House is the place to be.
17) Experience an orchestral performance.
Inside Hart House Great Hall, there's an amazing venue on-site at the University of Toronto St. George campus. When The Chamber Strings perform here, it is an overwhelmingly beautiful performance. Be sure to grab your tickets and watch several of these performances because they will make you feel uplifted and happy.
18) Attend an Open Mic Night.
See musical and creative talent. In fact, it's a good place to begin if you want to showcase your own talents as well.
19) Appreciate the Hart House Symphonic Band.
They perform challenging repertoire and host two public concerts every year. This club performs folk, modern, and classical music.
20) Applaud for the Hart House Chorus.
A fifty voice choir consisting of talented students, faculty, and alumni. They perform nationally and abroad, as well as a few times in the Great Hall of Hart House.
If you ever want to join a music-related club, visit harthouse.ca. I hope you check out the talented work and performances that the University of Toronto showcases during these music events!