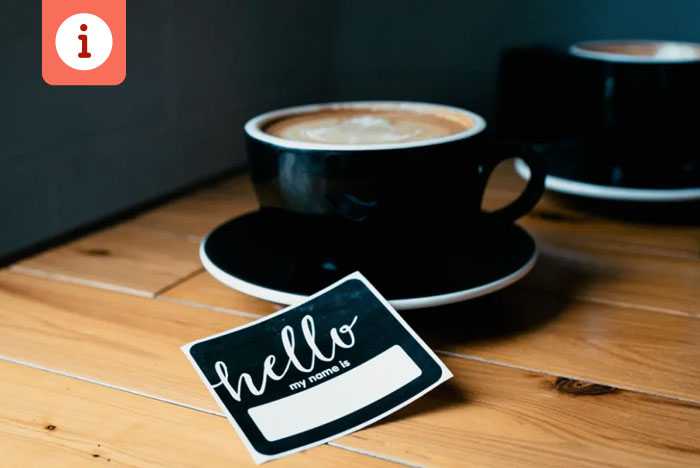 Maximizing the success of your online profile when it comes to your professional career experience is very important. A special webinar session hosted by the LinkedIn Guys taught students how to improve their overall presence on LinkedIn:
Learning how to curate their personal profiles to stand out to employers.
And develop an understanding of the role that artificial intelligence has on search engine results (when recruiters are searching for candidates).
A special thank you to LinkedIn experts Jeremy S. and Omar G. for hosting this informative session. The following summary will go over important points that stood out (alongside personal advice). So have a look if you wish to optimize your LinkedIn profile!
The first step, whether you are a current student or alumni, would be to make sure you have created an account on LinkedIn.
If you have an account already, especially one that you're not regularly updating, now would be the time to fix that. Make sure the email address you use to sign up is one that you actively use. This should be your professional email address or university email address.
LinkedIn works on both sides: the recruiter and the candidate.
It was good to know that there are several ways to improve your search for others in your industry and your SEO (search engine optimization) on LinkedIn. In other words, when recruiters search for potential people to hire, they can easily find you.
Analyze profiles that appear as top search results for a certain position.
This would serve to demonstrate what the LinkedIn search engine prioritizes in terms of keywords, which often appear in someone's "title" or description. In short, you have to ensure that the words you choose are strong and distinct. For example, use LinkedIn's search bar and type in the words "program coordinator". Who pops up? You may notice that the top results are people who specify their location of work (or desired location of work) or may also indicate what specific sector or skill they work within.
Do not be general in your description and title.
An example of a poorly optimized profile would be one which:
1) Lists a general title, like "Vice President", without specific details. You should instead change this to "Vice President In Strategic Consultation for — Enterprises".
2) If you have not listed the location in which you work, OR wish to work, then you will likely be more difficult to discover by recruiters. Some great advice from The LinkedIn Guys was that you can be aspirational when writing your LinkedIn Profile. This means you can decide to list locations or industries you intend to work with in the future. For example, if you're living in Hamilton, but want to work in Toronto, you could list "Toronto, Ontario, Canada". This may help attract recruiters from that area!
When discussing strong LinkedIn profiles, the LinkedIn Guys recommended becoming more active with LinkedIn's tools. For example, you should be using that message button on LinkedIn (it is the rectangular button that appears on user profiles). Market your skills to potential mentors, recruiters, and industry professionals. In other words, if you want to become a marketing director and expand into larger networks for professional experience, use the search tool.
LinkedIn involves a lot of scouting and exploring.
It's not just recruiters who use LinkedIn to find people. Basically, you have the power to navigate and select the criteria you want for your future positions! To begin your search for someone, click the home button and then search U of T or University of Toronto. Click alumni, narrow the search and discover people who meet your criteria. Remember to select keywords you're looking for (i.e. career titles) and be specific. Once you've read a few profiles from your search results, click the message button, and reach out.
The LinkedIn guys advised that you may start your message by saying this:
"Good day, I discovered your profile and was captivated to see that you're a graduate from the University of Toronto who is also interested in (field of choice). May I take a few moments to learn from your experience? Ten minutes next week would be amazing".
Sign your name and hope for the best. When awaiting a reply or hesitating to contact, the LinkedIn experts advise not worrying about, "What if they don't want to give me the time of day?" Life is too short not to explore a career path you want. So take that chance! Be brave and use the resources available to make connections happen.
LinkedIn is your 24/7 experience profile which operates no matter what you're up to.
Recruiters are always searching. They can select who to filter out and may do so by selecting specific brands or connections. For example, recruiters can filter out candidates who don't engage with their specific brand! This is why you must make your headline as explicit as possible. The headline is a major part of LinkedIn search engine results.
As an example, write "Project Manager, Toronto Area" if that's what you're pursuing. Be specific and talk to alumni for further advice. How did they build their profiles?
The power of using LinkedIn as an aspirational tool.
While LinkedIn operates on many algorithms, it is a place where human narrative and aspirational presentations are welcome. It's more than just an online résume! It can be used to humanize and connect you to other professionals.
Also, you must stay focused on creating a discoverable profile. This includes uploading a proper profile photo to your LinkedIn page. The human aspects include a captivating photo (headshot), a strong headline, and your current or desired location. The machine aspects include keywords and your connections.
You want to rise to the top of the search results and make sure that the algorithm finds you. Recruiters, on the other hand, are most attracted to profiles that have a good photo of you (taken from the shoulders, up) with a sincere smile. Ideally, get someone to professionally take your profile photo. The LinkedIn Guys recommended NOT using photos where you're standing in the distance. Selfies are not usually great either. Dress in business attire and look professional. After all, it's all about the presentation!
A common question is, "What should I do if I am searching for work?"
This may include people who are not employed or are looking for their next job. The LinkedIn Guys want you to remember that you can include volunteer experience on your profile. It is valuable and counts as experience. You should also strive to receive one recommendation per job position that you've had, as well as to write a concise story on your LinkedIn profile. Remember to be aspirational if needed, using words like "aspiring" or "future". But make sure you are credible through your keywords.
The LinkedIn Guys described LinkedIn as being about where you're headed, so keep this in mind as you navigate the platform. Best of luck as you explore LinkedIn!