By Fara Seddigh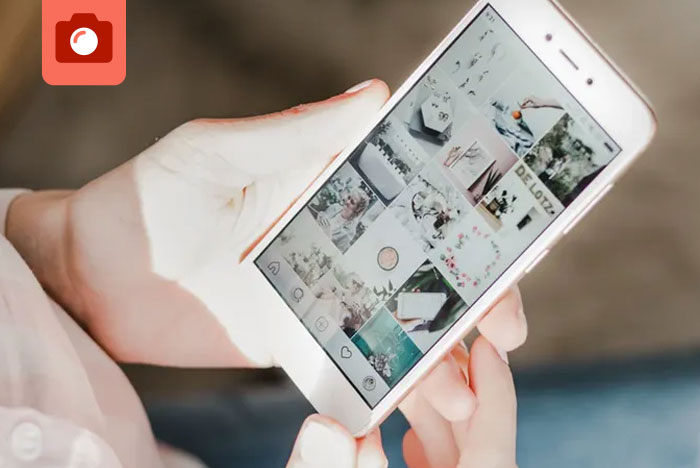 Instagram is arguably the hardest social media platform to work with. The audience on there is harder to please and everyone's Instagram life looks so much more glamorous than yours. While Twitter and Snapchat are taken less seriously, the posts that go up on Instagram are put through rigorous analysis before they are officially uploaded.
For York students, finding the time to take an insta-worthy picture is just that much harder.
It might seem unfair that the University of Toronto students get to relish in trendy downtown spots while Yorkies are trapped within the dusty walls of Curtis Lecture Halls. However, given the right camera angle, York has some awesome places for cool Insta pictures… as long as you don't tag the location.
The majority of York students go to class dressed in the holy trinity: sweats, hoodies, and an oversized jacket. However, for the elite few who actually put effort into their outfits, it hardly seems right to waste your best clothes just to see your professor. Instead, take some awesome insta-worthy pictures of your OOTD on York's beautiful campus. Check out these photoshoot spots at York:
Second Student Centre (SSC)
Yes, the Second Student Centre is technically a study space, but you rarely find anyone doing much studying here (at least not on the first floor). If you walk past the noisy group of first-years overcrowding the couches, you can find some pretty cool spots for pictures. The couches are definitely an upgrade from all other seating at York. And the area is spaced out enough to avoid judgemental glances. The glass walls are also a nice touch for pictures, especially if you're someone who's into taking artsy shots behind transparent windows. Grab an iced fruity drink from the eatery in SSC, a nice spot to sit, and snap a pic!
The Quad at York
One of the nicest places at York is a residence for students. The modern design of The Quad explains why the housing is so overpriced. Not to worry, you don't have to actually live here to take advantage of the photoshoot privileges. Ask a friend, or use the trusty self-timer feature, to snap a picture near the futuristic designs on the building. Add in some filters and you have yourself a picture with an awesome art installation.
Harry Arthurs Commons
This open and outdoor space is great for pictures. In the summer, bring a blanket to lay on the grass and enjoy the sun. Add a glass of wine to the mix and you have the ultimate Instagram picture. In the winter, it's more complicated. You have to wait for a day where the temperatures are above zero. And those are rare.
With no buildings to block the harsh cold breeze, this area is a bit frostier than other spots. Nevertheless, it's gorgeous when covered with the right amount of snow and ice. Grab a hot chocolate from any of the coffeeshops at York and find that seasonal winter shot of you enjoying the snow. Even if it's for two seconds.
Campus Walk
We all encounter this pathway at some point in our student lives. Whether it's to get from one lecture hall to another. Or simply from class to the parking lot — going through Campus Walk is an unavoidable experience. Since Yorkies spend so much time here anyway, why not make the best of it? If you position your camera enough to block out the buildings on each side, you can capture a swift shot of you walking through the area. This walkway looks especially beautiful when it's covered in snow and its trees are embellished with icicles.
The best part is that it's outdoors. Therefore, allowing you to bask in the natural filtering effects of sunlight.
Take advantage of these York spots for your next Instagram pic. These places are great for photos, but their greatest perk is that they don't easily give away your location. The Second Student Centre has couches similar to other buildings in downtown Toronto. Additionally, Harry Arthurs Common is an outdoor space with features that are difficult to recognize. And Campus Walk looks like any other walkway, given the right angle.
The Quad, however, is trickier to hide due to its specific design.
For more insta-worthy spots, check out Stong Pond, the Bergeron Centre for Engineering Excellence, and the Founders pathway (near the Founders college residence). If you look hard enough, there are tons of places to take a great photo. All you need is a decent quality camera.