By Rose Mergler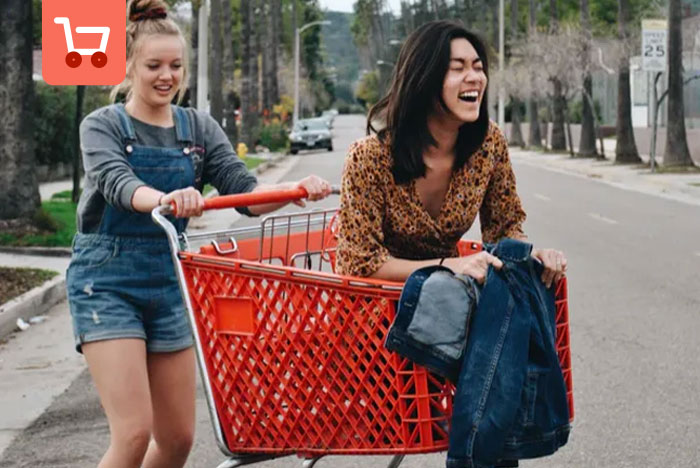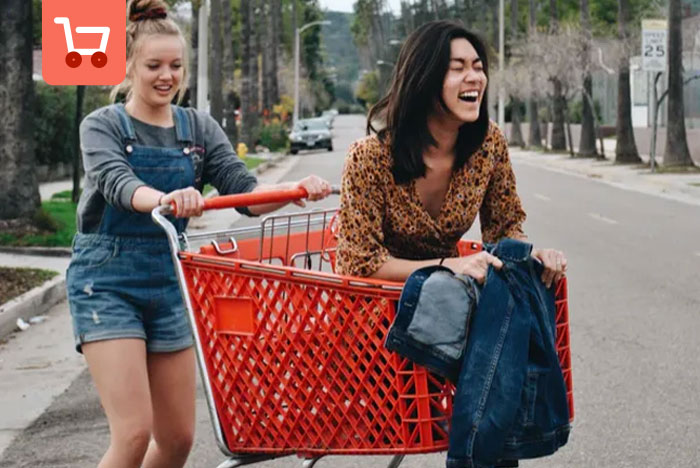 So I know for me, and probably most of you too, the first time we go to university is most likely the first time we're going to be consistently cooking and grocery shopping for ourselves. Something that I was excited about after living in residence, but quickly became a bunch of question marks over where to go, what to buy, and when to buy it. I can't really recommend a single grocery store to you since I don't know what's in your area. However, over the years, I managed to nail down some tips and tricks for the best grocery shopping.
If you're like me, you are trying to buy all your groceries without breaking the bank every week. We all gotta eat, but realistically, we can't be spending a ton. A caviar-dreams-with-hamburger-dollars type of thing.
Take advantage of the discounts!
One of the biggest, and easiest, recommendations I have for you is to go shopping on a discount day. In university areas, at least the schools I went to, once a week there was a "student" day where they offer students a discount at grocery stores and Shoppers Drug Mart. Some stores it's 10% (others it's 15%) but whatever it is, make sure you go on that day. It's probably going to be in the middle of the week, but it's an easy and simple way to save cash.
There are a ton of apps that can save money when buying groceries!
Not only do I suggest downloading the apps for the grocery stores that are closest to you for coupons and easy access to weekly flyers, but apps like "Flipp" and "Checkout 51" are two of my favourites!
What's the Flipp App all about?
Flipp App, based on your location, will list deals, flyers, and ads for stores around you. And not just grocery stores. They also have a shopping list section that you can combine with someone else (aka a roommate). It's worth a download just for that.
Checkout 51 is a cash-back based service.
Just like the Flipp app, Checkout 51 is not just groceries. But it's everything (even gasoline, which those of you with cars should be jumping for joy right now because that stuff is ~expensive~). You find items on there, purchase them in-store, take a picture of the receipt and earn cash based on your purchases. The app lists how much you can make per item, which is really helpful as well to see how much you can save.
One that might be more difficult is to go to my favourite store, Costco, and buy non-perishable items in bulk. Yes, you will be spending more upfront. But you will be saving in the long run because you pay less per "unit". Whether it be for toilet paper, cereal, or freezer items, if you can get there, it's going to be worth it in the end. I also love to buy their produce including berries and organic veggies because they are cheaper and bigger than you would get in another store.
I will admit this one is harder because 1) you need a membership, and 2) you need a way to get there. Since I didn't have a car through undergrad, I had to coax my roommate into making a trip with me (in her car) every once and a while. And if you're lucky, they will love Costco as much as you do. So, if you can, it's definitely worth a trip.
Check the flyers. Again, for those in the back: Check. The. Flyers.
From personal experience, I determined what store I went to based on what I needed. The flyers can help that decision because there might be more coupons/deals on items you need in one store than the other. It's worth the 10-15 mins to check.
Lastly, I don't know if this is just a "me thing," but I forget what I have in my fridge.
Don't ask me why. It seems like my groceries get lost in my fridge and cabinets. Because of this, the best place to find groceries is in your own house. Every week, even bi-weekly, take inventory of what you already have. You may be surprised by what you find. Possibly grossed out. But, with what's still edible, you can do some quick meal planning. So, base your meals off what you find. This way, you're not wasting precious groceries!
Hopefully, this gave you some ideas! Happy shopping, happy cooking, and happy saving!
If you're a Ryerson student, these are some places to check out! 5 Grocery Shopping Tricks You Need To Know As A Ryerson Student.