By Fara Seddigh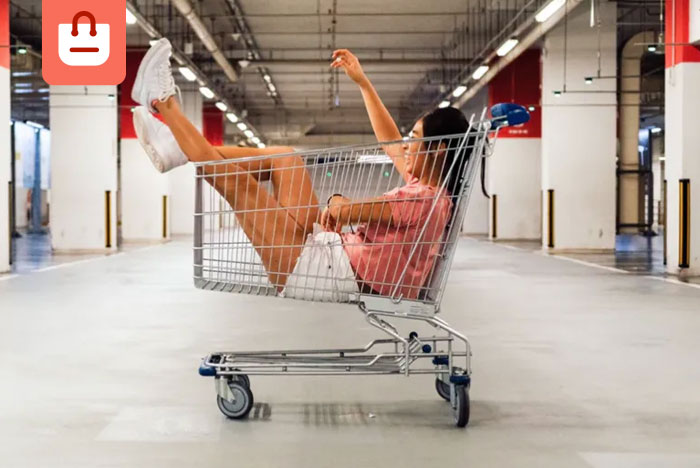 Some of us need a break and don't want to hear the words "clearance" or "gift receipt" ever again. However, if you're someone who's very into retail therapy, and you happen to go to York, look no further than your on-campus shopping spots for grabbing personalized and affordable products for the special people in your life. Or maybe just treating yourself for actually coming to school. Here are the best spots for spending some money on campus.
York Lanes
Of course, the obvious answer is York Lanes. Famous for its vast array of food options (well, at least more than what Western students get), York Lanes is not often acknowledged for its shopping potential. The entire place actually looks like a shopping mall, which raises a good question. Does York spend the majority of its students' tuition providing more food options rather than offering a better course selection? In regards to shopping, York Lanes has some great, (erm…adequate), stores.
First and foremost, you have the infamous York Book Store. Despite being disliked for its soaring textbook prices, you'd be surprised at the bookstore's affordable pricing for York-branded merchandise and clothing. There's a great selection of YorkU notebooks, crewnecks, sweatpants, and popsockets. The bookstore holds sales throughout the year, so pop in to score better deals on the university's merch.
If you're someone who gets enough of York as is, you can skip the bookstore and head to the Shoppers Drug Mart next door. Spending money has never been so easy!
The Shoppers at York Lanes has pretty much every snack you could crave. As well as a variety of other products that may be attractive to you: lip gloss, shampoo, body wash, face wash, and more. If you're into electronics or you break your Apple products a lot, there's also an electronics store that sells a bunch of cool accessories and offers tech repairs.
Try dropping into the salon for some pampering. Whether you want your hair, nails, or eyelashes done, the salon can do it all. As long as you're spending a little money, almost anyone can find something that tailors to their needs at York Lanes.
Starbucks
For the coffee fanatics and mug collectors, Starbucks is a great place to grab quick gifts. There are two Starbucks locations on campus. One in Central Square and the other in the Centre for Film and Theatre building. Both of these spots have a variety of mugs, gift cards, and/or delicious snacks. But they both tend to have very long lines. To avoid the annoyingly long wait, stop by when most students are in class. That way, you won't be surrounded by a large crowd of sleep-deprived students longing for their caffeine fix.
A great way to save money is to download the Starbucks app. This way, you get rewards for every purchase and can later use the rewards for free drinks! One of the most popular items is the reusable plastic cup they sell for $3. It helps decrease waste by a ton and is way cuter than the regular iced coffee cups.
First/Old Student Centre
Ever since the new student centre was built, many students don't spend time in the First Student Centre (FSC) anymore. But they should. Aside from all of the delicious fast food, you can also shop for cool jewelry, tech accessories, or new clothes at the booths. Although the booths differ each day, some of them are fairly permanent. However, if you come on the right days, you may encounter booths that sell anything from cultural attire to naturally sourced skincare products.
The jewelry booth is a crowd favourite due to its affordable assortment of rings, necklaces, and bracelets that are mostly stainless steel. Most of the booths are by the side of the walkway. So, next time you're walking to class, pass through here and do some quick spending.