By Yasmeen Alkoka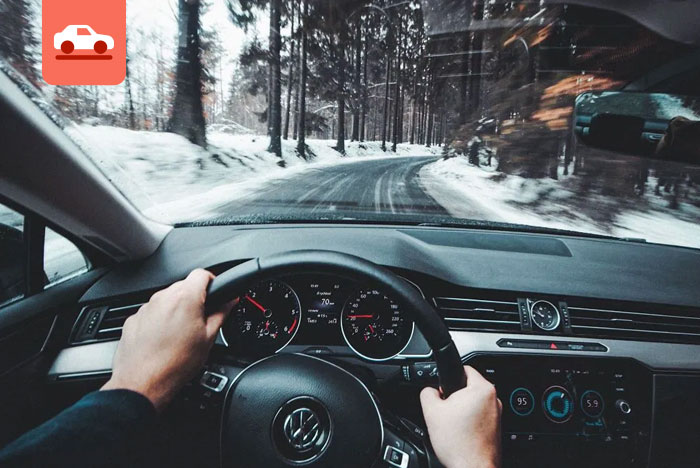 It is 7:30 AM. Your alarm is ringing. You've got a class at 9 AM. How are you planning to commute to the UTM campus?
#1 Good Ol' Route 110
The best way to get to UTM (if you live near Square One, Erin Mills or Clarkson) is to take the 110 MiWay bus. It is the "University Express" bus that stops at Square One Bus Terminal, Erin Mills Station, South Common Bus Terminal, UTM, and Clarkson Go Station. Buses are available every 15-25 minutes and the ride usually takes 25-35 minutes.
Why is this the number one way to get to campus? Because if you're a UTM student who has paid tuition, then you get access to the UPass. This allows you to take any MiWay bus for 'free' while you're in school. Considering you're already paying for the UPass, taking the bus is the most ideal, affordable option.
That being said, leave 30 minutes early if you are bussing to UTM. Busses have a habit of getting delayed, or worse — full, before you even get on. Similarly, if you need to take multiple buses, you have to consider the wait times.
#2 Drive or Carpool
If you have the resources for it, you can always drive to UTM. But there's a downside — parking is expensive. You have to buy your parking pass before the beginning of the semester. Additionally, it's going to cost you somewhere between $600-$1200 depending on where it is and if it's for the full year or one semester.
PRO TIP: If you want to drive to campus without the pricey parking passes, park in the Erindale Park parking lot and walk through the UTM Nature Trail to get to campus — although this might not be ideal when there's snow and ice on the ground.
Also, if you have a parent or roommate who drives, try to get a ride. It will be the fastest way to campus. Or if you have friends who live nearby and drive, see if you can arrange a carpool plan.
#3 Shuttle Bus
Do you live in Toronto? Save money and take the shuttle bus from the St. George campus (UTSG) directly to UTM. It is free for UTM students, requires your Tcard, and picks you up in front of Hart House to drop you off behind the Instructional Building (known as IB). The bus ride can last 45 minutes up to an hour and a half in bad rush hour traffic. Ideally, plan to leave at least an hour before your desired arrival time.
Do you live in Oakville? You can take the UTM shuttle from Sheridan's Trafalgar campus. Just bring your Tcard to be dropped off behind Deerfield Hall at UTM in 20-25 minutes.
Furthermore, whichever mode of transportation you choose, don't forget to leave early enough and prepare for traffic delays on your commute to UTM!
Looking to buy groceries? Here are the top grocery spots around UTM.