By Yasmeen Alkoka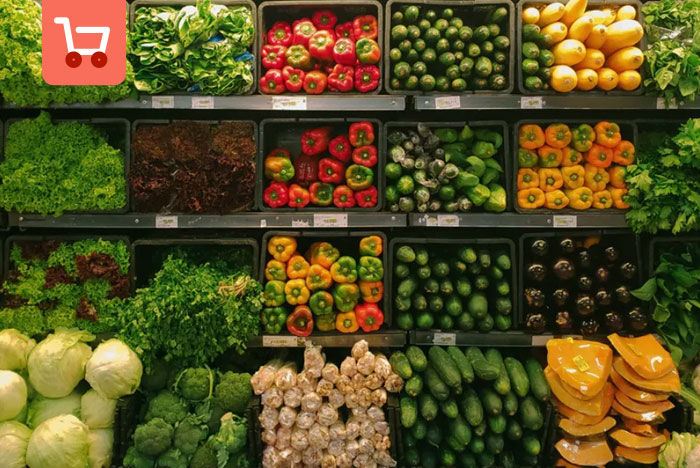 Groceries! Whether you live alone, with roommates, or with your family, you'll need to know where the best options are for grocery shopping around the University of Toronto Mississauga (UTM). It can be crucial to plan grocery trips to ensure you save money but also have something to eat when you get home.
#1 – No Frills
Only a ten-minute bus ride away, No Frills in South Common Centre is the closest grocery store to UTM. Just hop on either the 101 West, 1 West, or 110 North MiWay bus and you'll be there pretty quick. No Frills will likely fulfill all your grocery shopping needs.
#2 – Walmart
Right by No Frills, you'll find Walmart also in South Common. The perk about shopping at Walmart for your groceries is that you can also pick up other random things you might need… like a t-shirt or earphones.
#3 – Instacart
Did you know you could get your groceries delivered to you? Download the app "Instacart" and pick out your groceries, make sure your total is at least $10, and consider paying for a monthly membership ($9.99 plus tax) to get free delivery over $35. If not, there is a delivery fee that is usually $5.99, but that price can increase during busy times. This can be a useful way to grocery shop if you don't want to lug home ten bags all by yourself.
#4 – Colman Colmans at Oscar Person Hall (OPH)
If you live on campus or are in desperate need of a cereal box or noodle cup, there is a little corner in OPH that has a few grocery-type options. It's probably a little too pricey, but sometimes you gotta do what you gotta do. I only recommend shopping there if you don't have any other options.
#5 – The Duck Stop
Right outside the Student Centre, you will find the student union's convenience store, The Duck Stop. They mostly sell snacks and refrigerated beverages, but you can also find tampons, socks, Advil, and various other items for an affordable price.
#6 – Square One
Last but certainly not least, don't forget about the massive mall at the heart of Mississauga! It's only a thirty-minute bus ride from UTM (just take the 110 North) and it has plenty of options.
These six options are your go-to for grocery shopping around campus.
PRO TIP: Bring some reusable bags to carry your groceries in so you can save money and the planet!