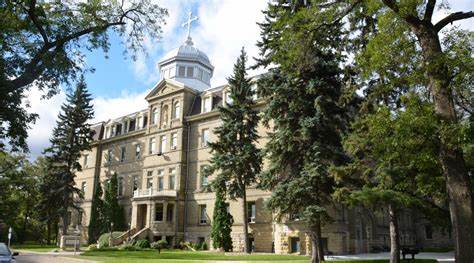 Saint Mary's Academy
St. Mary's Academy is a private Catholic girls' school in Winnipeg, Manitoba, Canada. It was founded by the Grey Nuns in 1869 and became the oldest continually operating independent school in the province. In the late 1960s, the school became primarily focused on education of junior and senior high school girls. It is currently run by the Sisters of the Holy Names of Jesus and Mary. The school moved to its present location in 1903. At that time the school sat out on the prairie in an undeveloped area. However, within a few years, the quickly expanding Winnipeg had enveloped the school. St. Mary's Academy went through several expansions in the years that followed. Today the school has around 600 female students and roughly 50 faculty members.
Your Campus Guide to Saint Mary's Academy
Sorry, no content matched your criteria.