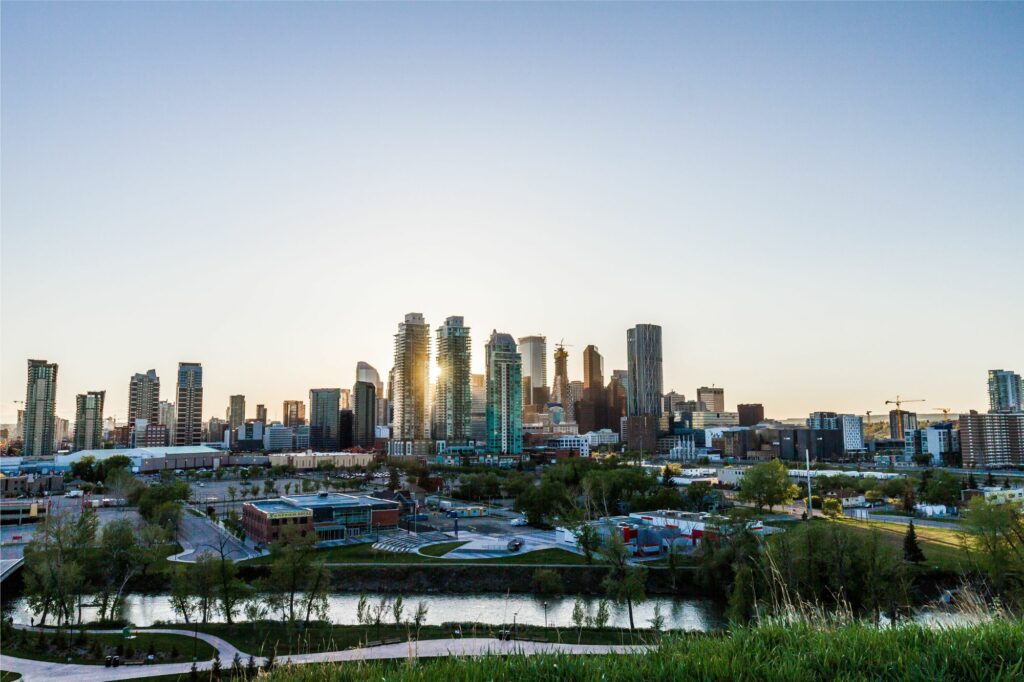 Learn more about the city, living conditions, and getting around.
Are you thinking about going to school in Calgary? There's a lot to love about Alberta's largest city and it could be a great place for your post-secondary studies. If you're considering it as your new home, here's what you need to know about going to college or university in Calgary.
Notable Schools in Calgary
Life in Calgary
Boasting over 1.6 million residents, Calgary is an ideal place to live for students. In fact, 90,000 of those residents are students! Calgary is rated as the seventh most livable city in the world, the third most diverse city, and one of the youngest major cities in Canada, with a median age of just under 38. And the 333 days of sunshine per year (more than any other major Canadian city) feels like a cherry on top.
Cost of Living in Calgary
In terms of rent and residence costs, Calgary is fairly average when compared to other major Canadian cities. The big draw, however, is the lack of a provincial sales tax, meaning goods and services only come with the 5% federal tax, which could help you out in a big way.
Getting Around Calgary
Whether you're walking from your dorm to your lecture hall or venturing out to explore the city, Calgary is very easy to get around. Calgary has an extensive urban pathway and park system, with almost 1,000 km of paved trails connecting communities and nature. There's also Plus 15, an elevated pedestrian skywalk with 86 bridges connecting 130 buildings over 16 km. You can even bike during the winter as the bikeways are diligently cleared of snow.
Pro tip: Get around downtown easily by hopping on the CTrain for free in the TD Free Fare Zone along 7th Ave.
Culture and Events in Calgary
You'll hopefully have plenty of time outside the classroom and the good news is that Calgary is full of things for you to do. Major attractions and events include the Calgary Stampede, the Rocky Mountains, ice skating at the Olympic Plaza, the Calgary Zoo, Nose Hill Park, and a massive range of sports teams to cheer on. And if you feel like being productive, you can always head to the Calgary Central Library for a quiet study session.
Want to learn more about schools and scholarships in Calgary? Become a member today for more.