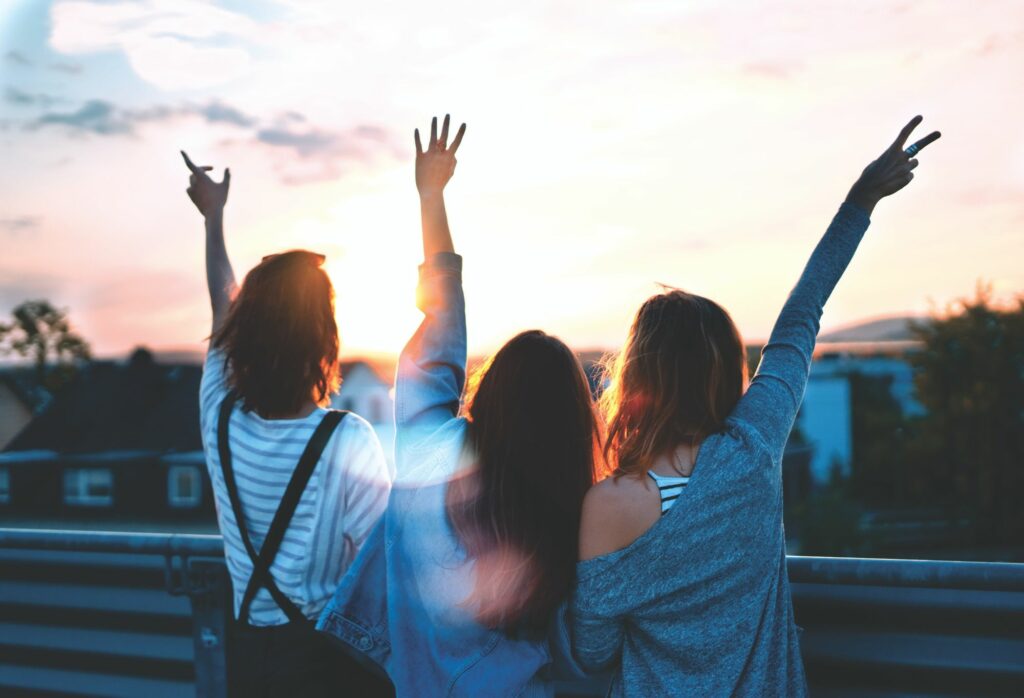 Want to get involved at Mount Saint Vincent University but don't know where to start? Don't worry, we've got you covered. This article will give you the rundown on all the ways to get involved in MSVU life.
Student Union
Student Union at MSVU allows you to get involved as much or as little as you want. They routinely host fun events that are free to attend, like bingo or movie nights. This is a great way to get to know people if you're new to MSVU. There are also one-time events that you can volunteer at. This is great for people who can't commit to volunteering throughout the whole school year but want to get involved. Every year for orientation the MSVUSU (MSVU Student Union) puts out a call for orientation leaders. 
There are on-going volunteer positions as well. The Fountain Play Centre is a volunteer-run daycare that is for students at MSVU with young children. The students can drop off their children while they go to attend class. Another MSVUSU-led initiative is the Food Bank. Every week people who need food or household products can request them through the Food Bank. Volunteers are needed to do up the packages and deliver the packages to those who need it.
If you want to become more involved in the Student Union, there are always elections going on. Various positions are available each year. Nominating yourself for a position is easy and the forms can be found on the MSVUSU website. Then students get to vote for the candidates. The best part of running for council positions? Most of them are paid positions. It a win-win: you get to become involved in student life and make some money while doing it.
Societies/Clubs
MSVU is home to many different societies and clubs. A society fair is hosted every year at the beginning of the semester so students can see what societies exist. A lot of programs make their own society, like the Nutrition Society or the Child and Youth Society. If you don't see a club you like, you can make your own! There is a simple application process on the MSVUSU website. They will even give you some funding to start the society.
Jobs On Campus
If you're looking for a way to make some money without leaving campus, MSVU has got you covered. Every year in September they put out jobs through Student Works. Various jobs that are located through the school are posted on the Mount's website. The application is quick and painless. Preference is given to those with a financial need, as the jobs are subsidized. The pay is higher than minimum wage (typically around $15/hour) which sure beats your average part-time job. Jobs as a research assistant will also be posted on Career Connects.
Become an RA (Resident Assistant)
Living on campus? If this is your second year in residence and you want to make some money for living on campus, become a Resident Assistant! MSVU advertises for RAs every year in the summer before the fall semester starts.
Varsity Teams
MSVU is home to many varsity sport teams (Go Mystics!). Some players are drafted before the school year begins, but there are still spots for students to try out. Tryouts take place throughout the year, depending on when the sport starts. If playing sports isn't your thing, you can always attend the varsity games. MSVU students can attend any varsity sport game for free. Just make sure to have your student ID handy.
Recreational Sport Leagues
Do you love sports, but may not be the best at them? Do you hate fierce competition and just want to play for fun? Look no further than MSVU's rec sports teams. Most of the sports are co-ed (and inclusive to all gender identities). There is no pressure or time commitment required. If you want to get involved in a certain sport, look at MSVU's Fitness Centre and Campus Rec website for details on when the league starts. 
These are just some of the ways that you can make the most of your university experience at MSVU. Your university experience is whatever you want it to be, so get out there and have some fun!