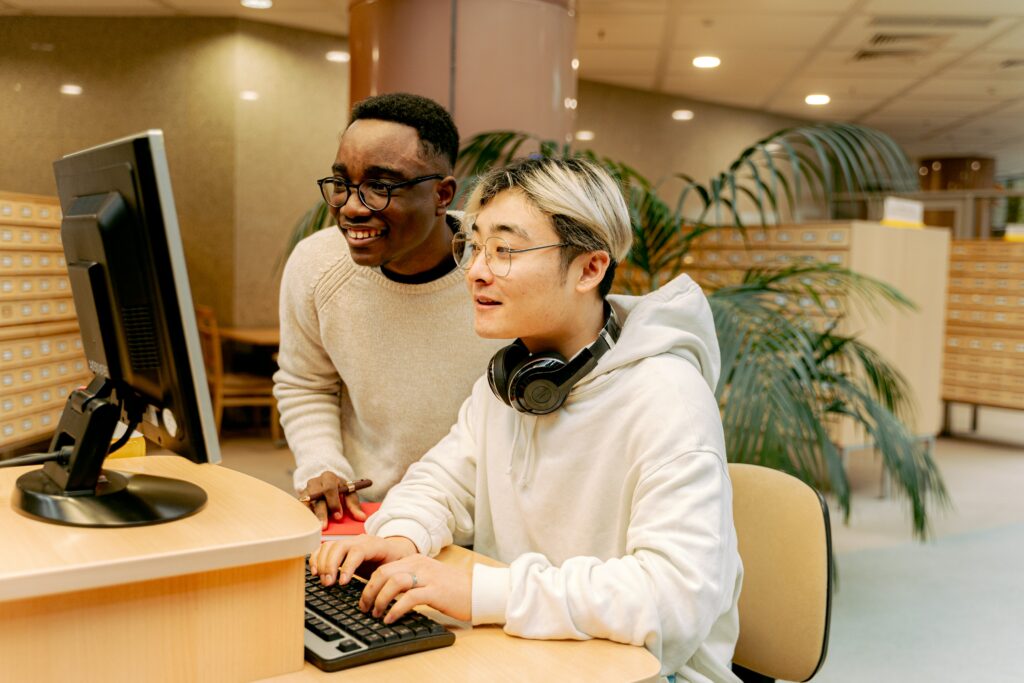 Academic support is something you don't know you need until you actually need it. It can make the difference between a great and a terrible college experience. Humber College has a long list of academic support services for exactly this reason: to help you succeed. Here we'll go over them so you know what you have access to if you need it!
Career and Student Success Advising is the best place to start when looking for academic support. The staff here can always refer you to other places you might not even know about! Their advisors are available for one hour appointments or you can drop in to the Centre for 15-20 minutes at a time. Advisors here can help you with both academic progress planning as well as general job search strategies. These can include program exploration, career planning and assessments, tips for academic success, and job skills appointments with Career Support Peer Services.
Career & Student Success Advising also holds many Events and Workshops throughout the year. The events vary depending on the topic and usually occur once a month. Past topics have included Resume and Cover Letter, Mastering the Art of Interviews, and Getting Yourself LinkedIn.
The GPS system is a service offered by the Career & Student Success Advising team. It is a planning tool that helps you track your education pathway. You are able to plot courses and programs to visualize your academic journey and help you figure out how to satisfy all your requirements.
Not all academic support has to be external. There are so many resources that you can access yourself without needing to go in to see someone else. Academic Success Tools consist of things like tip sheets on how to manage time and stress more effectively, as well as exam prep and note taking strategies. Beyond this, you can also access tip sheets on email etiquette, emotional intelligence/career skills, and how to figure out if you should drop a course or switch programs.
With this program, you have access to a free Peer Tutor for up to three hours per week for one-on-one help. Peer Tutors are students who have successfully completed the course which you need help in. If there isn't a tutor for your particular course, PALS can help find you one!
Digital Learning can be difficult. Chances are, some portion of your studies will take place online for some reason, whether it be Powerpoint presentations or videos to take notes on. If you are struggling with this style of learning, you can talk to a Digital Learning Coach for a one-on-one session about online learning tips and resources.
The PASS Program consists of free study sessions run by Peer Leaders for challenging courses. Instead of targeting high-risk students and singling them out, this Program aims to change the approach: targeting high-risk courses. The sessions are weekly meetings where you can connect with other students while learning and integrating effective study tools and exam techniques.
Math and Writing are two of the most crucial skills to develop for college. That's why Humber has Tutoring Services for these two areas. At the Writing Centre, you can receive help to get started on your writing assignments as well as how to document, structure, and format them. Additionally, Tutors are able to help you understand and use different citation styles, and learn how to review your marked assignments and incorporate the feedback into your writing.
The Math Centre offers help in the form of appointments and drop-in services, just like the Writing Centre. It also provides you access to review and formula sheets online.
These Services coordinate academic accommodations to guarantee equal access to education for students with disabilities. If you have any concerns about your disability impacting your learning, you should contact them to set up an appointment and they can get you registered with their services.
One of the things they offer is STAR Sessions (Student Transition and Readiness). It's a good place to start with if you're interested in getting registered. STAR Sessions are essentially a series of videos that break down and guide you through the process of getting registered with Accessible Learning Services.
As part of your accommodations, you may require Note Taking Services. This service is run by Accessible Learning Services and is meant to help supplement your existing notes. You have online access to a note-taker's notes and you can download them at any time. Additionally, you may have access to recordings of the class, as well.
9. International Student Resources
A great place to start with getting help as an International Student is booking an appointment with an International Student Advisor. They can support you in terms of adapting to Canadian and college life. Additionally, the Advisors are also Regulated Canadian Immigration Consultants. This means they are able to meet with you and answer your questions regarding permits and visas.
As an International Student, you are covered under Humber's Health and Dental Plan from your first day of classes, provided you're a full-time student. If you drop to part-time status at any time, you will be charged for health insurance. You are offered the same coverage as domestic students; similarly, you're also able to upgrade your plan if you wish.
Q & A Live Web Chats are daily web chats where you can drop in and ask any questions of the Humber Global Team. They can also refer you to other resources if need be.
Humber also offers ESOL/EAP Services (English Speaker of Other Languages/English for Academic Purposes). This means you can get support if you are learning English. This support ranges from basic grammar to essay development and business correspondence, as well as practicing conversation and pronunciation.
This list of resources hits on about every area you could possibly have troubles in. It's important to be aware of them so that you know where you can reach out if you need them. Make sure you keep some of these saved on your computer or phone so that you can easily find them, and don't be afraid to ask for help!