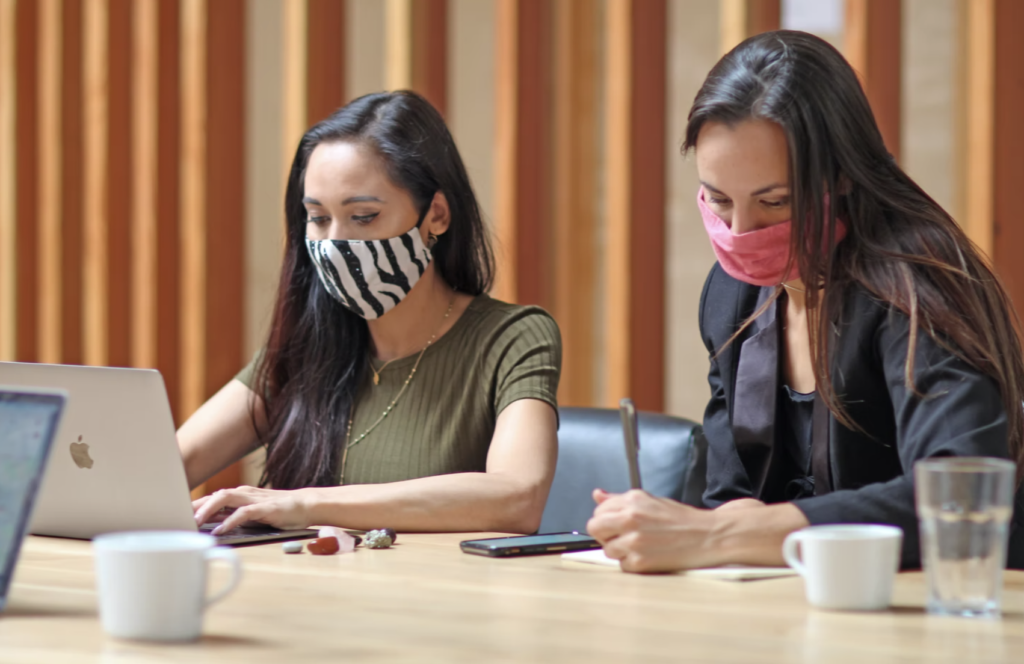 Are you looking for student support services at Cambrian College? We created a list of them to make your life easier!
Cambrian College offers advantageous services designed to give students an inside edge. This means that Cambrian College students can achieve their best in an environment that supports them. With tons of academic services and career resources, students can rely on their school's assistance to help them succeed in their educational endeavours.
Which services can students benefit from at Cambrian College? 
Academic Success Advisors
What can an academic advisor do for you? Cambrian College's team of Academic Success Advisors want students to identify their individual goals in their career, academic, and personal lives. Basically, they work with students to determine their next steps, address academic difficulties, develop a strategy for their unique situation, provide useful information and resources, offer advice, and answer questions regarding GPAs and/or transferring.
The First Step Centre
Academic services are available right on campus. These services focus on assisting students where it counts. For example, The First Step Centre offers Cambrian College students a peer mentorship program, volunteer opportunities, strategies for transitioning to college life, workshops, referrals, and advising on academic, personal, and/or financial matters.
The First Step Centre is part of Ontario's Post-Secondary Access and Inclusion Program (OPAIP), which focuses on raising awareness of the value of post-secondary education.
Glenn Crombie Centre for Accessibility, Counselling, and Wellness
Basically, the Glenn Crombie Centre is a multi-service complex that facilitates equal access for students.
Accessibility
Accessibility advisors work directly with students to identify necessary academic accommodations and learning supports. In addition, they can provide assistive technologies, counselling, and focus on your general wellbeing. Based on the functional limitations of a student's disability, accessibility advisors can help to level the playing field. However, this does not guarantee academic success or an advantage over their peers.
Moreover, students who think they might have a disability, or are in the process of obtaining the proper documentation, can connect with accessibility advisors to ensure the proper supports are in place.
Accessibility advisors can offer a number of services, including:
Learning Strategies: For difficulty with writing, reading, study skills, organization, memory, note-taking, and test-taking.
Assistive Technology: For specialized software.
Alternate Format: For accessible book formats.
Physiological Assessment: Conduct an assessment through the Northern Ontario Assessment and Resource Centre.
Head Start: Free orientation program for students with disabilities.
Counselling
Whenever students feel challenging personal circumstances that make it difficult to continue their academic studies, they can visit the counselling team. Counselling is available to help registered students through short-term counselling sessions. For example, this can reduce stress, anxiety, loneliness, and more. Most importantly, these meetings are confidential and non-judgemental.
Cambrian Virtual Career Fair Conference
This is the largest Career Fair in Northern Ontario. It usually takes place in February. More details will be available closer to the date. Visit Cambrian College's Career Centre (Room 2409) or the myCareer portal for more details. To get a headstart, review the Career Fair Student Handbook. 
Don't forget to review your resume and cover letter before the Career Fair. Cambrian College offers Open Resume Critique Sessions, so you can put your best foot forward. Visit the Career Centre for more information.
Job Search
Cambrian College's Career Centre has its finger on the pulse when it comes to student jobs and employment options. They can offer Cambrian College students and alumni direct access to employers. Therefore, whether students are interested in a future career or a part-time position while studying, these job search services can help them get there.
Firstly, log into your myCambrian account and click the Student tab. Then head over to the "myCareer" section on the bottom left. Click "Career" and search for your specific criteria to view job postings that are approved by the school.
On-Campus Work-Study Program
Are you looking for a part-time job on campus while studying full-time at Cambrian College? The on-campus work-study program offers a flexible schedule to work around student timetables, so students can stay focused on their academics. To be eligible, students must first demonstrate financial need by completing the application form. They must also attach a resume and cover letter, be a Canadian citizen, and maintain a semester GPA of 2.0 (minimum).
Summary
As you can see, there are a number of student support services available at Cambrian College. Whether Cambrian College students are looking for academic support, accessibility options, career guidance, financial help, or on-campus counselling, their school has them covered. It is important to utilize these resources while they are available because they can make a positive impact. Good luck!