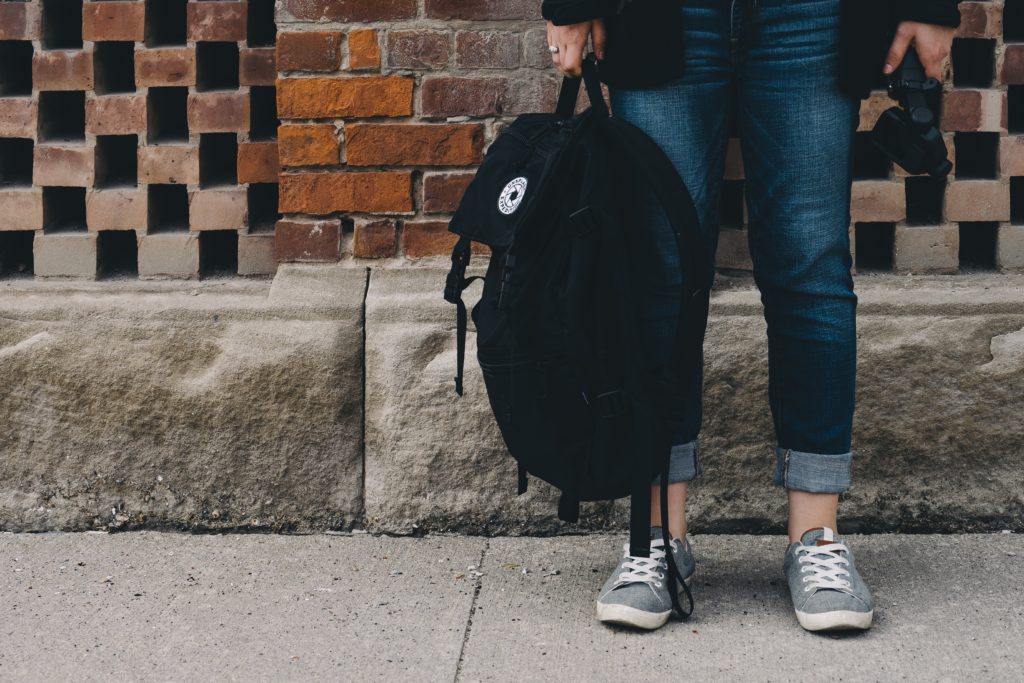 Regardless if you're a new student or a current one, these resources will most definitely help you out. Here's a little crash course on the services available at uOttawa for you to use!
#1: The Bike Co-op
This is an inclusive, accessible do-it-yourself space for both beginners and experts to learn and help each other. Here, you'll find the tools needed to repair or build a bicycle as well as free parts, chassis, wheels and many more. They also host workshops on bicycle maintenance and mechanics. Some fun events they've hosted in the past are: bike disco, the bicycle drive-in theatre, bicycle brewery tours and spring preparation day. All undergraduates are automatically members and have access to this free service. Currently the garage is open for appointment only.
#2: Bon Appetit- The Campus Food Bank
The food bank provides emergency food relief for students and their families who are experiencing food insecurity. This service is still available during the pandemic; students are now able to order online and pick up on campus.
#3: Foot Patrol
The foot patrol offers a safe walk program for when you're walking at night. This is an amazing service to use when classes resume in person. You can request to have a volunteer walk with you in one of two options; 1) walking for up to 45 minutes away from campus or 2) up to 30 minutes away on the bus with 15 minutes of walking.
#4: The Pride Centre
This centre promotes diversity and individual choice for the 2SLGBTQ+ community at uOttawa. They have advocacy events, resources and workshops.
#5: Racialized and Indigenous Students' Experience (RISE)
This is a safe space for the marginalized to have meaningful discussion in peer to peer dialogues. The goal of this centre is to implement and celebrate multiculturalism in post-secondary institutions.
#6: The Womxn's Resource Centre (WRC)
This is a pro-choice, feminist drop-in space that supports women, trans folks, non-binary folk and men. Their goal is to end gender-based violence and promote gender advocacy. They offer workshops, discussion groups and peer to peer support. As well as free sex supplies and a safe, private space for breastfeeding. This is both a family friendly and child friendly space. A unique opportunity offered by this centre is the feminist volunteer program in which interested volunteers can work in collaboration with the Michaëlle Jean Community Engagement Centre by starting a campaign, hosting an event or writing blog posts. At the end, volunteers receive a certificate that shows the number of hours worked along with personalized evaluations.
#7: The Career Development Centre
This centre offers career counselling and job search tools. This is a great resource to help you prepare for employment. They have virtual workshops, employment opportunities for students with disabilities and indigenous students, a career development program for international students and career fairs.
#8: The Free Store
This is a great place to drop off things you don't need anymore and pick up things you do need. Their goal is to create a waste-free campus! Definitely check this out on move-in and move-out days to save yourself some space and money.
#9: The Organic Farmer's Box
Sign up for this community shared agriculture food service and support a Canadian farmer! Get fresh fruits and vegetables delivered weekly, biweekly or on a customized schedule. Basket costs vary depending on size (small or large) and season (summer or fall). Here's an example of the price breakdown for the summer season: a small basket is $23/week for a total of $651.70 weekly for 27 weeks. The other option is biweekly for 13 weeks with a total of $329.70.
#10: The uOttawa Community Gardens
There are five gardens; Jardin de développement, Jardin LeBlanc, Jardin Terrasse, Jardin UCU and Jardin King Edward. They are located behind the University Centre and On King Edward. The gardens are open from May to October and managed by uOttawa's facilities service. You can contact the community garden coordinator to get a plot and start growing your own food! I think this is a great way to encourage students to live sustainable lifestyles and also help them save money. Definitely check this out if you have a green thumb or are looking to save money on food.
Hopefully by now you've spotted something that will make your life a little easier as a student. A lot of these resources go unnoticed especially for first year students! So if you've seen something that is interesting to you, definitely make a note of it!