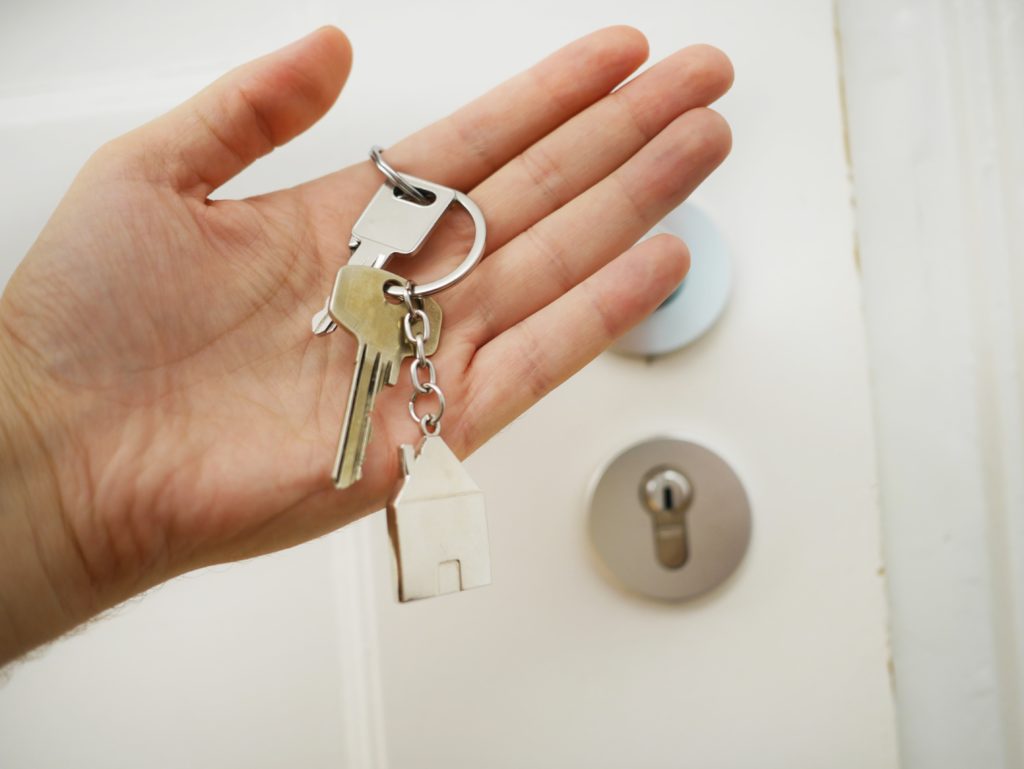 Starting university and beginning a new chapter in your life is a unique experience, and being away from home while doing so is not an easy thing to cope with. Trying to find an affordable and safe housing option near campus can be challenging, all while dealing with the adjustment to university life and getting ready to begin courses in the fall.
As someone who grew up in Thompson, which is 8 hours north of Winnipeg, I faced these challenges when I moved to the city to start my post-secondary career at the University of Manitoba. My family was staying in Thompson, so I would be starting over in Winnipeg, all on my own, which is something I'd never done before. I was excited but so nervous.
Here's what I did.
For my first year at the U of M, I lived on campus in residence, as many students who are living far from home choose to do. The residence was such a great experience for me, especially as a first-year. Most students who live in residence are in their first or second year, so I was able to connect with other students and lots of friends. Living in residence at the U of M is an extremely social experience, with activities and events happening constantly, and lots of businesses on campus offering things to do and places to eat. Living on campus also made it really easy to get to and from class, with never having to worry about parking or bus schedules. I could wake up 5 minutes before my class and get there on time, and as someone is really isn't a morning person, I loved that aspect of residence.
There are 4 residence buildings on campus, though only half are currently taking students in due to the pandemic and some construction. I lived in 3 of the 4 residence buildings on campus over the course of 3 years, and I found that each one came with its own unique experience. The 4 residence buildings on campus are Pembina Hall, Mary Speechly Hall, Arthur V. Mauro Residence, and University College Residence.
Pembina Hall
My first year was spent living in Pembina Hall, and I had my own room that overlooked campus from the 10th floor, with my own private bathroom and shower. I loved living here and would definitely recommend it to new students. My only complaints were the cafeteria food and that the building community tends to exist individually between floors, rather than one whole building community. For example, I made a ton of friends, but each floor only spent time bonding with other members from their own floor, and floors tended to not interact with one another.
Mary Speechly
In my second year, I moved to live in Mary Speechly, in which I also had my own private room, but shared a communal shower and bathroom space with other members of my floor. The reason I lived in Speechly was so that I could experience more of a building community and less of just a floor community like I had during my first year. While I definitely missed the private bathroom and shower, I loved the community in Speechly, and I would say living in Mary Speechly was definitely my favorite year of living on campus, and if I had to move back to campus, I would choose to live in Speechly over any other building.
Arthur V. Mauro Residence
For my last year of living on campus, I moved to Arthur V. Mauro Residence, which is more of an apartment-style building across the street from both Speechly and Pembina Hall. All rooms in AVM are double rooms, so you have to have a roommate, but the space is large enough to share. In AVM you get a larger double bed as opposed to the single beds in all the other residences, and you also have your own bathroom and shower, as well as a full-sized fridge, dining room table, sink, microwave, and kitchen area. The two bedrooms are separated and have doors for each person's privacy. My only complaints about AVM were that although you have your own kitchen, you don't exactly have the tools you need to make proper meals. There is a community kitchen, but since there is only one kitchen area with a few ovens for all of the over 400 students in AVM, it's hard to find the time when the kitchen isn't full of people.
All of this being said, I would recommend any of the 3 residences to anyone, and any of the small complaints I had about each were never enough to make me regret the experience or advise others to not live there.
Let's weigh up the pros and cons of residence.
PROS:
Living in Residence allows you to be very close to everything on campus. There is no commute to and from class, and you are fully emersed in the campus community.
It is an incredible and unique opportunity that allows you to make so many new friends.
You have the opportunity to join residence councils or apply to become a resident advisor and further your involvement within the residence community.
There are always tons of free events and programming taking place, so you will never be bored, and you get to try all kinds of new things.
You have full access to residence lounge spaces on every floor, council lounge spaces and movie nights, as well as study lounges.
CONS:
If you live in either Speechly or Pembina Hall, you are required to pay for a meal plan with the cafeteria. This is very expensive, and the food can be sub-par sometimes.
Residence itself can be very expensive. Depending on the building you want to live in the price can vary, but living on campus is definitely not cheap.
Sometimes it can be hard to focus on your studies in the residence environment. With all social activities and friends around you, sometimes it can be hard to stay in and study instead of going out and having fun.
Residence has it's own set of rules, which is to be expected, but because of this there is less freedom than a regular apartment. Quiet hours are strict, you can only drink alcohol in designated places, and certain games and activities are strictly prohibited.
Also in accordance with rules, there are certain things you are not allowed to keep in your room. Anything like candles, hot-plates, and wax melts are not allowed because of fire hazards. Pets are prohibited, including small animals like fish and hamsters.
What about off-campus housing?
Now, let's talk about living off-campus, but still relatively nearby the University of Manitoba in the Fort Garry area. It's difficult to find affordable housing off-campus that is near campus, but a good place to start is Pembina Highway. Most apartment buildings along Pembina are relatively affordable and have access to direct bus routes that travel straight to the university.
Another option is living in a house in the Fort Richmond area, and splitting rent with a couple of friends. This is just as if not a more affordable option than renting an apartment, but it's difficult to find a house that is available for rent and in good shape.
Apartment hunting can be tedious, but if you know where to look it isn't as bad as it sounds. Facebook Marketplace, Kijiji, and just typing search criteria into Google are the best ways to find listings available. If you have friends that have lived or are living off-campus, ask around and see what people recommend. Often, word of mouth is the most valuable tool when looking for a place to live.
Whether you choose to live on campus or somewhere close by, the most important thing is to find somewhere you feel comfortable and a place you feel will allow you to be successful with your academic studies. At the end of the day, it isn't the tiny details that make a place feel like home, it's the people and memories you fill it with.
Looking for more help finding housing around the University of Manitoba? Learn more here on Campus Guides.