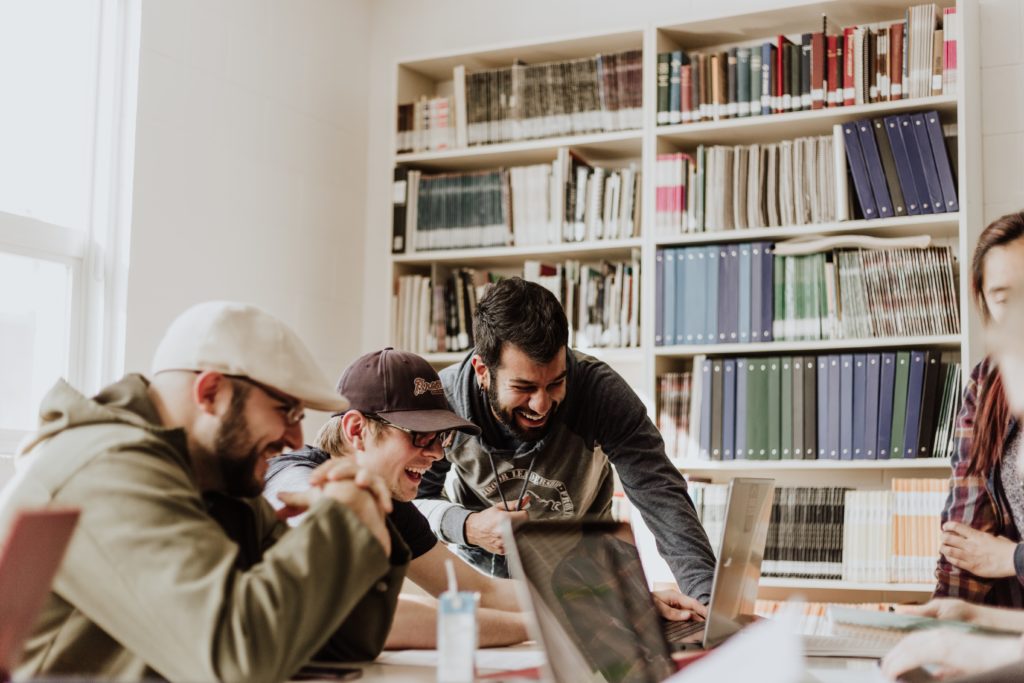 Bow Valley College is home to a variety of over 300 scholarships and bursaries students can apply to through the Student Awards Portal (more specific details on them there). These include entrance scholarships, Indigenous financial assistance, financial need, emergency, and textbook bursaries. Additionally, student awards advisors are able to help students apply to these scholarships/bursaries.
Student Awards
While requirements between different awards may vary greatly, in general, the various eligibility requirements for different awards/scholarships/bursaries are loosely as follows:
Financial Need Bursaries: are available to students enrolled in a BVC credit-based program and must be in good academic standing. Applicants must have proof of financial need and have exhausted all other resources for financial assistance for consideration of these bursaries.
Entrance Awards: are eligible to applicants that have no previous post-secondary experience and have been accepted into a BVC certificate or diploma program. Students are required to be registered with a full-time course load and have demonstrated financial need.
For example, types include:
Alberta Blue Cross Entrance Bursary
Entrance awards for international students
The David and Leslie Bissett Entrance Bursary for Calgary High School Graduates
Paul and Gerri Charette Entrance Awards
Indigenous Financial Assistance Awards: are available for students who are Indigenous learners (First Nations, Metis, Inuit, and non-status). Types of financial assistance offered includes emergency food and transportation, education support, and professional development
For example, some awards include:
Metis Scholars Award
Indigenous Careers Award
Indigenous Learner Transition Award
Aboriginal Career Enhancement Opportunity
National Chief Atleo Scholarship
At Bow Valley College, students are able to schedule an appointment with a Student Awards Advisor by emailing awards@bowvalleycollege.ca or calling 403-410-1440 to help them apply and clarify information.
Student Resources
Fortunately, BVC Learner Success Services (learnersuccess@bowvalleycollege.ca) also offers many useful financial aid resources such as advising appointments, financial coaching, a tuition and fees cost estimator, financial coaching, a FAQs page, among others. They also include different information links for government-based student loans and grants, information about government-based Indigenous student funding, as well as information sessions on these topics. Furthermore, there are often organized Tax Clinics and Budget Boot Camps for students to learn ways to manage their money!
Now, moving to academic resources! Bow Valley College's Learner Success Services has a range of excellent academic resources students can take advantage of during their studies. Some of the many include services for Students with Disabilities which helps students apply for certain Accessibility Resources and learning accommodations, an Academic Success Centre for learning coach appointments as well as general academic help and support, and Writing Support for help with your assignments and reviewing. Students also have the opportunity to do Study Room Booking to reserve quiet spaces on campus, and the in-person and online RGO Library and Learning Commons service.
Academic Support & Services
Other Academic Services offered at BVC are general academic advising, withdrawal information (from a course or program), transcript and transfer credits, graduation and convocation information, learner appeals, important dates, and online course registration help.
Finally, one-on-one tutoring tutoring services are available by trained Peer Tutors with focuses on different subjects at the Academic Success Centre!
Notably, BVC provides many Resources for International Students throughout their entire application and moving process. This includes the first steps such as application help for prospective students (online or in-person in Calgary and area), information on international tuition and fees, student programs, student advisors, and FAQ pages. Then, Bow Valley College has details about pre-arrival resources to help plan your move to Calgary, required study document information, scholarships available to international students, and important dates listed. Even more amazing is that BVC has Overseas Representatives in India, Latin America, and Vietnam to help students connect with International Education, as well as Authorized agent Representatives that can help book your English Test, book your travel, or book your hotel room! Lastly, English Language Learning Pathways helps students to meet English proficiency requirements through BVC's full-time International ELL program,
Bow Valley College creates (literally) hundreds of award opportunities for students to receive each year, easing financial obstacles for their study and academic-related costs. Furthermore, BVC wishes for all of its students to succeed, and their diverse array of services definitely reflect this goal. They also offer advising for a variety of academic topics and interesting programs and tools to help with niche and specific information searches. Perhaps best of all, in terms of logistics, Bow Valley College always provides Specific Contact Information (a full directory of them here), which is usually an email and phone number included on the different service pages (linked above) that makes it easy to connect with an expert, make an appointment, and ask questions!
More information on Bow Valley College this way…