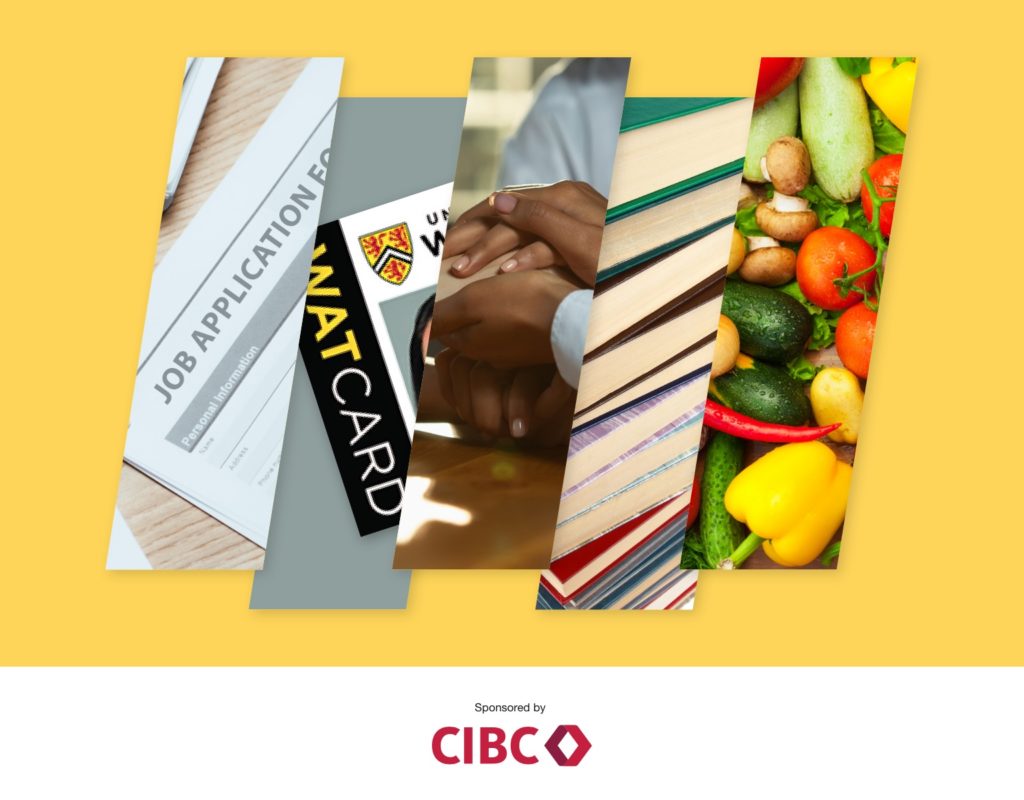 Looking for the perfect 'things to know guide' before you embark on your first year at the University of Waterloo? Well, you've come to the right place!
Some of our friends at UWaterloo were excited to share the tricks and tips that made a huge difference in their first-year experience. So, we've compiled a list of these hacks which covers job hunting, mental health resources, buying textbooks, and more!
Finding A Job On Campus
Need help with the whole 'job hunting' thing? Here's how to get started.
If you're a Canadian student, you may want to check out the work-study program. In fact, eligible students can earn up to $2000 per term including vacation pay and benefits. If you're an international student, consider looking into the international work-study program.
If you're just looking for a part-time gig to pull in some extra income on campus, consider some of the student-friendly opportunities at the campus library, WUSA, or UW Food Services.
More details are available on the University of Waterloo website.
Getting Your WatCard
Basically, your WatCard is your campus identification card that you'll need to have for your first year at UWaterloo. It's your photo ID that is needed for a bunch of services provided by the University. Plus, you'll need your photo ID when it comes to writing your midterms, exams, going to the gym on campus, and more.
You can apply for your WatCard here and learn more about how you can use your card or load money onto it such as flex dollars or meal plan money.
Finding Health & Wellness Resources
Your first year of university will probably be a big adjustment. Whether it's your first time living away from home, living with roommates, or just navigating the new academic environment, you're bound to face at least a few challenges.
But, fear not!
The staff at the University of Waterloo are committed to your health and wellbeing by offering a variety of free resources and workshops to support you throughout your studies.
In fact, you can even benefit from an individual counseling appointment free of charge as a registered University of Waterloo student in classes or on co-op terms.
You're not alone!
Buying Your First Semester Textbooks
Most people won't tell you about the lengths that many professors will go to make sure you buy their textbook from the campus bookstore. Especially if they wrote the textbook themselves.
You'll often hear, "just get your textbooks used! It's cheaper that way" and in some cases, it might be true. But a lot of the time, you'll need to buy your textbooks brand-new in their plastic wrap from the bookstore. In fact, sometimes professors will put special codes within the plastic wrapping that you'll need to submit your assignments just to make sure that you buy the latest edition. Ugh!
As annoying as it is, it's better to know this stuff before you jump the gun and buy last year's version of the course material from the UW FB textbook exchange group or the Feds Used Book store run by the Waterloo Undergraduate Student Association.
Rule of thumb: Avoid buying any textbooks during your first week of classes in case you need to change your course load, drop and/or switch out of a class. Then, do your homework (pun intended) on which books you can buy used and which you might need to buy from the campus bookstore.
Student Discounts At The University Of Waterloo
Whether you are living on or off-campus, there are many stores that offer student benefits and discounts. For instance, Zehrs and Sobeys both offer 10% off groceries every Tuesday with your WatCard (Waterloo student card) and Airmiles card.
Plus, it's always a good idea to optimize your points and rewards cards such as Optimum rewards with Shoppers Drug Mart. Each time you purchase items, you collect points which can then be redeemed later for cash.
If you liked this, you might also like 10 Best Back To School Supplies For Fall 2021 and join today for more unique campus insights.