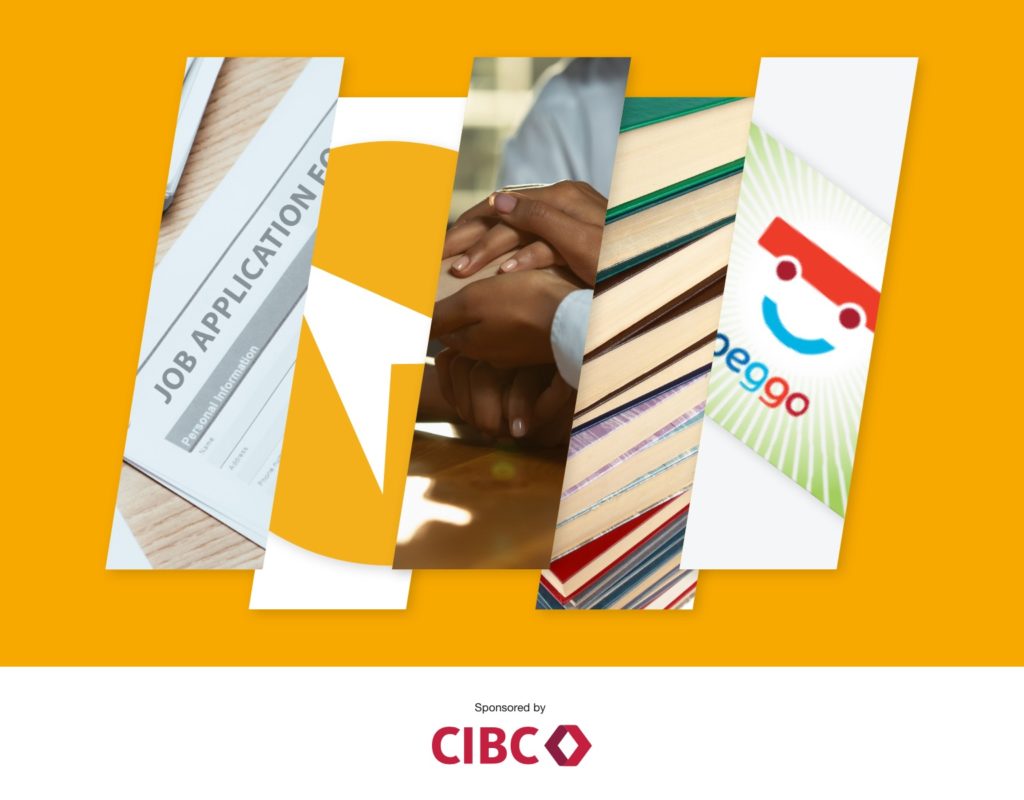 Looking for the perfect 'things to know guide' before you embark on your first year at the University of Manitoba? Well, you've come to the right place!
Some of our friends at the University of Manitoba were excited to share the tricks and tips that made a huge difference in their first-year experience. So, we've compiled a list of some of the best ones! Keep reading while we cover job hunting, mental health resources, buying textbooks, and more!
Finding A Job On Campus
Need help with the whole 'job hunting' thing?
Get started through the Employment Resources For Students page on the University of Manitoba's website. Through this page, you'll be able to stay updated on networking opportunities, recruitment, career fairs and so much more.
Whether this resource lands you a gig or not, the skills you'll learn will help you navigate the professional world and give you an advantage over competing candidates.
Stay On Track With UM Achieve
One of the last things you want to happen during your undergrad is to be in the last semester of your last year and realize that you've done it all wrong. Yikes. Trust us, it happens!
Whether that means you've taken too many electives, not enough electives for a specific minor, or even worse, you haven't taken enough required courses to complete your major – "should have in hindsight" is never a fun feeling.
The University of Manitoba offers UM Achieve to help you stay on track with your courses throughout your studies. It helps cut out some of the unwanted stress and anxiety that comes with choosing courses.
Finding Health & Wellness Resources
Your first year of university will probably be a big adjustment. Whether it's your first time living away from home, living with roommates, or just navigating the new academic environment, you're bound to face at least a few challenges.
But, fear not!
The staff at the University of Manitoba are committed to your health and wellbeing by offering a variety of free resources to support you throughout your studies.
Through the Student Counselling Centre, you can access a variety of counseling and support options including workshops, groups, and individual counseling. There are also support services available to you in times of crisis whether that is on campus or within the community. This covers matters included but not limited to sexual assault, injuries, trauma, or thoughts of self-harm.
Just remember, you're not alone!
Buying Your First Semester Textbooks
Most people won't tell you about the lengths that many professors will go to make sure you buy their textbook from the campus bookstore. Especially if they wrote the textbook themselves.
You'll often hear, "just get your textbooks used! It's cheaper that way" and in some cases, it might be true. But a lot of the time, you'll need to buy your textbooks brand-new in their plastic wrap from the bookstore. In fact, sometimes professors will put special codes within the plastic wrapping that you'll need to submit your assignments just to make sure that you buy the latest edition. Ugh!
As annoying as it is, it's better to know this stuff before you jump the gun and buy last year's version of the course material from the 'University of Manitoba Textbooks' Facebook group.
Rule of thumb: Avoid buying any textbooks during your first week of classes in case you need to change your course load, drop and/or switch out of a class. Then, do your homework (pun intended) on which books you can buy used and which you might need to buy brand new.
Getting Your U-Pass
The U-Pass program is on a temporary hold and is expected to return sometime in the 2021-2022 school year.
But basically, as an eligible full-time student, you can get a U-Pass peggo card which comes pre-loaded with a semester pass each term that you qualify for. The U-Pass runs for the Fall and Winter terms but excludes the summer term (May-August) and is included in your tuition statement fee.
For more information check out the University of Manitoba Student Union web page (UMSU).