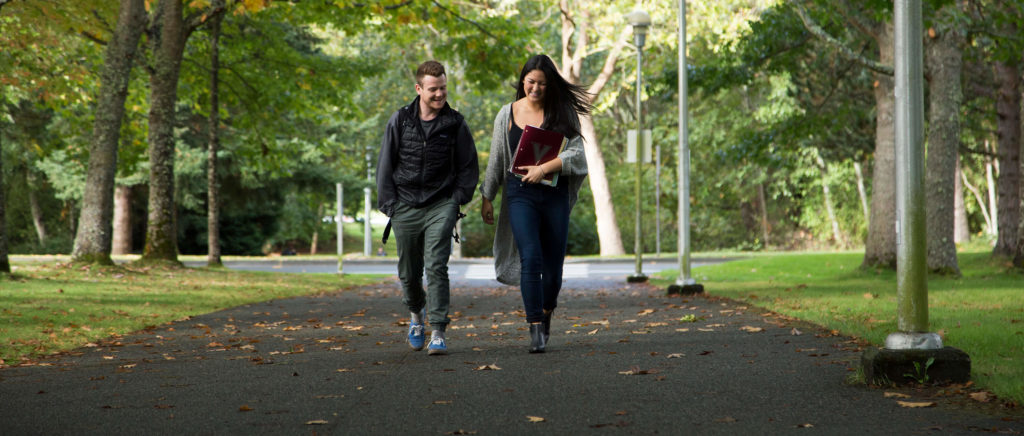 Amongst the plethora that UVIS offers, their scholarships and bursaries stand out due to the variety of choices. Some of them are exclusive to minority groups and disabled persons. The awards listed will be a mix of scholarships and bursaries in no particular order.
How Do I Apply for A Scholarship/Bursary?
By going to the UVIC website under their awards and financial aid subdirectory here, you'll be able to apply online through UVIC and see if you can qualify for one. Students can choose which category applies to them, either in entrance scholarships, in-course scholarships, or bursaries. Note that international students are only eligible for entrance scholarships or work study.
Entering UVIC directly from a high school
For those entering UVIC directly from a Canadian high school with a GPA of 96% or above, you are eligible for a renewable scholarship of up to $20,000. The renewal period is every start of the next academic year (each fall semester) for up to 4 years. However, the eligibility of an entrance scholarship is quite strict, so check that you cross off all criteria before applying.
Notable In-course Scholarships!
These scholarships require an application and are awarded based on GPA and criteria.Students must also complete 12 credits (1.5 credits per class) or normally 8 classes per academic year, from the start of the summer semester of a given year to the following spring semester of the next year.
Knowledge First Foundation Scholarship
This scholarship is awarded to academically outstanding undergraduate students with a solid drive to help out in their community. Anyone applying for this scholarship needs to send a one-page statement outlining what they have done to support their community or any other outstanding volunteer positions. The number of scholarships given out varies, but it's valued at $1000
This scholarship is awarded to one female student under the Peter B. Gustavsson School of Business entering their fourth year. The Sybil Verch award is valued at $2,500. The scholarship is meant for women with outstanding performance. It is an excellent incentive for those who are already in business.
One or more awards are given to academically outstanding students in the Faculty of Social Sciences entering their third or fourth year who have demonstrated financial need. Students must provide an essay (maximum 500 words) explaining how their studies will assist them in pursuing a career in social justice. Approval of the recipients will be made by the Senate Committee on Awards upon the Faculty of Social Sciences recommendation.
For anyone under the under faculty of social sciences in their 3rd to 4th year who has an outstanding academic record, this one is for you. While the amount and number vary year to year, it's still a great choice for those willing to pursue a social justice post-degree career. To apply, you'll have to send in a 500 word essay along with your application explaining why you deserve the scholarship and what you'll do with your degree after you've graduated.
This last scholarship is essentially a freebie. It requires you to be a student entering or continuing studies at UVIC. The numbers and amount given out vary as well, but it's worth a shot as long as you're a student at UVIC.
UVIC Bursaries!
Getting bursaries are relatively easier than getting a scholarship through UVIC because plenty of companies, private citizens, or past alumni have set up plenty of bursaries for new or continuing students.
Frank Wing Memorial Bursary
One or more bursaries are awarded to students of minority ancestral groups entering or continuing at the University of Victoria. Preference will be given to students of Aboriginal or Asian ancestry.
This bursary is given out to minority students that are entering UVIC or continuing in UVIC. The amount varies, and there is a preference for students of Aboriginal or Asian descent.
This is an easier bursary to apply for. It's meant for any student studying in any faculty at UVIC; for the amount of $2000, there's no reason not to apply.
Regardless of how you feel about your chances of getting a scholarship aside, you should always try to apply anyway, as there's no guarantee that someone has applied for it prior. Even then, UVIC and its partners are often very forgiving of grades and even the number of awards, so just give it a shot.