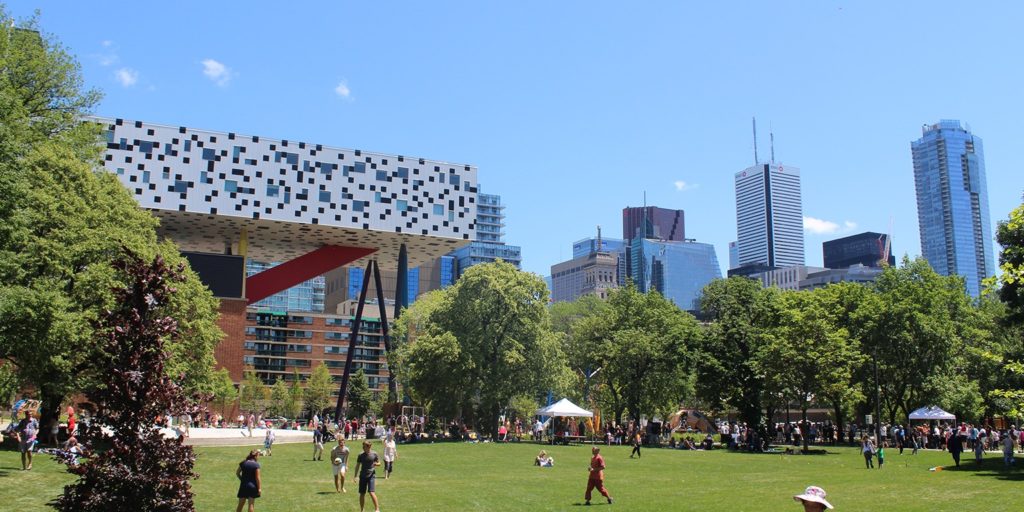 It's no secret that school can be very hard. No matter how much we try to study on our own, find YouTube videos or seek help from friends, sometimes we need some more resources. We need help – and that's totally okay! OCADU knows that academic support for students is a huge asset in order for them to succeed. They have a huge selection of help available for students depending on what they need help with, how they need it and when they need it. Most of these services are offered by the Writing and Learning Centre on campus.
Tutoring consultations
OCADU offers 45-minute, one-on-one tutorial consultations for students in order to tailor to their specific needs. Students can bring whatever it is they need help with and hopeful receive help to the best of the tutor's capabilities. These tutoring sessions are offered on weekdays – Monday through Thursday from 10 AM to 5 PM and Fridays from 10 AM to 4 PM*. You can book an appointment through TutorTrac, OCADU tutoring booking system for students.
Daily drop-in
Didn't get a chance to book an appointment? Really need help with a last-minute assignment? DOn't worry – OCADU has you covered for that too. They offer drop-in sessions at designated times for students who require help. These sessions are on a "first-come, first-served" basis, depending on the number of students there are and the number of available tutors. Drop-in hours are currently from Monday to Thursday from 4 PM to 6 PM and Fridays from 1 PM to 3 PM*. These sessions are usually designed for more quick questions and feedback style advice.
Studio-learning appointments
These appointments are 40-minute consultations to allow you to meet with a tutor regarding an art or design project in a campus studio. During these meetings, students can gain some clarity in the studio choices in their art and how to communicate them. These appointments can also be made through TutorTrac.
Thesis-student consultations
A few programs at OCAD require thesis-year projects – the school provides assistance specifically for that. Students who have started or want to start thinking about their thesis-year project can book a consultation at any stage of their process. When booking, students should make sure they are identifying themselves as a thesis student and making the appointment on TutorTrac.
Students with disabilities
Students with all disabilities are welcome to use the tutoring services. OCADU strives to make their services as accessible as possible. If students are registered with the Centre for Students with Disabilities (CSD), they are given the option to request specific accommodations for their tutoring session so that they can get the services they need. These can include longer consultations, regular appointments or even personalized learning plants. To book and learn more about accommodate appointments, you can visit the CSD website.
English Language Learning
English Language Learners (ELL) are students whose first language is not English, they are ESL students or are multilingual students. The Writing and Learning Centre has specific services to help ELL students with their academics, but also improve their English language skills.
The Centre offers students to build an English Language Study Plan, where students plan to improve their English language skills during the year. They will have an option to speak to an English language tutor and discuss ways to work around the English skills they already have and how to better implement and learn from them. They will suggest ways to work on your English every day and help you deal with the difficulties of language in classes and readings.
ELL students can also gain individual or small group tutoring sessions by contacting the Writing and Learning Centre or booking the sessions through TutorTrac as an ELL student. OCAD U also offers an English Language Resource guide online to help students practice listening and reading in English while building their vocabulary.
Building Learning Skills
At the Writing and Learning Centre, students have the opportunity to improve on their learning skills to better help with their academics and studying. They can seek guidance from a Learning Skills Specialist who will help students find a personalized approach that takes the student's individual learning styles into consideration. The specialist will help students to develop strategies and goals to complete assignments and academic goals at OCADU.
Workshops are also offered a the Centre for a variety of academic skills. Some of the areas the writing centre covers are:
Time management
Motivation, focus and concentration
Note taking
Reading Comprehension Skills
Project Planning
…and many more!
Note: Times are subject to changes