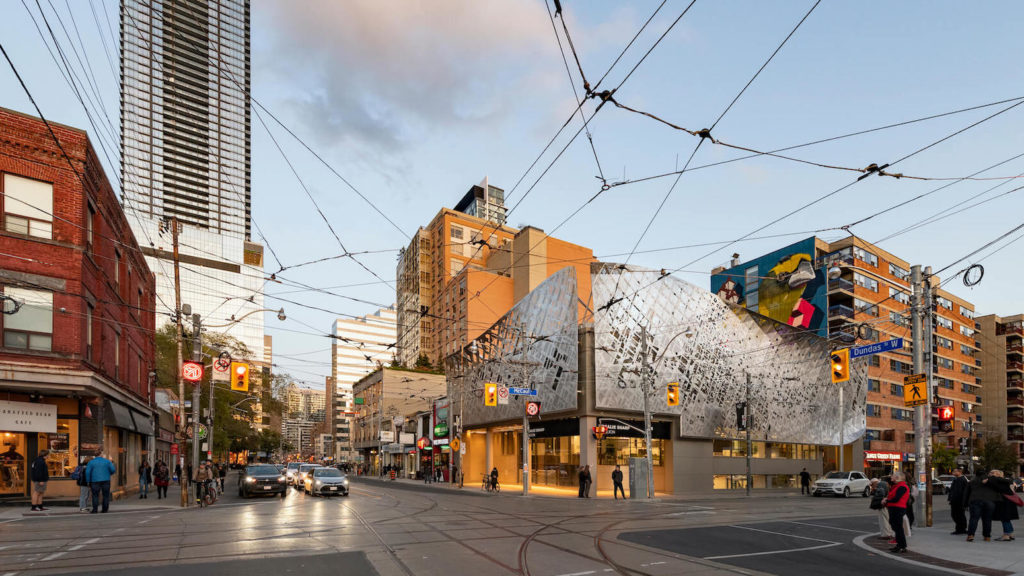 Finding a place to live can be super stressful and difficult – especially in your first year. OCAD U is a 100% commuter school, meaning students do not live on campus. They all commute from their respective homes to come study at this amazing institution! We have gathered some amazing resources you can use to find housing and places recommended by OCAD U themselves.
RESIDENCE-STYLE HOUSING
Some students want that ultimate university experience which often includes residence or dorm-style accommodations. However, should you choose to apply for a residence-style living experience, OCAD U cannot guarantee living accommodations – this is beyond the university's control. Waitlists can get filled up almost a year in advance so, spots are very limited.
If that is something you are interested in, check out these options near OCAD U.
Chestnut Residence
The University of Toronto Chestnut Residence is a great option. Although priority goes to UofT students in their first year, once all guaranteed housing has been accommodated, OCAD U students are more than welcome to apply beginning in July through UofT's housing portal, StarRez, where students are encouraged to fill out an application to apply.
Campus One Student Residence
Campus One is a beautiful student residence located just steps away from campus on College and Spadina – they offer spacious urban living and state-of-the-art amenities in a safe and secure environment. They provide the ultimate experience for tenants, including access to Aracde Rooms, Movie Theatres, a Video Game lounge and so much more! Although it is on the more expensive side in comparison to most residences, it is a great place to live for students to get the ultimate living experience.
Avant Toronto
Avant Toronto, previously known as the Campus Commons, is located in the heart of downtown and is perfect for students. The affordable rent, welcoming environment and privacy options give students a great living experience. The place comes with access to a variety of amenities including a lounge, gym and recreational rooms. If you are curious about how the apartments look, you can find a 3D virtual tour of their rooms!
Hoem on Jarvis
HOEM was designed for students who want to live in a modern-style home with a school close by. It's the perfect place to live while also exploring your creative personal projects in their facilities. MakerSpace, an area designed to allow students to work on their own projects, is equipped with 3D printers, laser cutters, workbenches and more. HOEM is fully furnished, gives students access to a variety of amenities, and has access to transportation.
Parkside Student Residence
Parkside is designed for students specifically living in Toronto, with its location being in close proximity to most schools nearby. They have modern-day amenities for students to use to promote health, fitness, academic achievement and socialization.
FINDING YOUR OWN PLACE
Places4Students.com
Like we were saying before, finding a place to live can be super difficult. Luckily, Places4Students is there! OCAD U has a special partnership with them that allows students to find a place for themselves on a simple and easy website database. The website provides students with detailed property features, photos and contact information. As an OCAD U student, you can post a free roommate or sublet listing and SEARCH (free) for listings and roommates. You can learn more on their website or download their app available on both iPhone and Android devices!
UofT Housing Services
OCAD U has a strong relationship with the University of Toronto which allows students many benefits – one of them includes the usage of their housing services. UofT Housing services allows students to find housing accommodations for the year while also providing basic housing education for those who are first-timers or just need a refresher on how to accommodate for housing. For more information, you can visit their website or contact Housing Services directly!
Canada HomeShare Program
The Canada HomeShare program that partners students looking for reduced rent rates and seniors who are 55+ who are in need of additional income or help around their homes! The program gives students a reduced rent rate of $400 to $600 per month in their homes, in exchange for 7 hours per week of companionship and/or assistance with completing light household tasks, such as preparing and sharing meals, tidying up, carrying groceries, or walking a pet. If this is something that interests you. If this is something that fits what you are looking for, you can check out their website for more details.
Of course, there are MANY more resources for housing beyond just the ones listed above. If you are looking for more housing options near campus, you can check out OCAD U's page on their website for more living accommodations.