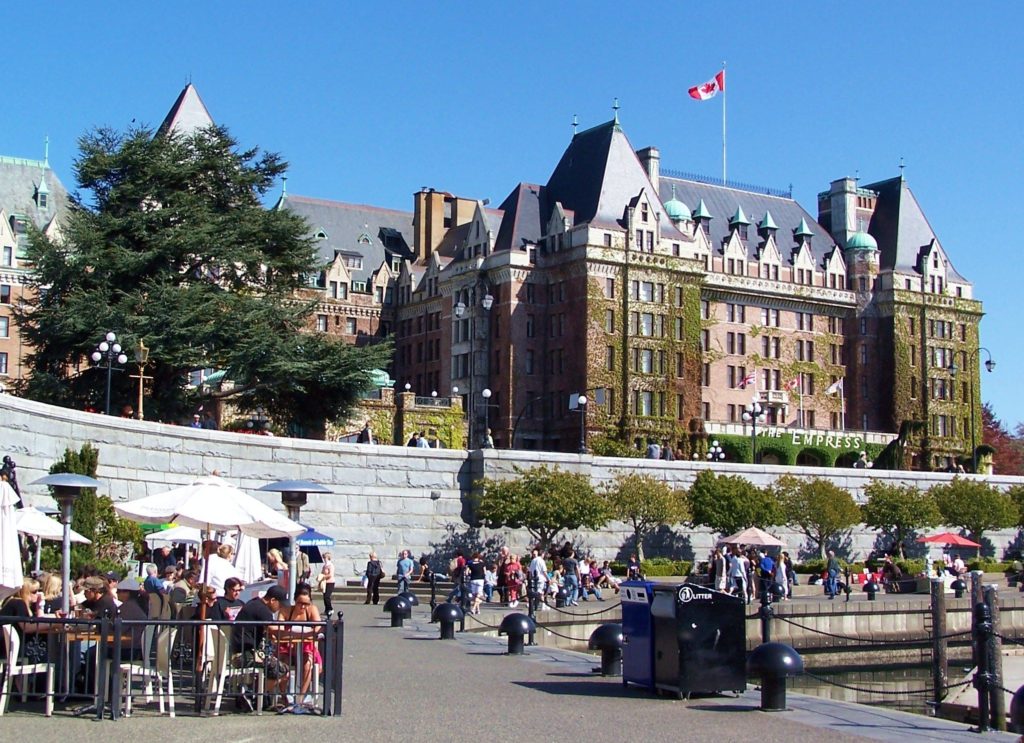 Within UVIC, many clubs and course unions are registered as of Spring 2021, and the list constantly changes each year. This article aims to introduce some clubs that are welcoming to anyone and have a decent community behind them as well. For the complete list of clubs that will most likely be operating in the fall semester of 2021, click here, and for course unions, click here.
UVIC Minecraft Club
We'll start off with something many may be interested in. Since the start of 2019, there has been a resurgence in the popularity of Minecraft; whether it's out of nostalgia or because there's revitalized hype surrounding the game, its popularity cannot be ignored. That is where the UVIC Minecraft Club comes into play; with around 100+ active users on their server, it's a vibrant and diverse community built on the need to destress and connect with other like-minded individuals. The start of the COVID pandemic only boosted their numbers, so it's always worth a shot to check things out. You'll need to check in with their admins first before joining the server, so links will be provided here; you can contact them via email @ uvicmc@gmail.com or via discord.
Beer Club (UVIC Wizards of Beer)
Next up, we have the Beer Club (formerly UVIC Wizards of Beer); this club is meant for those interested in crafting homemade brews. The community is diverse and friendly towards newcomers. Many things connect people, and nothing speaks out to college-age folks more than drinking. So, if you feel like connecting with them, you can email them at UVicBeerCraft@gmail.com or join their discord.
UVIC Fashion Club
The UVIC fashion club focuses mainly on Victoria fashion, a blend of streetwear, urban style and outdoor gear that makes our island community unique. Furthermore, the UVIC Fashion Club places great emphasis on thrifting and getting the best deals; the past couple of years have seen more and more people thrifting as a great way to save (potentially) hundreds on clothes and even find some rare stuff. They also do photoshoots and help each other out on deciding what to wear. If any of that sounds interesting or unique, check them out on their IG page or email them at uvictoriafashionclub@gmail.com.
With a Grain of Salt
Undoubtedly, the most import part of living is food; without it, we wouldn't be here now, would we? With a Grain of Salt is UVIC's only club that centres around the idea of cooking. Their goal is to establish the idea that anyone can cook and at any level, even if taking an order off Skip at 12am on a Tuesday night is easy and convenient. They have a diverse community of beginners, amateurs and the odd pro. They are all passionate about cooking for themselves and others. They also provide some support on how to take the plunge on how to cook healthy and right. They can be contacted via Gmail at uvicwagos@gmail.com, or you can check out their Instagram here.
UVIC Live Music Club
Music is the key to our soul, and the UVIC Live music club may be the answer to unlocking your own. The club is less about learning instruments and more about enjoying them. They have various events such as Open Mics, Band Concerts, and Jam sessions that can help with distressing or relaxing. Because it is open to all students and friends, the more there are attending, the more often they can host events. If you would like to contact their admins, you can email them here or follow them on Instagram.
Girls off the Grid
Last but not least, we have Girls Off the Grid, a more exclusive club catered towards women and non-binary individuals who seek adventure or want to start a healthier lifestyle. They mainly do activities such as hiking, camping, paddling, and yoga. Get in touch with them here or check out what they're up in on Instagram here.
Whether you enjoy playing video games, going out on photo shoots, or want to build a rocket, UVIC has a club for you. If there's a possibility you can't find a club that's relatable to you, just go out on a limb and join anyways. It never hurts to try something new, especially during your time at UVIC.