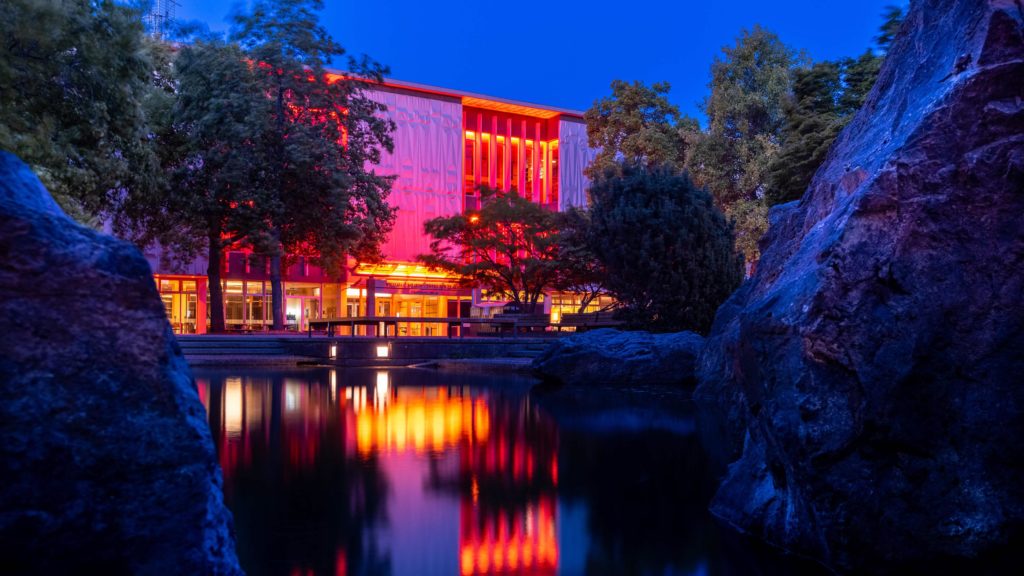 UVIC's history
Coming to Victoria and seeing UVIC as it is now, many are under the impression that UVIC is a relatively new university, compared to other notable ones like UBC and SFU. However, did you know that the University of Victoria (originally Victoria college) is the oldest post-secondary institution in British Columbia, established in 1903 as an affiliated college of McGill University? Or that one of the voices from Solar Opposites attended UVIC? If you didn't, that's okay, because this article will get in the know-how of its history and some notable alumni. As previously mentioned, the University of Victoria was initially an affiliated college of McGill University. However, the current location of UVIC used to be completely barren and unused. In fact, it was used as an airfield, aptly named Gordon Head Airfield in the 1930s. Then, when World War Two broke out in Europe, the government decided to improve Victoria's coastal defences as well as the rest of BC's coast. Thus, the Gordon Head Army Camp was completed in 1940 and was used as an officer's training centre.
In 1959, increasing enrollment at Victoria College urged the University Development Board to purchase the army camp and some surrounding land. From there, they began the development of an open garden campus, something architectural planners have accounted for when expansions or additions come along. The most noticeable feature about UVIC is Ring Road, making the campus either more confusing or easier to navigate depending on the person. Another feature is that within Ring Road is a pedestrian exclusive soon, albeit campus vehicles are allowed to drive inside. However, UVIC had still been an affiliate of McGill University until 1963, when it gained full autonomy and was given degree-granting status. The graduation gowns also reflect the history of UVIC and are an homage to its affiliated universities. The hood for the Bachelor of Arts is a solid red, an homage to its past affiliation with McGill. The Bachelor of Science hood and the Bachelor of Education hood represent the University of British Colombia, gold and blue.
The university has been building up its repertoire as an excellent place for a practical degree and education. The co-op and work-study programs offered at UVIC are incredibly tempting from an employer's perspective. Furthermore, the various degrees and certificates offered at UVIC have allowed many people to get the higher education they want and have become quite famous while doing so. While alumni coming out of UVIC may not be known as other universities, you may recognize some of them from more niche places.
Thomas Middleditch
You may recognize Thomas Middleditch as the show's co-star Terry for those who have seen the show Solar Opposites. Thomas attended UVIC under the Phoenix Theatre Program and has had some roles in TV shows such as Silicon Valley, Bob's Burgers, Rick and Morty, and Penn Zero: Part-Time Hero.
Andrew J. Weaver
Andrew John Weaver is locally known for his role in the local Legislative Assembly of Oak Bay-Gordon. More importantly, Andrew was the leader of the Green Party of BC until recently. He attended UVIC under the department of maths and statistics, earning himself a BSc in maths and physics in 1983.
Daniel Butterfield
Daniel Butterfield is a billionaire businessman and is reassuring the possibility of becoming rich from getting a degree. Daniel received a BA in philosophy back in 1996; however, he's best known for co-founding Flickr and a team-messaging app called Slack.
Mark Chao
Mandarin Drama lovers may recognize Mark Chao, a Taiwanese Canadian actor and model. He has starred in Dramas such as Eternal Love (2017), The Yin-Yang Mater: Dream of Eternity (2020), and Black and White (2009). His role in the latter won the Golden Bell Award for Best Actor. Mark graduated from UVIC double majoring in sociology and economics.
Lauren Woolstencroft
Lastly, we have Lauren Woolstencroft, a Paralympic alpine skier and electrical engineer. She was born with undeveloped appendages. However, that never stopped her from competitive skiing. Through constant practice and determination, Lauren is an eight-time gold medal winner at the Paralympics. She graduated from UVIC with BA in electrical engineering.
UVIC may not be the most prestigious school, but its history in connection with McGill and UBC means that it's a school to be reckoned with. The Alumni featured in the article are just like UVIC in that they're all influential and successful in their own right.