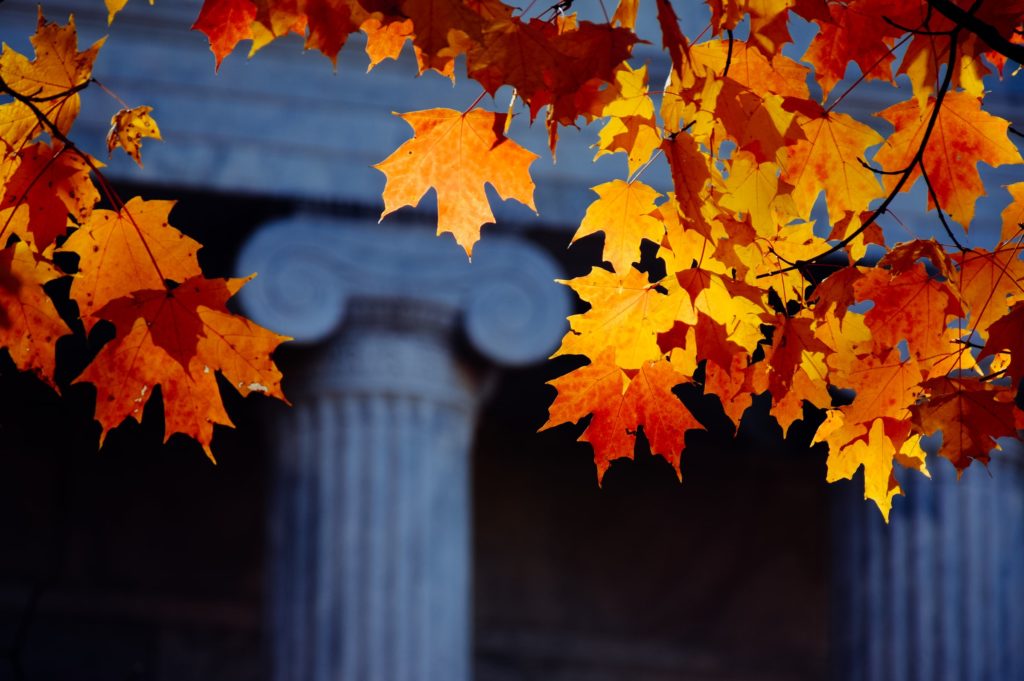 Plan on jumping into the department of sociology. You'll be glad to hear that much of the faculty care a lot about their students and their education. Finding the right classes that are fulfilling and comprehensible is tough because you never know what kind of teacher you'll get and what teaching style they do it in. Nevertheless, some stand-out professors in sociology are still in tune with what students want to get out of the class and be available for them when they need it. So, without further adieu, here are the top 3 professors in the department of sociology.
#1 Spencer Huesken
A recent addition to the department of sociology, Spencer has quickly risen to become a favourite amongst students. Spencer mainly teaches first year courses, but his influence and personality really help newer students feel welcome into the department. His classes mainly focus on the impact that media and social media have on our society, its connections, and how it influences our behaviour. He cares about his student's success and is caring about his subjects. However, he puts a great deal of emphasis on doing well in his classes you'll need to participate. Additionally, Spencer being a younger professor means that he's still in touch with what makes a student crack or stressful to understand your situation if anything comes up in your life. So, if you ever see his name pop up in the course list, give him a shot.
#2 Katherine Watson
If you've chosen sociology as your major, then you'll definitely be seeing Katherine Watson for more than one class. She teaches many classes ranging from first to fourth year classes, such as the introduction to sociology, classical sociological thought, and a directed studies course. Do not worry, however, as she is one of the more popular professors in the department. AS for her teaching style, Katherine is quite organized and easy to follow. She tries to incorporate humour that's not too cringey for students yet enough to make her students feel comfortable.
Nevertheless, she is a veteran in the department. She also researches classical sociology to say that she's an easy teacher would be disrespectful at best. She's very passionate about her classes and seeing students really engage with the materials. She's a fair maker but has higher expectations the further you go up in classes. The best thing you can do to enjoy and succeed in her class is to just do your best and engage with everything she has to offer, as her classes are all about the fundamentals.
#3 Michael Corman
Another new addition to the sociology department, Michael Corman, is a professor teaching subjects like health and illness, ageing in society, and media. He came into UFV in 2019 and has had proven himself to be quick on his feet, especially during the pandemic. He's kept up his ability to be accessible to his students outside of class and has been well known for that. Michael makes sure that all his students have a good understanding of the subjects he teaches. For example, he stresses out the important subjects during his classes to know what to focus on. Besides that, Michael also goes out of his way to ask the students questions about their opinions on the subject at hand. He's truly passionate and caring about his students and wants them to succeed. By doing so, he has earned the trust of many students making him quite popular. What truly stood out for students was his availability after hours during the COVID pandemic. Even though a major of his work was online, he made sure that no matter what, any student email that came his way would be replied to ASAP. To say that he's here for the students would be an understatement.
Of all the sociology professors at UFV, these 3 stand out to be the most reliable and caring towards their students and have proven themselves. Even though two on this list are recent hires, they have nonetheless demonstrated their abilities to teach and to care for their faculty members as well as their students. If you ever have a class with any of these professors, know that you won't be making any mistakes.