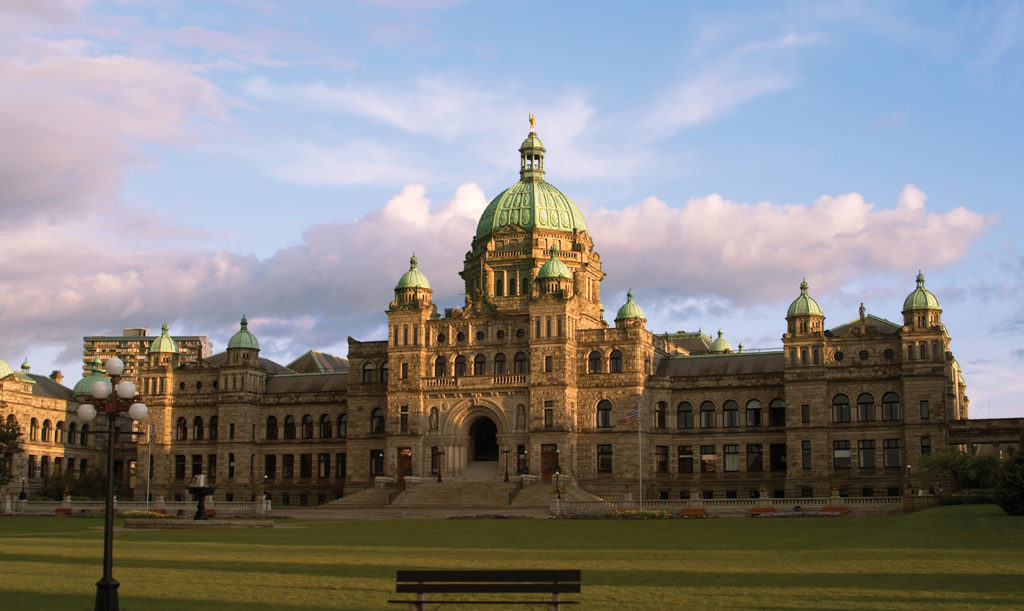 There are 9 faculties in UVIC with a healthy mix of STEM, social sciences, arts, and humanities courses, which is why UVIC is such a diverse university. That being said, 3 programs stand out. While they may not be for everyone, they are recognized as comprehensive degrees that leave you capable of taking on the job within that field without question. So let's get into it, shall we?
Peter B Gustavsson School of Business
The Peter B Gustavsson School of Business is one of the more competitive programs that UVIC provides. Many students and professors alike are proud to be in the school of business, and it's no wonder why. According to QS global MBA rankings in Canada 2020, the Gustavsson school of business was ranked 15th within the country. While Corporate Knight's Better World MBA had ranked the program as 19th worldwide and 1st in western Canada. As for the program itself, students are given 2 years to attend elective classes; literally, any class goes as long as you maintain a good GPA. Once you reach the 3rd/4th year is when business gets real. In 3rd year of business, you'll begin developing the necessary skills and figuring out which type of business degree you plan to graduate with. However, the natural attraction to the business degree is the 3-month coop students are encouraged to take. The Coop consists of students choosing a sister university around the globe, ranging from Japan to The Netherlands. The only con is that the business degree is quite competitive, so you'll need the marks to prove yourself.
Phoenix Theatre program
The Phoenix Theatre Program is one of the most immersive and intense programs within the country. There's plenty of experienced teachers and theatre professionals that will guide you along the way, so you'll end up on top of things once you graduate. The theatre department is comprised of acting, directing, design, stage managing, theatre History, applied theatre, tech and comprehensive. Those who want to enter the acting program must go through an intensive audition to get a spot as the program only takes 16 students per year. Regardless of if you're in acting or not, every theatre student has to pick a technician trade in 2nd year from departments like the front of house, lighting, audio, props, marketing, costume design, set design, stage managing, etc. Lastly, the theatre program does not have typical lectures. It does get intense, requiring plenty of teamwork, working outside of school time, and plenty of creativity. However, if you love drama, theatre, or the arts and you want to hone your skills, Phoenix Theatre is the program.
UVIC engineering
If you're looking for the most practical degree with a high employment rate, then UVIC engineering has you covered. There's plenty of programs within the field of engineering, from biomedical to electrical, you'll be able to choose what you want. What UVIC has over UBC is the program's practicality because Engineering places great emphasis on co-ops and work studies; you'll be hired or go with the company you took your co-op with as soon as you graduate. Like the school of business, a lot your 3rd and 4th year classes will comprise classes and professors that will grab your attention or be the most engaging. Engineering labs will give you the practical skills before working a co-op or work study but beware, they are hard and at times tedious. Lastly and most interestingly, getting into a co-op will most likely be the most challenging part of UVIC engineering. Getting hired by a company will highly depend on the experience you've obtained throughout your classes and some from outside of school experiences. However, once you're in a co-op, the rest is easy as you'll most likely have a 16 month period at most to engage in a real workplace environment, something many companies look for when they hire. So, if you are looking into an engineering degree of some sort, UVIC can provide you with the necessary skills to get you a good job or more.
These 3 programs are possibly a highlight for many students who come to UVIC because of the skills and practical knowledge they get out of it. Companies and government institutions that take on UVIC students are oftentimes shocked at how capable they are. Thus, you should feel calm knowing that UVIC will provide you will all the necessary skills to pursue your dreams.