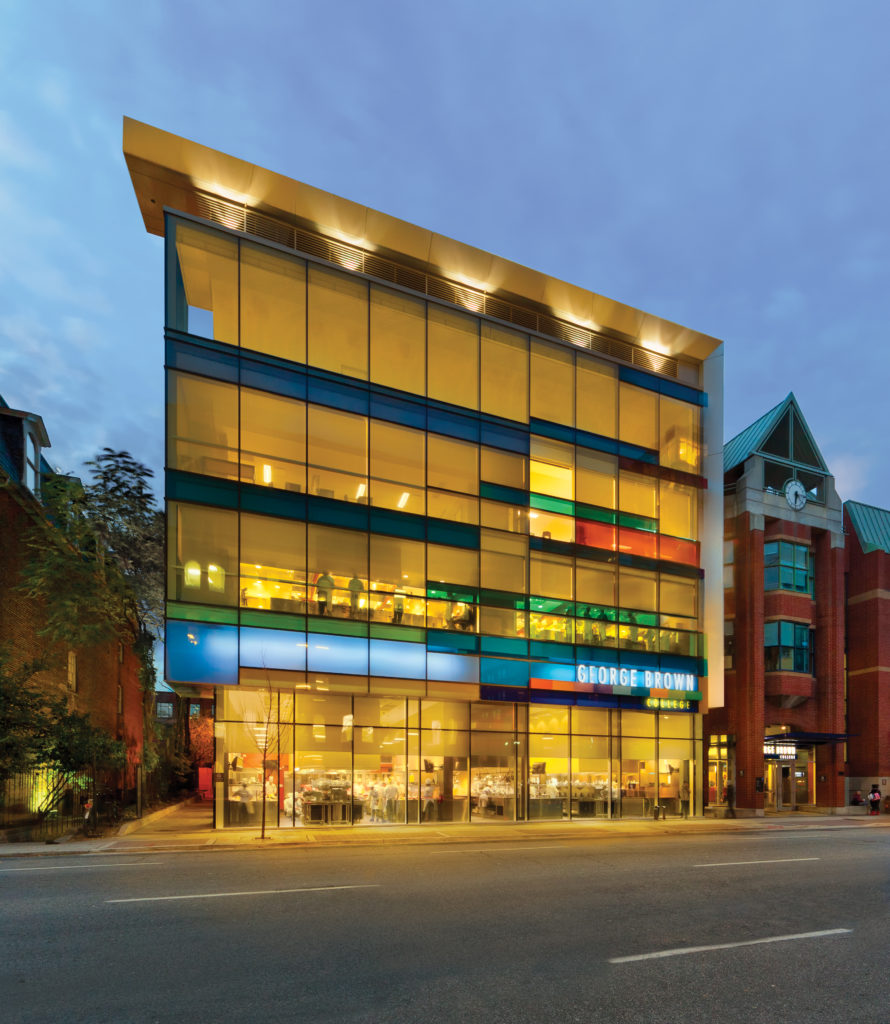 As a George Brown College Casa Loma Campus student, you begin to observe typical patterns and develop a reputation as you become a part of the school's culture. There are some things that may be bugging you on your mind about the school, and there may be some things that seem absolutely normal to you and no one else off-campus. As a George Brown student, you may definitely connect to some of the following items and situations!
Your Life Depends on STU-VIEW
STU-VIEW is practically holding your college life together. From viewing important dates to paying your fees, applying for student awards, and getting registration and tech support, your life relies on STU-VIEW as a student. However, it starts to stress you out when they shut down for maintenance breaks or just shut down with no notice. These are nightmares when students come across these. Imagine you're trying to pay your $500 registration fee to secure a spot as a student for the upcoming semester but the website starts to malfunction. You think it'll be okay an hour later, but it's not. Okay maybe you can try again tomorrow, but it's still down… Eventually, almost two weeks have passed and the system is still down. What sounds like a made-up story, was actually a reality for a lot of George Brown students in 2021. Forever and always, we hope this does not happen to you in the future. Good luck! Best wishes!
George Brown College's Favourite Child
Sometimes it can be hard living in the shadows of the St. James campus. George Brown has a pretty distinguished reputation amongst Ontario universities and colleges as it offers arguably the best culinary program there is. So, when you tell people you attend George Brown, they automatically assume you're a chef in training. However, what they don't know is that your campus doesn't even offer a culinary program. All the articles, TikToks, Reddit posts, and Discord chats are all about programs offered at the St. James campus without mentioning "St. James" and solely calling it "George Brown College". And now, you start to question if you're in George Brown college and if your friends will be bussing to the wrong campus when you ask them to meet up at your school. When you tell people you're at the Casa Loma campus, they're probably thinking about that castle right beside you, not noticing that there was a whole college campus in that area. But it's okay, at least you're not in the Waterfront campus's shadow. But wait, The George residency is close to St. James and Waterfront, but you have to take a 1-hour transit ride from campus to The George… Hmm… All jokes aside, the Casa Loma campus does hold a dear place in George Brown College's heart. After all, it is its first child. The Casa Loma campus offers amazing programs, and it's time to applaud our culinary counterparts for the recognition it is receiving, but respectfully say no when people assume you are a culinary student.
Where's an Empty Library Computer When You Need One?
Now, this common incident has some students raging, especially during exam season. Unless you're not one of these people, seeing a bunch of students taking up the library's computer to play games can get you riled up when you need a computer. You want to use the resources provided to you by the library, but they're all taken up by students doing unrelated school work. Even worse, if you're using a computer, sitting by them and all you hear is a loud click, yelling, and hearing gamer slang like "Get rekt, noob!" or "EZ!". Either it's time to start a movement and advocate for more library regulations or it's time to stop, drop, and leave. Could go both ways. But to the library gamers, please have some respect by keeping quiet or giving up your computer for someone who needs it. There's a lot of cybercafes with computers to use for gaming!
Conclusion
As you can tell, there are the ups and downs of being a student. However, it's probably easier to notice all the downs that happen on campus. Hopefully, this is something you can find relatable and enjoyable, but if not, maybe it's for the best that you avoid all these struggles. However, if you do encounter these, another part of campus life is finding what service you have available to you and taking advantage of them! If you're having issues, be sure to reach out to your school so your campus life can go smoothly as possible. But don't worry too much if it doesn't go perfectly as you'd like, bad experiences like those mentioned above are all part of student life. Happy campusing!