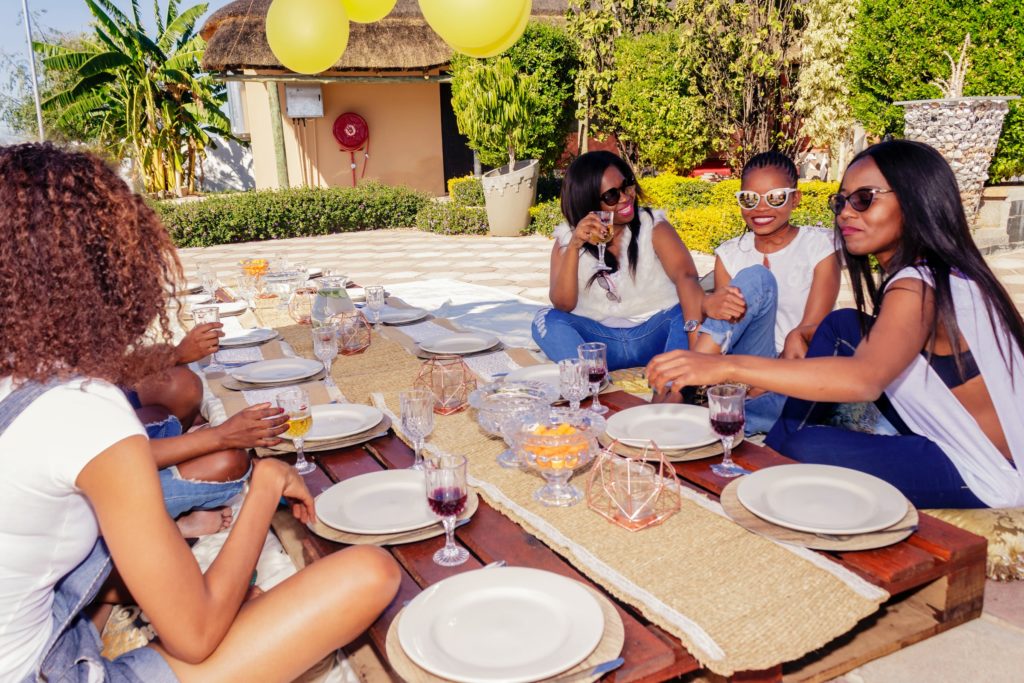 You have an endless number of dining options in downtown Toronto as a Toronto Metropolitan University student. Whether it's a casual dining restaurant or an all-you-can-eat buffet, there's always something to eat near campus. Here's a guide to helping you figure out where you can eat a full course meal, mingle, and relax or enjoy a meal with your friends. These are just a handful of my personal favourites, however, there are many more you can find near campus.
Please refer to the TMU Campus Map while reading.
Dine-In and Sit-Down Restaurants
Whether it be with friends, family, or on your own, these restaurants provide an eating-in experience with your typical waiters and servers. Feel free to visit these places with a group of friends or even for a special event (remember to call the restaurant beforehand if you have a large group, of course)!
Kyoto House
Kyoto House, located on 143 Dundas St W, a 3-minute walk from the Ted Rogers building, is an all-you-can-eat Japanese buffet. The menu provides a wide selection of foods including sushi, rolls, and complete course meals. One of my personal traits about their food is that when it says "crunch" in the name, they REALLY mean crunch. There were so many times where I bought crunch or tempura rolls from other vendors and it was mostly soggy with a little crunch, however, Kyoto House does crunchy foods wonders! Now, if you would like to have moderately priced unlimited sushi until your stomach explodes, Kyoto House is the place to go!
The Yonge St Warehouse
Situated right beside the Student Learning Centre (SLC) at 336 Yonge St, the Yonge Street Warehouse provides a dine-in restaurant and bar experience for their customers. This is usually students' personal favourite dining spot for its affordable prices and chill vibes. Their busy restaurant is dimly lit, with strings of rainbow lights strung everywhere and TVs playing music videos almost anywhere you look. They also offer a rooftop patio for eating that isn't quite as noisy as the first level. Most importantly, they are known for their menus with universal pricing for each dish. Everything on the menu is under $10. My favourite dishes have been their mac and cheese and the Smokeshow Burger with a side of their delicious poutine for a small additional cost. If you're looking for an affordable place to eat and vibe with your friends, this is the place!
Bapbo Korean Restaurant
Bapbo Korean Restaurant is a 3-minute walk away from Ted Rogers (TRSM) located at 142 Dundas St W. This is probably one of my favourite spots to eat by campus with friends who LOVE Korean food. At your booth, you can enjoy authentic Korean dishes such as Bulgogi or Korean BBG Kalbi as well as Japanese food such as Teriyaki entrees. I find their dishes affordable for a weekly or regular gathering with friends as their highest-priced dish on their menu is currently $14.95. If this sounds like a good place for you, head on down to Bapbo for a meal after class!
Salad King
Despite the name, Salad King is actually a delicious Thai restaurant with a long history in the area. They're known for big communal tables, lots of spiciness options, and they offer student discounts on weekdays during the day.
Food Courts
Yes, you heard it, food courts! Downtown Toronto is filled with malls, and malls are filled with fast-food restaurants with casual seating that make great student dining options. Here's a breakdown of some of the food courts near campus and what they have to offer!
Eaton Centre Food Court
Every TMU student or even every Torontonian is familiar with the Eaton Centre. Their food courts are usually crowded, but I've noticed on weekdays when most people are working and attending school, it is quite easy to secure a table for yourself or a friend group in under 5 minutes. They have dine-in restaurants such as JOEY and Hendriks, however, their food court consists of restaurants such as Big Smoke Burgers, McDonald's, Jimmy the Greek, Koryo Korean BBQ, Szechuan Express (my personal favourite), Villa Madina, and much more!
The Tenor at 10 Dundas East
The Tenor is positioned right at Yonge-Dundas Square (DSQ), a food court right below the Cineplex Theatre in which you may have lectures – the definition of student dining in Toronto. There is no avoiding this food court as you have to ride the escalator into the floor when you're heading to your class or leaving it. If you haven't taken a good look around, some of the restaurants here include Blaze Pizza, California Thai, Chipotle Mexican Grill, Happy Fruit Bubble Tea, Spring Sushi, Starbucks and more. This food court is usually relatively empty which makes it a good place to wind down with friends after class!
Atrium
The retail and office complex, Atrium, is located next to Eaton and the Yonge-Dundas Square 595 Bay St. This makes 3 food courts all by DSQ now! Here, not only can you find fast-food restaurants and bakeries, but you can also find Dine-in restaurants such as Red Lobster, St. Louis Bar & Grill, and The Pickle Barrel here!
College Park Shopping Mall
College Park is located at 444 Yonge St by the Mattamy Athletic Centre (MAC). Students near here can find fast food outlets such as Thai Bowl, Taco Bell, Freshii, KFC, Booster Juice, and more at this food court. Pogue Mahone Pub & Kitchen is also located here.
Village by the Grange
This is a little further from campus, however, it just takes an easy bus down Dundas St W to reach the Village By The Grange on 109 McCaul St. You can actually meet a few Ontario College of Art & Design (OCAD) University students here as this is right by their campus. You can get fast food like McDonald's and Popeyes, all-day vegan brunch, Thai, Indian, Chinese, and Manpuku Japanese Eatery which has its own dine-in area.
Conclusion
Being located in downtown Toronto, there are a plethora of student dining restaurants to choose from. The list I've provided is only a sample of what's available around campus; there are many more fantastic restaurants to visit and check out, especially with your peers and friends. Finally, if you have any dietary restrictions or allergies, please check the restaurant's websites and menus ahead of time.
Eating is an essential aspect of the University experience, especially when it's downtown. Visit as many restaurants as you can! Don't forget to tip your server when you can!