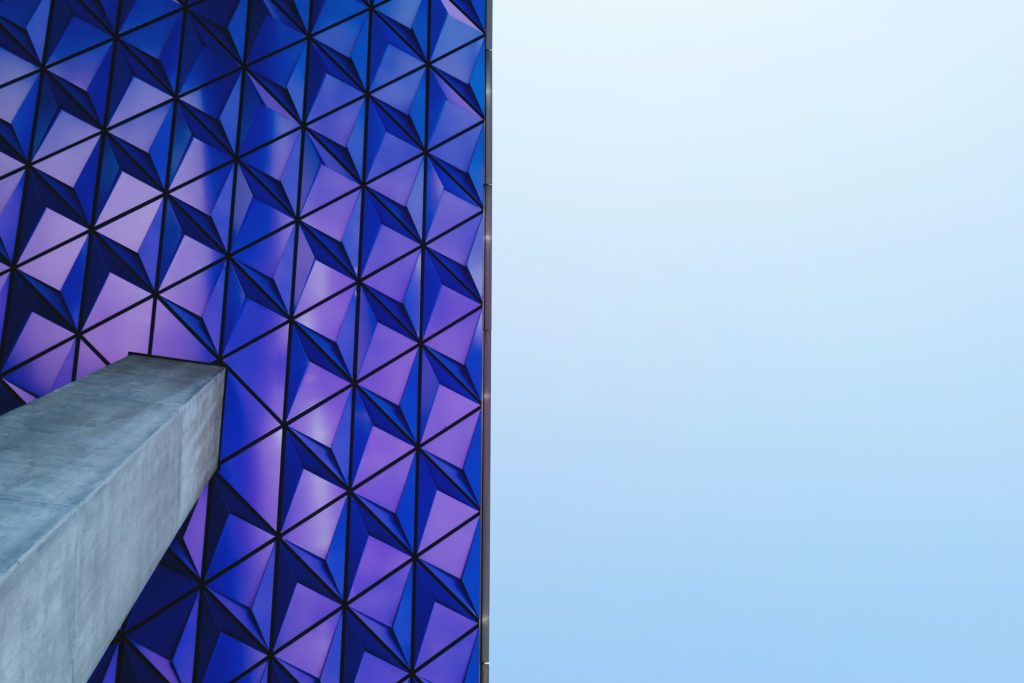 Where should I study? What is a group place to hang out with friends? Find out which of the 8 floors at SLC is best suited for you!
The Sheldon & Tracy Levy Student Learning Centre (SLC) located at 341 Yonge Street is Ryerson's most famous building for students to wind down, get studying, or get involved with what the school has to offer! The 8-story building provides the perfect place for students to studying and/or socialize. However, with that being said, each floor has its own different character and I'm here to tell you what they are and what stood out the most to me on each floor as a current Ryerson student.
Similarities for All Floors
Currently, the SLC building is open to all students from as early as 8 am to as late as 8 pm on weekdays. Each floor has washrooms and a water fountain located by the stairs and elevators. There are also usually SLC staff in their red uniforms on each floor, however, if you can't locate one, you will be able to find them on the first floor at the welcome desk. Most importantly, there are TONS of outlets you can find on each floor. There are 4 elevators reaching each floor, however, this is usually the main method of travelling up and down the floors for students. So if you don't like being in a crowded elevator or waiting your turn to ride the elevator, you may have to resort to the stairs. The building is usually busy on a typical school day, however, the busiest times are usually around 12 pm-6 pm. You can usually find an emptier and chiller environment closer to their opening and closing times.
Now let's break down each floor! If you want to virtually explore the building as you read the article, use SLC's Google Tour.
Floor 1 – The Valley
The first floor of SLC may welcome you with a show and a drink. Upon entering the big glass doors, to your right, you will be able to find an open cafe area with a Starbucks and seating area. However, what makes this floor special is the Amphitheatre. Besides the group of students waiting for the elevators, the entire floor is open to be booked by Ryerson students and staff to host events. There are also seats boarding the floor for people to relax or watch the events. An example of an event that is held annually is the Taste of The SLC event where different food vendors hosted booths on the floor and provided discounts for students on their products. Some other events can include fashion shows and dance performances. A personal favourite of mine includes a student committee giving away free customizable pancakes with whip cream and chocolate chips!
Floor 2 – The Bridge
The floor name says it all! The second floor of SLC practically acts as a connector or "bridge" to Ryerson's library. Students can easily walk up the open stairs from the first floor and straight into the library. There are even open stairs on the second floor into the third floor. Although there is not much to do here, you can stand on the second floor to get a great view of the first floor!
Floor 3 – The Bluffs
The third floor is arguably my favourite floor because of its hidden gem, the DMZ Sandbox. Unless there is an event going on in the room, it is usually empty or everyone is isolated in their own groups and area. There is a blue maintain for students to sit on at any level of the mountain. It is soft and comfortable and, personally, fun to climb and roll down (if you aren't comfortable with taking your shoes off though, then the blue mountain is not for you!). Events held on this floor are also something I really love. Almost every week after my 8 am class, I would come to the DMZ Sandbox and find Ryerson's Therapy Dogs! There were multiple dogs you can sit down with and pet during the whole duration of their shifts. Overall, this floor provides such a relaxed atmosphere. This floor is super unrated, however, the fact that it's rarely ever crowded is what makes it stand out!
Floor 4 – The Garden
This floor is designated for students looking for academic support and tutoring. The Student Learning Support (SLC) team is located on this floor. Here you can seek academic support for areas such as English language, math, study skills, and writing support. This is done through both one-on-one tutoring sessions, group learning sessions, and workshops hosted by the SLC team. If you're looking for academic support, resources, or simply to find a study group, this floor is the place to visit!
Floor 5 – The Sun
The fifth floor is the perfect place to find a balance between silent studying and casual socializing without being too loud. It's the floor known for peaceful studying without getting shushed or dirty looks for chatting with your friends on the open seating. The rooms on this floor are very well known for their red-tinted rooms. There are plenty of Collaborative Group Work Rooms (CGWRs) along with a large Seminar room that can be booked by students and staff. If you're interested in a quiet but social study space, or if you just love the colour red, then this floor is the floor for you!
Floor 6 – The Beach
The Beach is arguably the most well-known floor in the building. This floor consists of entirely open and casual seating. All the way in the corner of the floor, past the wood flooring, has a carpeted blue area by the large ceiling-high windows. This design creates a summer vibe with the sand, water, and sun comparison. There are a few tables, however, most of the seating includes relaxing and fun furniture such as bean bags, full-body reclined chairs and cushions. This floor is a great place to turn to when you don't want to think about studying anymore! It is also great for being loud and hanging out with friends. This floor is not necessarily suitable for studying in groups or having meetings as it's usually crowded and informal (unless you're okay with the noise and lack of privacy and desks). If you're looking for a place to lay down and relax while chatting with friends, this would be the perfect floor for you!
Floor 7- The Forest
The seventh floor is the best floor for quiet studying. There are multiple tables with privacy panels which are perfect for people who want some private individual study time. There are also many rooms you can book for group studying, but you still have to be quiet! So, if you're looking for a place with next to no distractions, The Forest is the floor for you!
Floor 8 – The Sky
This is another study space with a casual setting. This floor can be loud, however, unlike The Beach, The Sky has endless tables you can sit at to study or even eat your lunch (the first time I saw this floor it kind of reminded me of a cafeteria)! This floor also has multiple group rooms for you to book as well, and you don't need to be super quiet like The Forest rooms. If you're looking for a study space in a louder environment and with a lot of sunlight, The Sky might just suit you!
Conclusion
The SLC is a great outlet for Ryerson students looking for a place to study or socialize. Visit SLC for yourself! Each floor will provide you with a new experience and soon enough you will settle in with whichever floors are right for you!