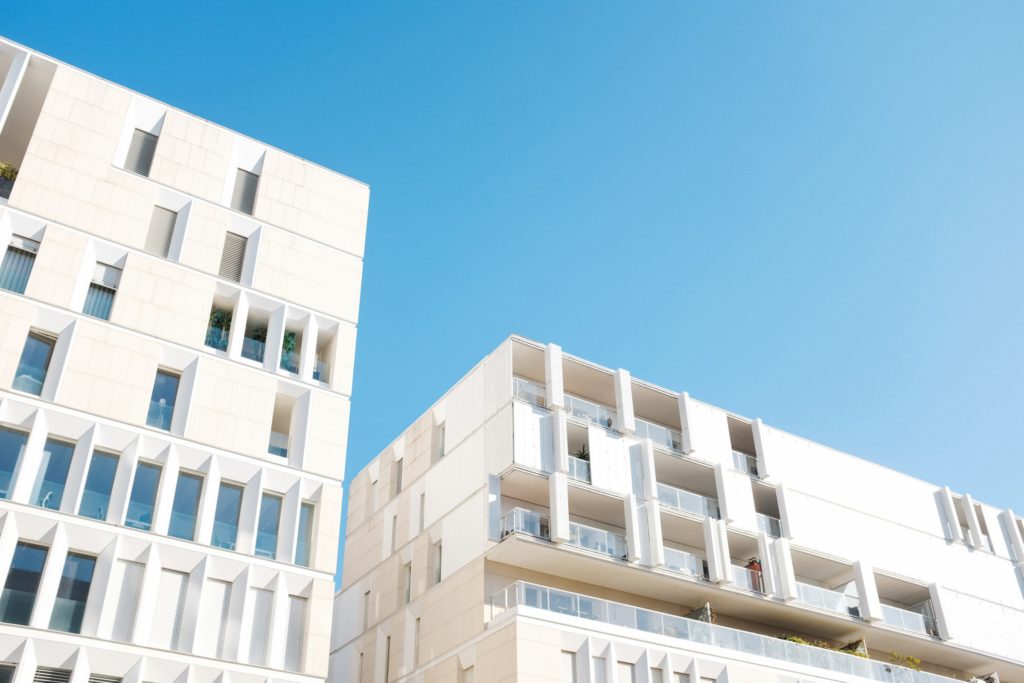 Are you moving out for college but having a tough time finding out where you should live while attending George Brown College? Don't worry, George Brown has accommodation available on all campuses that you can apply for. If you are concerned about not being approved housing on campus or not choosing to live on campus, George Brown offers housing services to assist you in finding the best place to reside.
On-Campus Housing, The George
The school's first and only residency area for all campuses is The George located next to the Distillery District at 80 Cooperage St. At The George, you may start and end your day in comfort and luxury. You'll get the full college experience by living amongst friends in an engaging and comfortable neighbourhood in downtown Toronto.
Now let's get into the technicalities! What will be included in your potential new room? You'll enjoy a completely furnished two-bedroom suite with a kitchen and bathroom, as well as Wi-Fi, a flat-screen TV with cable service, a landline phone, and all utilities. The bedrooms each include a spacious, comfortable double XL bed, a desk with a chair, a dresser, and a wardrobe. The kitchen has a full-sized fridge and microwave, a sink with a prep area, and a table with two chairs. However, please note that the kitchen and bathroom are a shared area amongst other students in residency. Professional cleaning service will also be provided for the bathroom and kitchen every two weeks. Besides this, the building also consists of a patio with a grill, a laundry room, and a commons/games room for students to hang out and get to know each other! To take a look at what the building and rooms look like for yourself, check out their YouTube video on The George's first move-in day!
Now, what are the benefits of living at The George? For one thing, as a St. James or Waterfront student, the building is a walking distance away from campus. Casa Loma students would have to take a TTC trip for under 1 hour, however, the streetcar stops right in front of the building! Furthermore, being located downtown and by Distillery also means being surrounded by shops, restaurants, and downtown sites! The rates for housing in the George range around $3000 for the summer term and $10,000 for the fall and winter term together with payment options available. You would have to pay your residence fees through your My Housing Portal, online banking, by mail, or in person.
If you have any questions regarding The George, email info@georgebrownresidence.ca or by phone (416) 761-8000. Also, make sure to check their Frequently Asked Questions beforehand in case you can solve your worries there!
Housing Services for Off-Campus Housing
Still not interested in The George but struggling to find housing near campus? That's okay! Students seeking off-campus accommodation can seek assistance from George Brown's Housing Services for free. Their skilled team can help you with your housing search and put you in the right direction. They've partnered with Ontario Student Housing which also includes multiple listings for students in their respective areas. In general, finding an apartment in Toronto takes around 2-3 weeks. Apartment postings often go up 1-2 months before they become available. So, if you want to move at the beginning of September, you need to start looking in July. Their services allow you to look through property listings, find roommates, and look through a list of landlords and advertisers.
If you're still struggling to find housing on your own, you can email housing@georgebrown.ca your inquires or visit your campus's housing office for help (be sure to check their hours of operation beforehand).
St. James Housing Office
200 King St. East
Room B130
Casa Loma 146 Kendal Ave
Room E246 – Main Lobby
Waterfront Campus 51 Dockside Drive, Daphne Cockwell Centre for Health Sciences: 51 Dockside Drive
Room 101C – Main Lobby
Conclusion
Finding somewhere to stay during school can be both exciting and overwhelming! Whether it be finding a place to stay on campus or off-campus, George Brown is here to support you every step of the way if you need it. Living on or near campus exposes you to a variety of possibilities to meet new people and form long-lasting friendships. Opportunities for social, educational, and recreational activities are just along your way. This is a fantastic way to gain independence while also allowing yourself to meet new people and form long-term relationships!