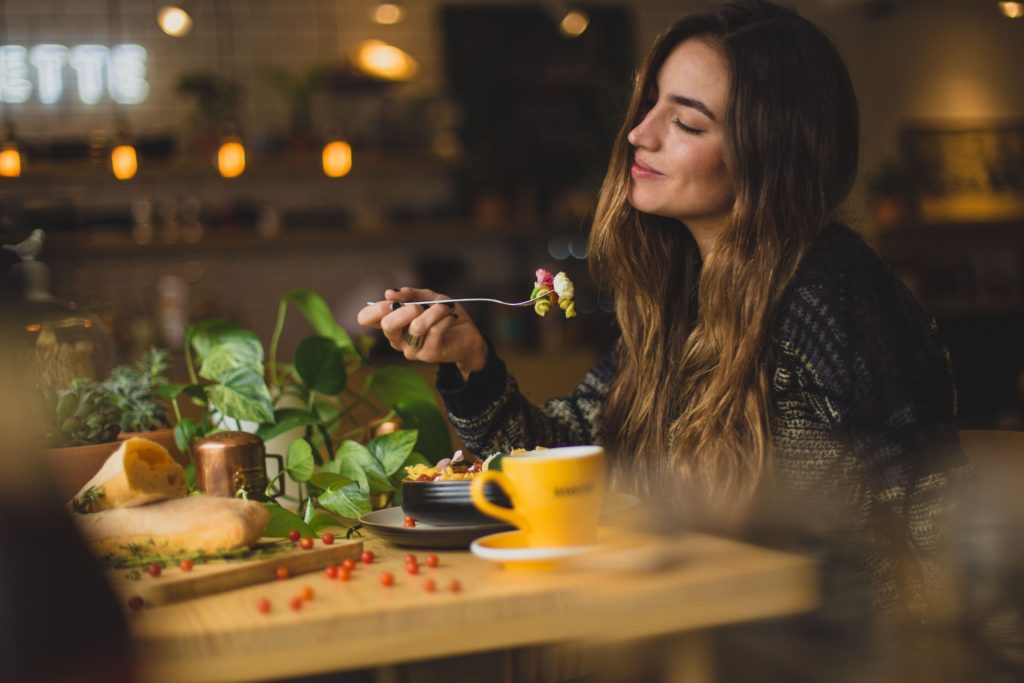 As a Ryerson University student, you have access to an unlimited amount of dining options in downtown Toronto. You can easily find a spot to eat near campus, whether it's the usual chain restaurant like McDonald's and Burger King or local fast-food restaurants. Here's a guide to figuring out where you can grab a fast bite to eat on your way to class or home. Although there are endless options, these are just a few of my personal favourites.
Please refer to the Ryerson Campus Map when reading.
Getting a Quick Meal on the Go
These restaurants include those that offer a portable and tasty meal or snack on the go. Although some restaurants provide a dining experience, these restaurants also provide cuisine that is convenient to consume on the move or to snack on while studying.
Patties Express
Located near the Student Learning Centre (SLC) building, on 4 Elm Street, Patties Express serves arguably the BEST Jamaican Beef Patties in Toronto. Walking into the store is an experience in itself as you will be greeted by the amazing smells. The food is relatively on the cheaper end, making it the perfect low-cost lunch option. The patties are deliciously hot and flaky, and you may pick between beef, chicken, or vegetarian fillings. Something I have noticed, however, is that their spicy option isn't as spicy as other patties from other locations. However, it's all up to personal preference, so go ahead and try it out while you're on your way to SLC!
H Mart
Now H Mart, located beside SLC on 338 Yonge St, isn't technically a restaurant, but it has amazing and affordable Korean take-out food. These consist of prepackaged hot food like Kimchi-fired rice and egg or street foods like Korea's famous corn dogs. However, all in all, H Mart is a grocery store, so there are plenty of food and drink products to buy!
Rotis To Go
Rotis to Go, located in between Victoria (VIC) and South Bond Building (SBB) on 66 Dundas St E., serves a large portion of Roti for around $10. The meal consists of a large takeaway container with roti bread, which is then entirely filled with the filling of your choice. There are vegetarian and vegan choices available, as well as additional toppings and a range of meats such as chicken, beef, shrimp, and goat. Because the store was designed to offer takeout, it might get overcrowded if you decide to eat there while it's busy. Their wonderfully sauce-filled bundle of flavourful food is well worth a try. After class, pick it up and try it out!
Smoke's Poutinerie
Located on 203 Dundas St E near Ryerson's International Living/Learning Centre (ILC) and Merchandise Building (MER) is Smoke's Poutinerie. It's one of the few poutine-focused restaurants in the area. They feature a vast selection of poutine toppings, including chicken, beef, bacon and vegetable choices, all of which are piled up on a massive amount of fries topped in their distinctive gravy and gooey cheese curds. They also have special toppings like Asian Dumplings and Mid-East Shawarma. It all comes out of the kitchen with the box fully loaded and the cashier has to push it down to shut the takeout box. The store is relatively small to be eating in, however, if you're looking for authentic poutine near school, this is the place for you!
Blaze Pizza
Located in between VIC and TRSM building and right beside Yongue-Dundas Square (DSQ) is one of Toronto's most famous take-out pizza restaurants, Blaze Pizza. This pizza shop offers an ordering experience similar to Chipotle and Subway, in which you have to make decisions at every stage of the building process. You go from choosing the dough/crust (vegan option available) to the sauce, to the cheeses, to the meat or veggie toppings, and finally to the finishes. It's fun to build your own pizza, however, this place is usually crowded with a long line! If this experience interests you despite the wait, head on down to Blaze Pizza!
Ali Baba's
Ali Baba's is one of the most convenient and popular places to eat near campus among students, located directly across SLC on 357 Yonge St. They offer beef or chicken shawarma wrapped in a tortilla or on a plate while also providing a variety of other alternatives, including falafel, seafood, shish tawook, and vegetarian dishes. The prices are often about $10 for reasonable portion sizes. Most importantly they provide a "Super Ryerson" student special, which includes a shawarma wrap/plate, a side, and a can of soda for $8.50. Despite the small and sometimes crowded space, they have quick service while still providing amazing quality food. If this sounds appealing to you, be sure to visit Ali Baba's and let them know you are a Ryerson Student!
Concession stands on campus
Now if you don't feel like leaving the school building, there are some vendors available within the buildings. SLC, for example, has multiple concession stands. One includes a mini Starbucks cafe on SLC's first floor. There are also multiple seatings in front of it for you to relax and enjoy you're drink or meal. On the second floor, where SLC and the Library intersects, there is a concession stand ran by Ryerson staff. Here there are packaged foods and drinks for you to choose from. Personally, I always get the packaged tuna sandwich here mainly because it brings me nostalgia for my high school's cafeteria servery. There are also cafes in other buildings including the Ted Rogers (TRSM) buildings. However, visit their full Campus Eateries list for more details.
Conclusion
Being located in downtown Toronto, there are endless food options of all cultural foods around the world. The list I've given you is just a general idea of what you can find near campus, however, there are so many more great restaurants to visit and try out. Finally, please remember to check out the restaurant's websites and menus beforehand if you have any dietary restrictions or allergies. To find recommendations for dine-in restaurants near campus, please read our article "A Guide to Casual-Dining Restaurants Near Ryerson". Eating is all part of the college experience. Experiment with different options to enhance the experience!