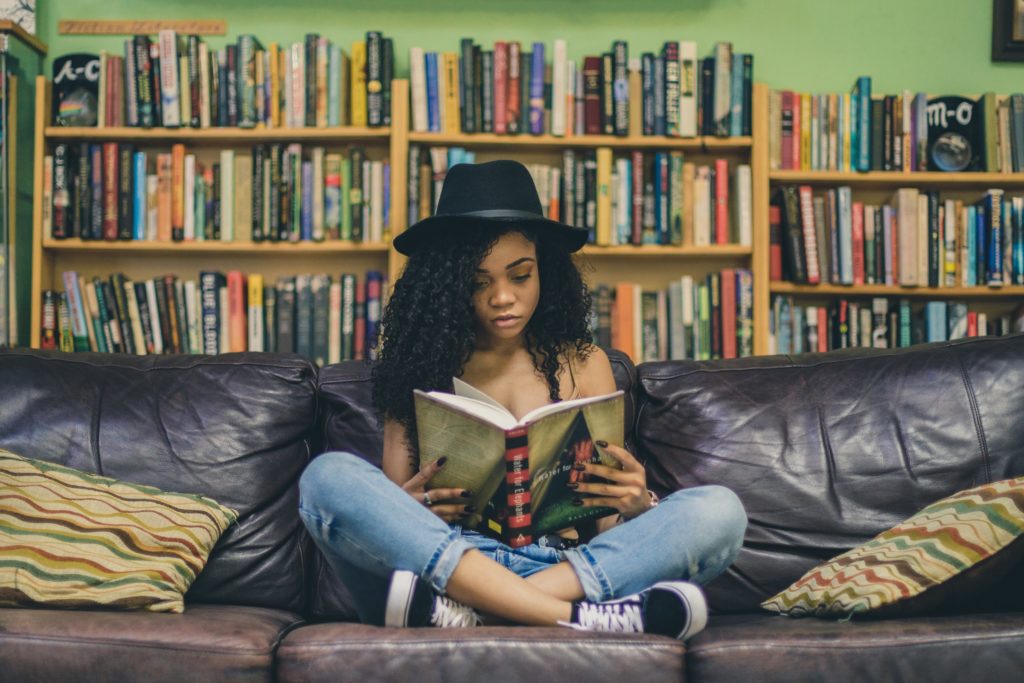 Your college experience outside of the classroom is precious, why not use it engaging with a diverse range of people and broadening your skillsets by joining a group with interests that are unique to you? Student Association of George Brown College (SAGBC) clubs are open and welcoming to everybody, spanning a broad range of expertise and perspectives. You'll meet new people with similar interests and opinions, make new contacts, and improve your soft skills all while having fun. I'm here to tell you about some of the clubs at George Brown that you might be interested in!
Academic Networks
The following are a few examples of Academic Networks that encourages peer-to-peer learning while helping students achieve academic achievement through academic groups.
Enactus
Enactus aims to assist the community in achieving economic and social success by providing field education opportunities to students through partnerships and innovative learning. Enactus George Brown student members may get real-world experience and improve soft skills while participating in a variety of ongoing initiatives. To get in touch with the president/club supervisor, email Enactus@georgebrown.ca.
GBC Robotics and Drones
The GBC Robotics and Drones network, in collaboration with the Robotics Technician program, offers workshops on industrial robots and production systems. To find out more, email their president/club supervisor Pranava.Pandya@georgebrown.ca.
GBC Theatre Mice
Want to get involved in play and theatre without the grading process, join the GBC Theatre Mice network in collaboration with the Theatre program. Email their president/club supervisor sansom.marchand@gmail.com to learn more.
Recreational Networks
Outside of the classroom, SA Recreational Networks is a set of activities that caters to students' interests and is centred on the general well-being of GBC students. The advantages of being a part of these recreation networks are the opportunities to learn and enhance leadership and soft skills. Here are some examples of networks you can join:
Volume One: Anime Club
Love all things anime? GBC's leading network for Anime, Manga, Gaming, Cosplay, and more is Volume One. Their multimedia rooms include Anime screenings and gaming events. If you have a love for anime and want to share your passion with others, stop by their multimedia room to watch Attack On Titan or bring your Persona 5 Strikers game to play on their Xbox and Playstation! For more details, email their president/club supervisor at david.w.c.so@gmail.com.
GBC Dungeons and Dragons
Want to immerse yourself into a fantasy world through games and roleplay? The GBC Dungeons and Dragons uses Dungeons and Dragons to enable students creativity, design, and social skills enhancements by using group-based tabletop gaming engagement and peer interaction. You can find your own Stranger Things friend group to play D&D with at George Brown! Email their president/club supervisor paigefairley@hotmail.com for more details!
GBC Computing
Want to gain some computing skills without having to take the respective classes? The GBC Computing network gives opportunities for students to participate in challenges and activities that will help them improve their abilities in computer programing. Email their president/club supervisor Daniel.Lee3@georgebrown.ca for additional information.
Health Networks
SA Health Networks is a network for students to get together and be exposed to a range of learning opportunities in order to enhance their health and wellbeing. The Health Network focuses on peer-to-peer mentorship, counselling, mental-wellness courses, and other mental-health-related activities. Here are what some of the individual networks may look like:
ASL Network
Individuals may learn American Sign Language through the ASL Network Toronto. The network also works to build connections between the hearing and Deaf cultures within the community. If you're interested in learning more, reach out to their president/club supervisor aslclubto@gmail.com.
GBC Medlife
GBC Medlife is committed to volunteering and assisting low-income communities through improving their access to healthcare, education, and community development projects. If you're looking to get involved and help your community, this is the network to join. Email alicia.jensen@georgebrown.ca, their president/club supervisor for more info!
The Network
The Network's mission is to raise awareness and help George Brown students who identify as black in achieving academic achievement by offering counselling and mentorship. If you want to join a club that uplifts and helps out your fellow black students to succeed, reach out to their president/club supervisor, Dania.Niles@georgebrown.ca, for more details.
Social Clubs
Clubs are an excellent method to share interests in areas like culture, personal hobbies, and social movements. Here are a few examples of clubs you can find at George Brown:
Helping Each Other
Helping Each Other is a group dedicated to introducing incoming students to George Brown resources and assisting them in locating on-campus part-time employment, studying suggestions, and other college services. If you're looking to help a group of students or be helped by students, email HEOClub@outlook.com for more details.
Cultural and Religious clubs
Many clubs for certain cultures and religions are also available on campus. These clubs' purpose is to support those who are a part of the culture or religion while also giving students a better understanding. Some of them include Bangladesh Student Club, Muslim Student Association, the Chinese Students and Scholarship Association, and Viet GBC.
Conclusion
If you want to join a group through the George Brown Student Association, keep up with the full and up-to-date list of student-led networks and clubs by visiting the Student Association website regularly. Joining networks and clubs is a great way to enhance campus life. Join them while you can!