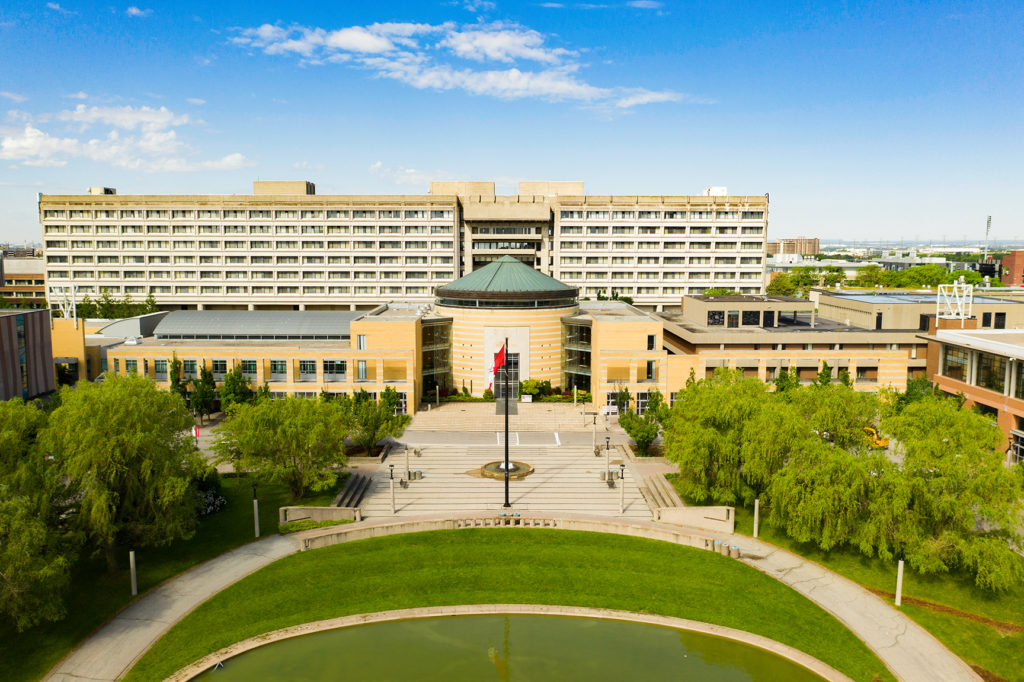 Surprising is an understatement to what you will feel after reading this article, jaw dropping may be a more accurate emotion. I am talking about Hollywood stars, millionaires, and high-level politicians; this list is stacked with well-known names that studied at the school you study at or even at the least have passed by. I guarantee that there will be at least one alumni here that you did not know about, so keep reading to see who walked the same halls you will or have at York University.
Rachel McAdams
It is only fitting to start with the legend who played the iconic Regina George in Mean Girls. Her character in this movie alone is known by millions of chick flick watchers worldwide, but she didn't stop there, she also starred in other iconic films such as The Notebook and Game Night. With such a phenomenal portfolio, where did her career start? Believe it or not but it started during her time as an undergraduate student at York University. Rachel McAdams graduated from York with a Bachelor of Fine Arts degree in 2001. Her high school drama teacher was the one who encouraged her to keep acting, and that's how she found herself applying to York's Drama program. She was able to land roles on television even before she graduated, and now she continues to leave us speechless with her performance, earning her multiple MTV Movie Awards and Teen Choice Awards.
Lilly Singh
Many of us may have known that the YouTube sensation came from Scarborough, but did you know she is also a proud York alumni? Lilly graduated in 2010 with a Bachelor of Arts in Psychology. She has actually attended York's Spirit Rally in 2016 where she participated in the Red & White Day activities and helped with the Impact Campaign launch which strives to enrich student learning and to build stronger communities. Currently, she has almost 15 million subscribers on YouTube, and has become so popular that she replaced Carson Daly to become the host of her own talk show on NBC called A Little Late with Lilly Singh. This was iconic for many different reasons, but a huge one being that she became the only female host for late-night for the year 2019 on the four major U.S. television networks. She also announced that she will star in a new comedy series on Netflix. We are so proud to see this York alumni everywhere!
Jack Layton
The well-known and respected Canadian politician earned his master's degree and doctorate degree in political science at York University in 1972 and 1983 respectively. It is no big deal but he graduated and ended up becoming the leader of the New Democratic Party from 2003 to 2011. No big deal right? Who are we kidding, it is not everyday where we can witness someone we know running for the Prime Minister of Canada. His work as the leader of the New Democratic Party has not gone unrecognized as he helped come up with the very first program to combat AIDS in Toronto. Not to mention, he was championed for focusing immensely on environmental policies, advocating for recycling and energy-efficiency initiatives.
Jagmeet Singh
I am starting to sense a pattern of NDP leaders and York University alumni. In addition to Jack Layton, Jagmeet Singh also graduated from York, specifically earning his law degree from the Osgoode School of Law in 2005. He was successful in his studies at Osgoode, that he got called to do the bar exam in 2006, and that is how his career as a criminal lawyer commenced in Toronto. Of course, we now know him as the current leader of the New Democratic Party, and he is also a Member of Parliament representing Burnaby South in British Columbia. He made history as the first Sikh to lead any federal political party in Canada, and he also ran for federal elections in 2019. Jagmeet continues to make moves as we speak, advocating for progressive policies in Canada for lower-income earners.
Steve MacLean
This York alumni is out of this world, and by "world" I mean Earth. Steve MacLean graduated with a Bachelor of Science in Physics in 1977 and earned his doctorate in physics in 1983 at York University. However, his ties with York University did not end there as he also worked in the Sports Administration and Public Relations department at York, and even taught part-time at York from 1980 to 1983. Steve was one of only six astronauts that was selected to fly with the CANEX-2 Canadian experiments in space. He became the third Canadian ever to go into space with his STS-52 mission in 1992. If that was not enough, he was also on Canada's National Gymnastics Team and was appointed acting director-general of the Canadian Astronaut Program.
Craig Keilburger
No need to introduce him at all because everyone knows the ME to WE foundation and WE Charity (formerly known as Free the Children), which he both co-founded. Not only did he make history with his ME to WE work, he also made history at York's Kellogg-Schulich Executive MBA program in 2009 as the youngest graduate. With ME to WE, which is a business that strives to provide global, social, and economic aid through consumer purchases, and his WE Charity has helped over one million people get out of poverty in Africa, Asia, and Latin America. His work in the United States, Canada, and the United Kingdom has helped provide service learning programs to over 18,000 schools and 3.5 million students.
Conclusion
Whether it be a Hollywood movie star, an astronaut, a changemaker, or the next Prime Minister of Canada, the possibilities are clearly limitless at York University. From the selection here alone, it is clear how diverse these people and their interests are, but what they all have in common is a degree from York. So it does not matter what you study or what you are passionate about, get out there and make the York community proud. Who knows? The next York University superstar could be reading this article right now.