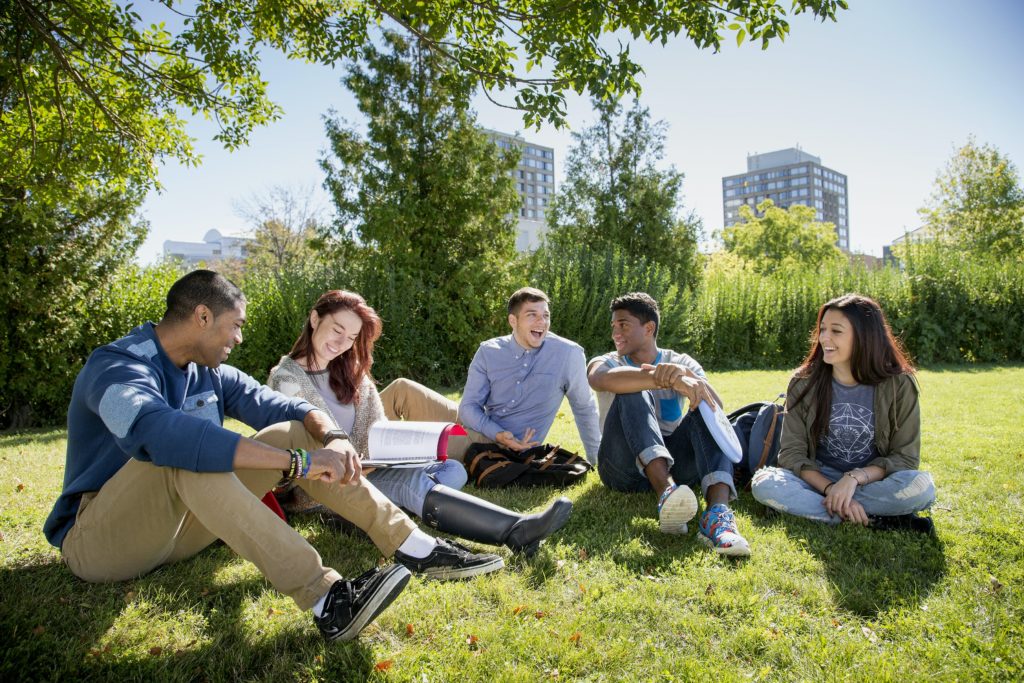 Looking for extra bread to reduce your tuition fees? Look no further as this article will detail 6 different scholarships or bursaries you can score no matter who you are or where you come from. As long as you are a current or incoming student to York University, you will be eligible for several scholarships regardless of your grades or background.
Undergraduate Bursary Program
This is a bursary provided by the university that I wish I found out about earlier in my undergrad. The reason why this bursary is a must apply, is because all you have to do is fill out an online form about yourself. Yes that's right, questions about you! Sounds easy right? The form is called a Student Financial Profile (SFP) where you fill out details about your studying/living conditions and your family income. Canadian students, permanent residents, or other international students are able to fill in the SFP to ease your financial burdens. Financial need will be judged on the information you provide on your SFP, so it does not hurt to apply and who knows, you could score tuition deductions! The SFP can be easily found on Passport York (https://my.yorku.ca/) in the "Finances" tab.
Entrance Scholarships
Did you know that you could get free money from just accepting your offer? If you want a guaranteed scholarship, you can use this heads up to get your marks up to be automatically awarded the entrance scholarship as soon as you start your first day at York! To make things easier, there is no separate application to fill. As long as you fit in the following average grade brackets, you can start kissing a portion of your tuition costs goodbye. The grade brackets are as follows: 80-84.9% → $1,000, 85-89.9% → $1,500, 90-94.9% → $2,500, 95%+ → $4,000 (renewable for 3 additional years during your studies at York as long as you maintain an 8.0 average). So get to studying, you got this! Go get that A and get that bag!
Entrance Athletic Scholarship
Calling all athletes, this scholarship is for you! If you have an average of at least 80%, you can get anywhere from $1000 to $4500 from just doing what you love! The bonus is if you are also able to maintain a 6.0 average for your years of study during undergrad, you will automatically qualify for more money in each year. Keep training and being passionate about your sport and earn some extra money in the meanwhile!
Schulich Leader Scholarships – For STEM students
Is Science, Technology, Engineering, or Mathematics your specialty? If so, you have an opportunity to score some serious cash, I'm talking $80,000 worth of cash. But wait, if you got into the Engineering program at Lassonde on the York campus, you can get $100,000. Yes, you heard that right, your tuition will be seriously scared of you after this scholarship. To be eligible, you must be a Canadian citizen or a permanent resident, and to earn the max $80,000 or $100,000 scholarship, you have to maintain an average grade of 7.8. There are only 20 Canadian universities that participate in the Schulich Leader Scholarships so don't waste this perfect opportunity.
Harry Arthurs Alumni Families Entrance Scholarship
Can you imagine getting free money from your school for just being related to someone? Well, no need to imagine because you very much can. If you are related to someone who studied at York University, have an average of at least 90% and a great extracurricular profile, you can earn $6,000 per year as long as you have at least a 7.8 average. So talk to your parents, grandparents, and siblings and use their York University degree to your benefit!
Outstanding Student Leadership Award & Outstanding International Student Leadership & Volunteer Award
If you have been reading the options above and sighing at the grade requirements, do not worry there are scholarships available that do not require a minimal grade average. Outstanding Student Leadership Award and Outstanding International Student Leadership & Volunteer Award provide both Canadian students (the former) and international students (the latter), an opportunity to earn $300 from showing your school spirit and contributing greatly to a student association. This award is decided on a nomination basis where you can either nominate yourself or have a member of the Faculty of Liberal Arts & Studies community to nominate you, stating your contributions to the York community.
In Conclusion
These are only 6 of hundreds of scholarships and bursaries available to York students, meaning there are a vast amount of options out there that will reward you for your passions, studies, community involvement, and much more! My high school teacher once told me that the number one reason why students do not get scholarships is because they do not apply. So send out those applications, and I promise you will be surprised at the results.