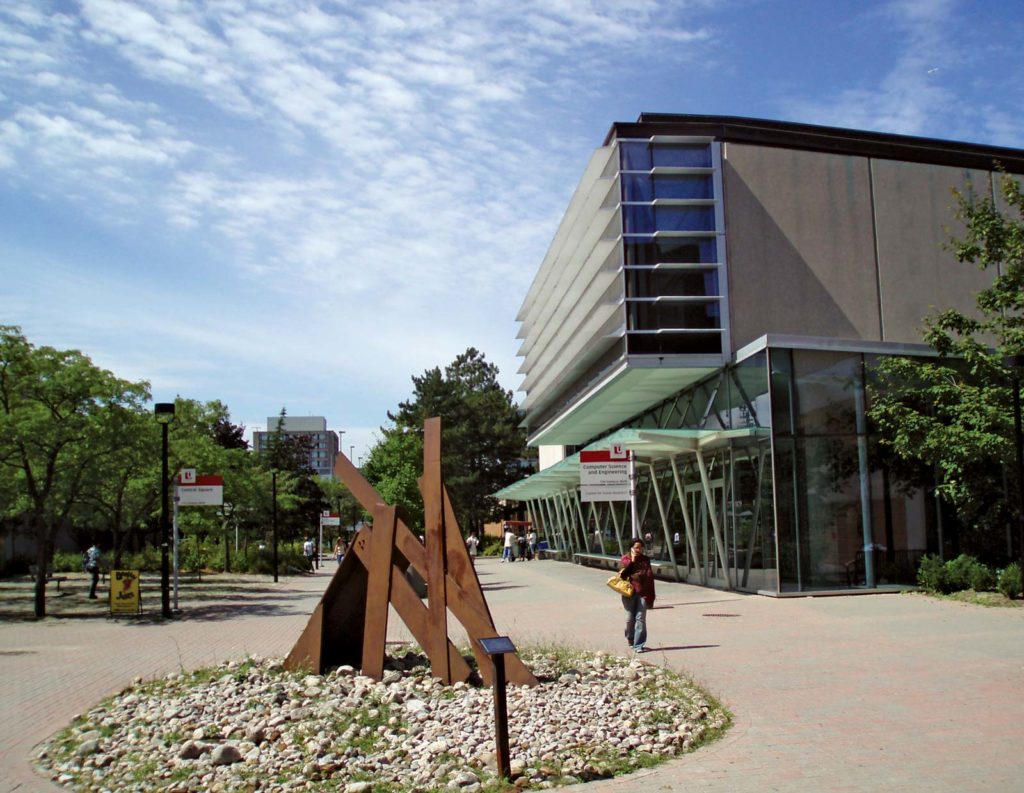 Did you know York University has over 200 programs? So if you are interested in joining the York University community, this may feel very daunting for you since there are so many options to choose from. No worries though, because I got you. Below, I have summarized 4 big programs/faculties that are famous at York University to help you get a better idea of the offerings at York and what you are interested in.
School of Kinesiology and Health Science
Are you interested in being a Kinesiologist, Dentist, Nutritionist, or even a Fitness Consultant or anything similar? Then the School of Kinesiology and Health Science may be a good option for you because they offer opportunities to specialize in multiple different fields such as physiology, anatomy, health, sports administration, health psychology, and athletic therapy. These programs will definitely get you ready for any of these fields since it is an Honours only degree program, meaning there are grade requirements you must meet over this 120-credit degree program. Students have a choice to either study for a Bachelor of Arts degree or a Bachelor of Science degree. There are similarities in both degrees however, as both are required to take core courses such as Anatomy, Fitness and Health, Nutrition and more. However, the program also gives opportunities to take non-kinesiology courses as well such as courses in biology and computer science. There is a reason why ShanghaiRaning ranked this school third in Canada and 21st in the world for best Sport Science Schools and Departments.
Faculty of Liberal Arts Program
You may have already heard about York University's Faculty of Liberal Arts Program because it is the largest and most diverse liberal arts faculty in all of Canada. This is not an exaggeration at all because there are almost 100 programs within this faculty alone. There are over 90 undergraduate degrees and certificates that are offered in this program and 22 masters and 16 PhD programs. Some of these programs include Anthropology, Childhood and Youth, Communication and Media Studies, Creative Writing, Criminology, East Asian Studies, History, and much more. So if you want to join a faculty with lots of options for you to figure out what you want to do, the Faculty of Liberal Arts may be something you want to further look into.
Schulich School of Business
If you are interested in business, the Schulich School of Business may be a good option for you on the York University campus. There are two undergraduate programs that Schulich offers, which are the Bachelor of Business Administrations (BBA) program, and the International Bachelor of Business Administrations (iBBA) program. Both programs allow you to specialize in Accounting, Economics, Finance, International Business, Marketing, Operations Management Information Systems, Organizational Studies, Strategic Management, and more. The difference between the two programs is that for iBBA you are guaranteed to go on exchange to one of over 60 exchange partners worldwide including countries such as South Korea, Singapore, and Italy to study for a semester. This exchange is not guaranteed for BBA students but there is an opportunity to apply for exchange while you are in the program. Both these programs are four years long and are honours programs, meaning you must meet certain grade requirements in order to graduate from these 120-credit programs.
Lassonde School of Engineering
This school is for students who are interested in any field of engineering as Lassonde offers 17 programs for over 4,500 undergraduate students. These programs can be categorized into four different departments which are Civil Engineering, Earth and Space Science and Engineering, Electrical Engineering and Computer Science, and Mechanical Engineering. Under the Civil Engineering department, students get to pick what to focus on ranging from structural engineering, transportation, water resources, and sanitary and environmental engineering. However, this program also allows you to take other courses as well such as business management, law, and leadership courses. For the Earth and Space Science and Engineering department, the name is pretty self explanatory since you learn Earth and planetary systems! So if you want to help us get to Mars, this program is for you! The Electrical Engineering department focuses on medical assisting technology, artificial intelligence, cyber security, and much more. All of these are becoming increasingly important as we evolve so these studies would be amazing options. Mechanical Engineering focuses more on the underlying science and engineering principles to design, develop, and build mechanical systems.
Conclusion
As you can see, there are already 4 great options listed here that within them, include even more options for you to choose from. All of these options are known across the country and are reputable choices for you to embark your university career.