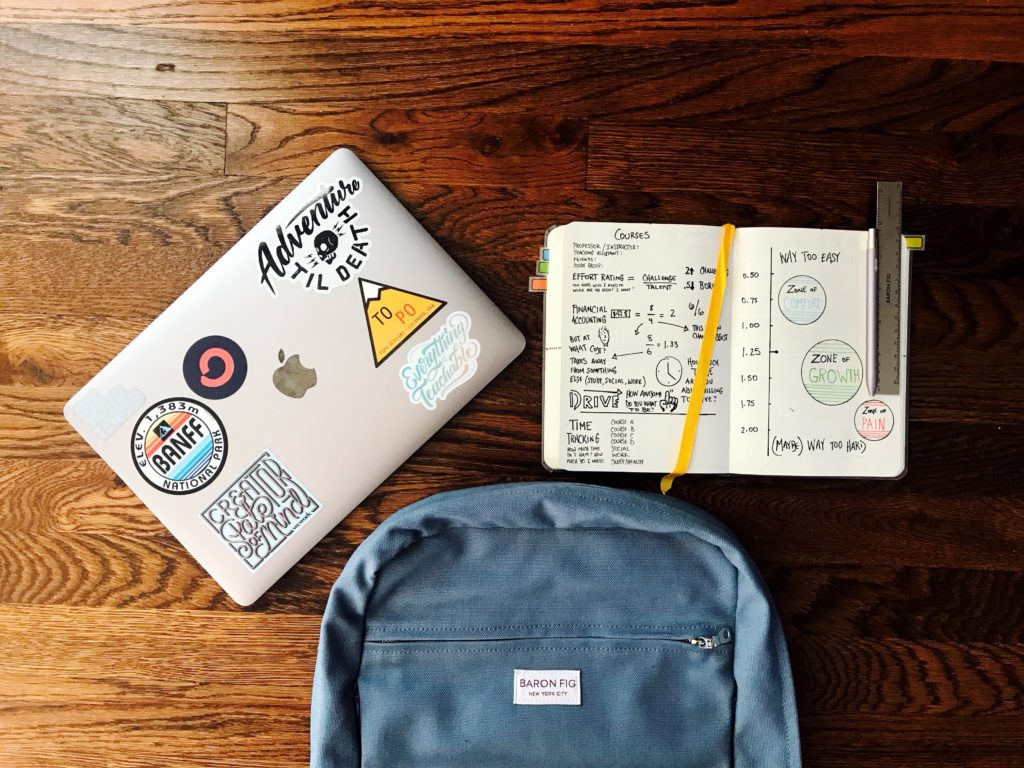 Athabasca University offers detailed information about the Financial Aid application process and provides many academic resources for students to access for a variety of needs and supports.
Firstly, AU provides a detailed list of different steps to apply to federal or provincial student Financial Aid. Prior to applying for government student financial aid, the following requirements must be met per student:
Complete the Full-Time Readiness Assessment provided by AU's Counselling Services
There are of course specific definitions and course load requirements for full-time and part-time students  applying for financial assistance. When determining which province to apply for funding, students should choose the last province they lived in for 12 consecutive months while not a full-time post-secondary student. For example, for the Fall 2021 September 1 start period, students should apply for Student Financial Assistance and submit their Course Registration Plan by June 30, 2021. The completion of those steps will spark critical processes such as the completion and submission of Provincial/Territorial program information forms and confirmation of enrolment forms by AU and the student's funding agency.
With regards to student awards, scholarships, and bursaries available from AU, students should start their search by heading to the AU Student Awards and Bursaries webpage.
From there, they can navigate to a specific award/bursary of interest, such as the AU Student Undergraduate Bursaries. For this bursary, the donor is Athabasca University and the value is worth a tuition fee credit for one, 3 credit undergraduate course. The number awarded varies, with annual application deadlines listed for April 30, December 31, and August 31. These bursaries are intended to assist AU program students to continue with their education without interruption to their studies due to financial need. The application criteria are as follows, and the student must:
• Be a current AU undergraduate program student
• Have completed a minimum of 3 AU credits at the undergraduate level
• Have not received this bursary twice previously
• Have room in their program of study to use the bursary for a future course registration
Athabasca University hosts a variety of tutoring and academic support for students. From the beginning of the application process, students have access to myAU Portal which allows prospective students to check their program admission status, contact a Program Advisor, and later on check grades, request transcripts, access eLetters, and more.
AU students also can head to DegreeWorks (through their myAU Portal) where they are able to use a course planning tool, a GPA calculator, track their progress of courses, and ensure they satisfy degree requirements by creating detailed education plans. How neat is that?!
Not only that, but students can schedule appointments for Program Specific Advising Services with academic advisors! These appointments can be for both prospective and current students, and can help you plan courses, clarify information such as program requirements, and can help you interpret transfer credit evaluation.
For day-to-day schoolwork, students have access to the AU Library Services where they can find journal articles, books and media, images and audio clips, and links for specific course resources (online textbooks). Another super neat feature AU has is Write Site. This service provides assistance with academic writing assignments over time within the context of course work. Essentially, students can receive feedback about specific writing components from coaches in real-time, helping them with patterns of error in their writing as well as 3-4 skills per submission.
Finally, AU does not forget about their International Students and has a set of resources for those students too. This includes Ask AU (which can also serve domestic students), a page that can get students real-time answers to common questions about AU such as topics about admission, courses, programs, transcripts, exams, and fees. Ask AU also has a huge FAQ section with answers under topic headings that include: Academic Records, Admissions, Advising, Courses, Exams, Fees, Financial Aid, Programs, Registrations, and Technical Support.
If students still have questions they can call 1-780-675-6100 (Int.) or 1-800-788-9041 (toll-free in Canada/U.S.) during business hours! Athabasca University wants its students to succeed and hence offers many different resources for students about finances, academics, tutoring, and assignment help. A full and comprehensive list of their Student Support Services with links can be found here!
More information on Athabasca here on Campus Guides.