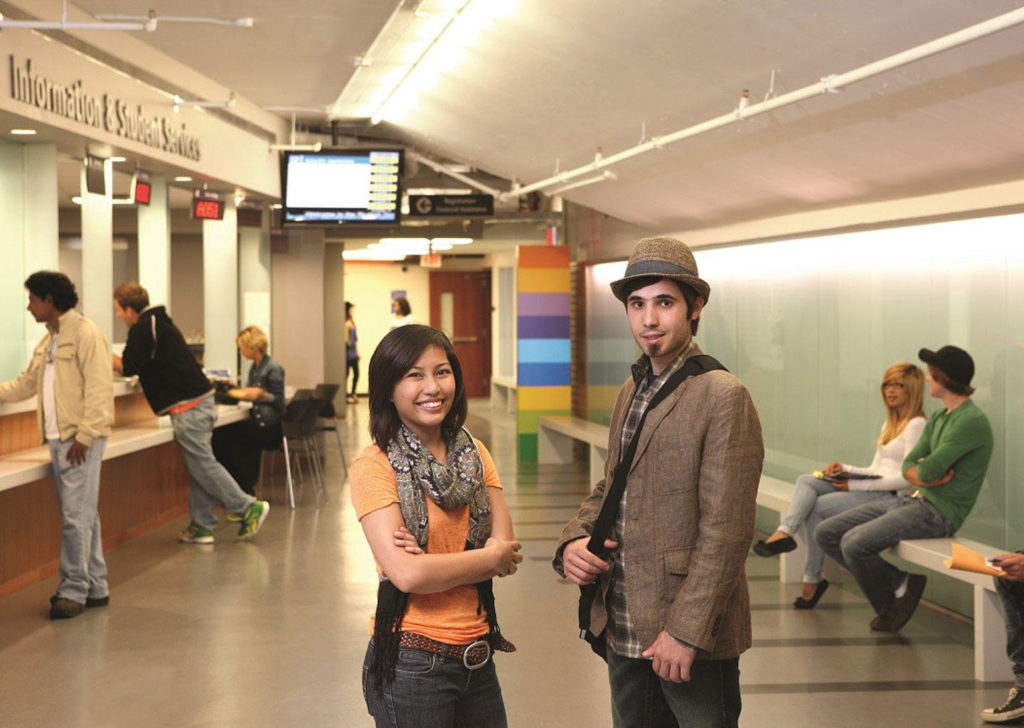 With all the different colleges and campuses out there, it is hard to keep track of everything and remember what each campus and college is unique for. That is why I have summarized four key takeaways you need to know about George Brown at the Casa Loma location so you can see if this school is a great fit for you or not, if you are a prospective student. However, if you are a current student, this would still be helpful for you as well because you may learn something new to make your college experience even more beneficial!
Small Class Sizes
A lot of the programs at this campus, such as the gemology program, have small class sizes which many students prefer. Current and previous students at the campus have mentioned that the small class sizes allowed them to get more individual help from professors when needed. With the nature of these programs where they are very hands-on based such as drafting in your fashion classes, odds are you would want to consult your teacher individually to see how you're doing. That's because there is not just one way of doing artistic activities, so it is hard for you to replicate exactly what is done in class especially when you are using your own creativity so you may want to chat with your professors to check if your techniques are correctly applied at least. Since the class sizes are small, it becomes easier for your professor to remember you. Some students have mentioned that they were able to just go and have a chat with their professors even after finishing their class just to ask for advice, proving the type of connection you can build with your professor. Other students have also mentioned that it was easier to build a tight-knit group of friends in class since there are not many students compared to other schools so it's easier to introduce yourself to people and have them remember you and vice versa. 
Experienced Professors
Speaking of professors, you seriously would want to add these professors to your network because outside of their teaching careers, they have accomplished astounding stuff in their respective industries. For example, Professor Winnie Kwan who teaches some of the fashion courses at the Casa Loma campus, has over 20 years of international industry experience. She has actually attended several fashion trade shows at the fashion capitals of the world and also owns her own retail and design business servicing high-end and retail clients. So as you can imagine, when it comes to fashion she definitely knows what she is talking about. There are many other professors with lots of experience like Professor Kwan who will be teaching you so pay attention in your classes and add them in your network even when you finish their classes.
Competitions
If you are a fan of competitions and you find that you learn a lot from them, then good news for you, there are so many competitions that you are eligible to compete in as a student at George Brown. There are lots of in-school competitions, for example for students in video game courses you can compete in competitions held by actual video game companies. Not only do you get exposure to the industry professionals who will be at the competitions as judges, but you can also get a glimpse into how these companies think and what they are looking for. But that is not all, you can also compete internationally! For students in the School of Fashion & Jewellery at the Casa Loma campus, you can compete at international finals at competitions such as the Triumph Inspiration Awards which is held during Milan Fashion Week! So even if you do not win, you still get to have such a cool experience.
Co-Op Opportunities
Due to a lot of the programs at the Casa Loma campus being very hands-on, the school gives you opportunities to work at co-op placements. This is beneficial because you get to see what it is like working in the industry before actually working in the industry full-time after school. This makes the transition between school and work much less daunting and plus you will be able to add the experience to your resume and increase your chances of earning a full-time job after you graduate. For example, many students in the Construction Science and Management program got co-op experiences with one student working four months at ASCO Construction Ltd. He got to work as the Site Safety & LEED Project coordinator, which helped him learn how to conduct safety equipment inspections and how to prevent workplace accidents.
Conclusion
As you can see, there are lots of opportunities available to you before you graduate that will strongly benefit you when you finish school. Now that you have heard of what is available, take advantage of all of these chances and it will help make your college career more memorable and impactful.