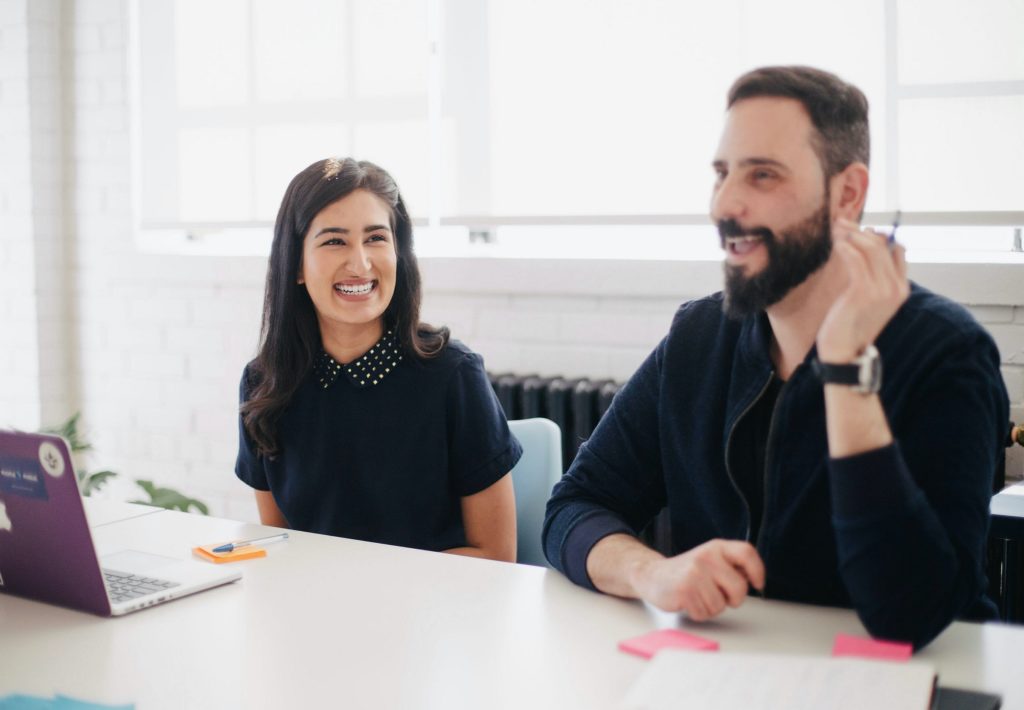 George Brown College's Waterfront Campus is home to their Daphne Cockwell Centre for Health Sciences and Centre of Arts, Design & Information Technology. If you are interested in taking a program in dental health, health services management, health and wellness, nursing, or design, here is a guide to some of the many programs available at each school at the Waterfront Campus.
Graphic Design
The Graphic Design program is an advanced diploma program of 6 semesters. This program is excellent preparation for a career in design. The curriculum gives you a broad grasp of design while also enabling you to specialize in either Communication Design or Advertising Design, which will prepare you for a job in corporate design or a marketing company. Design electives also allow you to expand your knowledge in fields including illustration, motion, interaction, internet, book, and environmental design.
Honours Bachelor of Digital Experience Design
The Honours Bachelor of Digital Experience Design is an 8-semester bachelor's program with a co-op term. Designers who graduate from the program will be able to address issues using real-world, socially responsible, and commercially viable digital solutions. Students will learn to critically examine and respond to ever-changing technological and cultural circumstances in this curriculum. Students' analytical, technological, and business abilities are honed in foundational courses. Students collaborate on digital interfaces and apps, as well as interactive environments, in upper-year classes and capstone projects.
Dental Hygiene
The Dental Hygiene program is a 3-year full-time advanced diploma program. In George Brown's on-site WAVE Dental Clinic, this program focuses on implementing the dental hygiene process of care while fostering interprofessional and client-centred care. Students are prepared to work successfully as part of a collaborative dentistry team featuring the client, the community, and other health care professionals.
Dental Technician
The Dental Technology program is an advanced diploma program of 6 semesters. You will be prepared to work in the field of dental technology after completing this program. Consider this career if you want to work in the dentistry field but don't want to be actively involved in patient care. You should have a keen eye for detail, love working with your hands, and have strong hand-eye coordination. You'll learn how to make oral gadgets with a variety of equipment that is prescribed by authorized dentists. You'll learn how to build these using specialized hand tools, moulds, and cutting-edge technologies. In George Brown's on-site high-tech dentistry labs, you'll get hands-on experience making complete dentures, crowns, orthodontic appliances, and other specialty products.
Dental Office Administration
The Dental Office Administration program is a certificate program of 2 semesters. This program will provide you with the administrative and clinical skills needed to function effectively in a dental office. Dental office practices will be covered, including client record preparation and maintenance, inventory systems, appointment scheduling, dental insurance administration, computer literacy, fundamental clinical dentistry theory, and more. The WAVE Dental Clinic may also provide students with the chance to get practical experience.
Health Information Management
The Health Information Management program is a 2-year diploma program. This program focuses on educating health information practitioners with the skills and knowledge they require. Graduates will be able to assist in the gathering and arrangement of health information. Biomedical sciences, health informatics, medical categorization systems and coding, health record systems, statistical analysis and presentation, data collecting, health-care law, and more are among the subjects covered in the curriculum.
Behavioural Science Technician
The Behavioural Science Technician program consists of 4 semesters for a diploma that gives students the chance to learn about applied behaviour analysis (ABA). This area of study can help you get ready for jobs working with developmental disabilities, brain damage, gerontology, and behavioural disorders. The program covers behaviour analysis in the areas of brain injury, dementia, and childhood disorders. Coursework, training, and employment are frequently related to autism and developmental disabilities.
Honours Bachelor of Behaviour Analysis
The Honours Bachelor of Behaviour Analysis is a bachelor's program consisting of a 4-year course with a 14-Week unpaid field experience term. This curriculum blends philosophy, methodology, and theory with a strong practical learning component to provide a thorough knowledge of behavioural psychology, especially Applied Behaviour Analysis (ABA).
Personal Support Worker
The Personal Support Worker certificate program consists of 2 semesters. This program provides students with the knowledge and skills necessary to assist clients with their personal and domestic requirements, ensuring their safety and comfort. Personal care for the seniors, chronically sick, individuals with physical disabilities, individuals in long-term care institutions, individuals in certain ambulatory care settings, individuals in urgent medical and surgical settings, and more will be covered through this program.
Practical Nursing
Practical Nursing is a 4-semester diploma program that prepares students for a career as a practical nurse by teaching them the necessary information and skills. It was created to fulfil the College of Nurses of Ontario's (CNO) new entry-to-practice criteria as well as the Ministry of Colleges and Universities' revised program standards.
Conclusion
George Brown understands the value of experiential and hands-on learning. Just by reading at the handful, I've listed so far, you can see that they offer a wide selection of programs in each department that you might be interested in. In either of their programs, you will be able to get expertise that will translate into your future career.