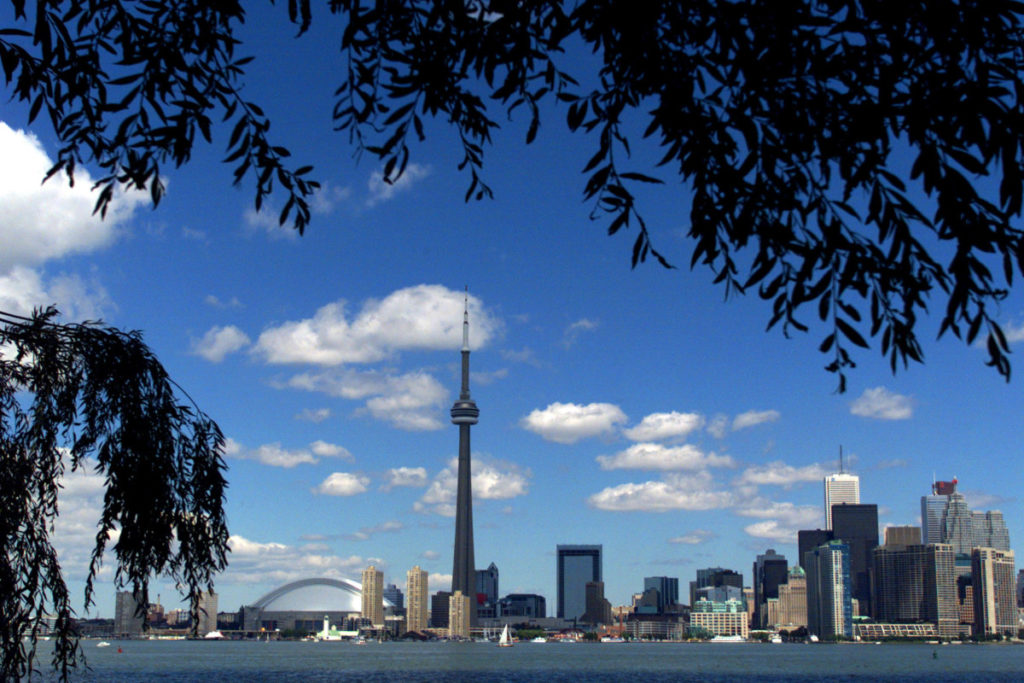 Construction, Computer Technology, and Fashion & Jewellery. All of these foculizations are very hands-on and super fun if it is what you are passionate about. If this sounds like you and you want a hands-on approach to learning, the George Brown at the Casa Loma location has these programs that are tailored to prepare you technically and practically for the industry. Keep reading to find out how and to see if these programs interest you and match your style of learning.
Construction Management
George Brown at the Casa Loma location is known for having the Angelo DelZotto School of Construction Management as it offers eight specialized programs to get you ready for work in the construction industry. One of the programs offered is the Construction Management program which is the only four year degree program in Ontario for construction management. This program will teach you all aspects of construction from theory, research, and also allows you to conduct field study and partake in hands-on education, which is super important for construction. There are also business and management aspects incorporated within the program because it is also important to get an understanding of these areas too in the industry. Especially since all construction projects heavily rely on budgets and timeframes, this program will help you not only learn how to physically construct but it also teaches you how to plan the construction as well. Therefore, you will know how to manage the construction process from start to finish! For the hands-on component of the program, there is a mandatory field experience that all students take in your third year, where you will be able to attain 450 hours of experience. This will be amazing on your resume as you will be able to attain so many hours of experience before you even graduate.
Fashion & Jewellery
There is a reason why the School of Fashion & Jewellery at the Casa Loma campus was ranked among the top 100 in the world by CEO World magazine. You heard that right, in the entire world! These two programs are equipped with instructors that have international experience in the industry and you will also be able to use state-of-the-art equipment during your studies. Does that not sound like such a fancy and lavish way of learning? Well it is because you will also be studying in Toronto which is known as the fashion capital of Canada. Therefore, these programs easily introduce you to high-profile guest speakers and allow you to meet other high-profile professionals at networking events. Connections are really important in this industry so those opportunities are really important. These programs also give you the opportunity to build and enhance your portfolio and there will be opportunities where you can showcase your clothing and jewellery at shows. The fashion program allows you to learn about design, merchandising, manufacturing and fashion management which gives you business and fashion knowledge. The Jewellery program aims to make you successful whether you want to work for others in the industry or be your own independent artist. The jewellery program itself is one of the largest and best-equipped jewellery schools in all of North America. By best-equipped, I mean you get to work with precious metals and gems. Therefore, you will also gain an understanding of gemmology in addition to studies such as jewellery methods and jewellery arts.
Computer Technology
Home to the School of Computer Technology, students are able to study at one of the first Canadian colleges that offers a blockchain certificate program. If you are in this industry, you know how important blockchain is becoming, and it will only get bigger. The School of Computer Technology is also one of Microsoft Academy's longest partners in Canada, who has also partnered with IBM Academy and CISCO Networking Academy. These partnerships allow you to go for industry-recognized certificates including A+, Linux+, Java, and much more. You will also be given the opportunity to work in labs in Wireless environments or even spend a few weeks studying abroad in various countries. Diploma programs offered at this school include computer systems technician whereas advanced diploma programs include computer programming and analysis, computer systems technology, and game programming.
Conclusion
Evidently from these programs, George Brown recognizes the importance of hands-on learning especially in these industries where magic is created with your hands. In any of these programs, you will be able to develop experience that you can put on your resume, and will make you feel prepared for when you graduate and enter into your respective industries.