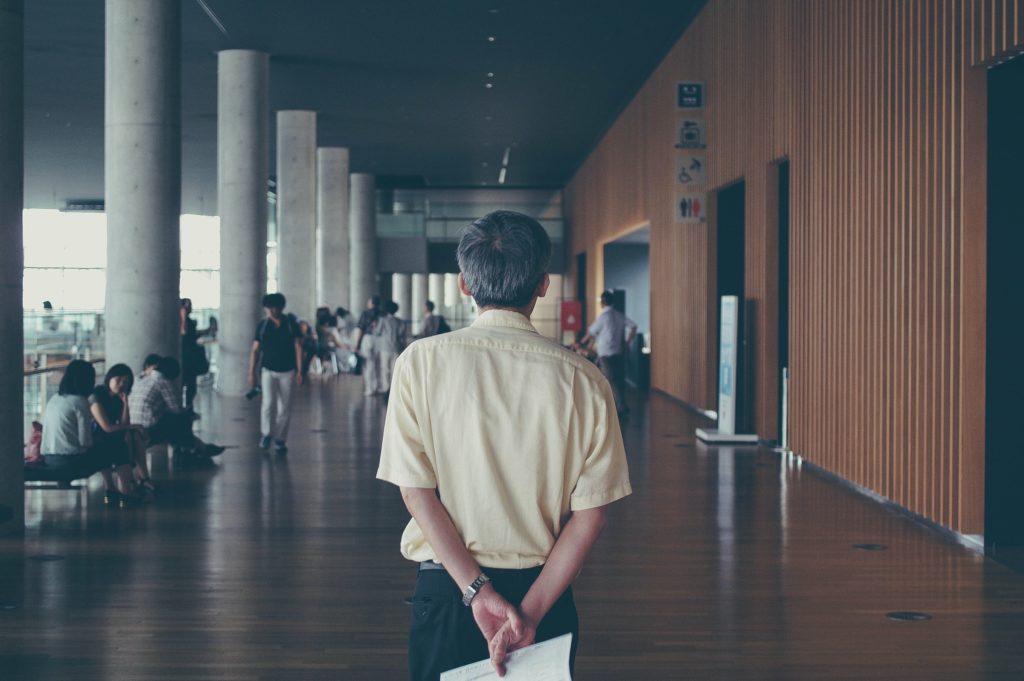 Believe me when I say you will be surprised after hearing the professors that George Brown College has at the St. James campus. What makes the St. James campus unique from the other George Brown campuses is that it has the Centre for Hospitality & Culinary Arts, Centre for Business, Centre for Preparatory & Liberal Studies, and Centre for Community Services & Early Childhood. If you are in any of these programs or are interested in joining them, stay tuned to hear about the amazing professors that teach in these centres.
Chef Jason Inniss
Not only does Professor Jason Inniss have over 8 years of teaching experience at George Brown college, but he also has an extensive background in culinary. He ran a successful restaurant named Amuse-Bouche and sold it in 2010. After that, he opened up his own catering company under his name that strives to provide luxury sustainable products with local ingredients for high-end dining and cocktail parties. He successfully completed culinary school earning a Professional Culinary Degree with Honours. His areas of specialization include Butchery and Food Theory, which are also two courses he teaches at George Brown. Students describe Chef Inniss as very approachable and an amazing speaker. He always helps students as best as possible and wants students to do well.
Chef Hemant Kanchan
Another astounding chef teaching at the Centre for Hospitality & Culinary Arts at George Brown is Chef Hemant Kanchan. He has extensive experience working in the kitchens at hotels including working with the Kempinski group of hotels and also worked with Langham Hilton where he met and worked alongside well-known Chef Anthony Marshall. Chef Kanchan then moved to Toronto to work alongside Chef John Higgins at Le Royal Meridien King Edward and he has also worked in Germany at the Romantic Hotel. But he did not stop there, he also has experience working in Dubai at the Napa restaurant. Chef Kanchan brings this worldwide expertise to George Brown as a Chef Professor and a Chef Technologist for the Chef House restaurant at George Brown. Students loved having him as a Professor because not only did he go out of his way to help you learn, but he has also landed students jobs in the Culinary industry! Everyone knows how important experience is in the Culinary industry so to land a job would be an amazing opportunity for students. So if you do well in his classes, you can actually ask for his reference which would be an amazing thing to have knowing how many international experiences he has had working with top chefs. He specializes in chef training and teaches courses including H119 and HOSF1247.
Professor Lori Futterer
If you are specializing in Marketing at George Brown, you must have already heard about Professor Lori Futterer as many students adore her. Students have praised her knowledge of the industry and have described her teaching style as natural and inspirational. She teaches courses MARK4019, MARK1055, MARK2063, MARK2049, meaning she teaches all years of study at the school so there are many chances for you to be a part of her classes. One of the common feedbacks from students about Professor Futterer was how easygoing she is. She is so approachable to the point where students say they still keep in touch with her even after completing a course with her, and feel comfortable to go up to chat with her about any course concepts. Her marking is fair and based on material given in class so it is definitely possible to do well in her classes but she also encourages you to push yourself to study well.
Professor Don Powadiuk
If you are a business major, you know how tricky accounting concepts can be. So if you are going into your first year at the George Brown college and are a bit worried about your performance in your accounting courses, try getting into Professor Don Powadiuk's classes as students have repeatedly mentioned that he is able to explain complicated accounting concepts easily for students to comprehend. Accounting lectures build on one another so Professor Powadiuk ensures that students understand the concept before building on the next concept. He explains concepts not only helpful in the course but outside of the course as well and provides lots of examples for you to practice and develop your accounting knowledge. He teaches first year accounting courses including ACCT1036, ACCT101, and ACCT2031.
Conclusion
Evidently from their extensive backgrounds all around the world, there is no doubt that you will be able to learn so much from these professors. It is always a great idea to develop good communication between you and the professor so that when there are concepts that are hard for you to understand, you are able to approach them and ask them to clarify. Based on student feedback, all of these professors would be more than willing to help you out.