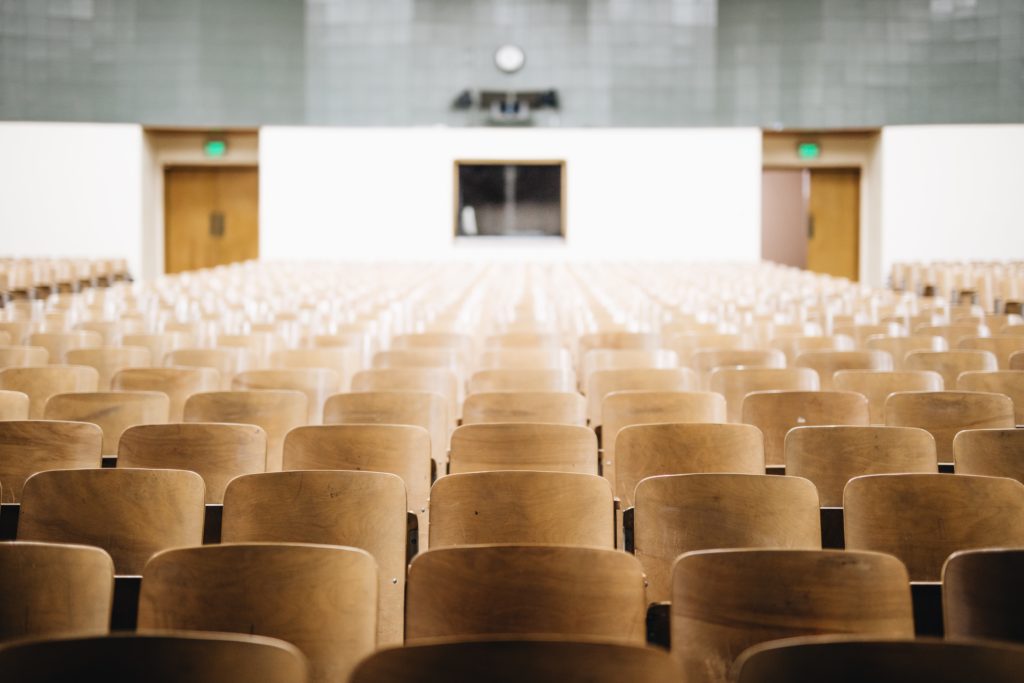 You may think four years is a long time, but four years actually passes in the blink of an eye. Before you know it, you'll be in your graduating year reminiscing on your days living in residence like it was yesterday. You want to be reminiscing on all of the fun things brought to you by Western University and the city of London. 
Here's a list of fun things you must experience before you graduate at Western University. 
Study at all of the beautiful libraries
Western University has a wonderful array of libraries you can study in. Don't feel limited to the 5 floors of Weldon Library without exploring what other libraries there are. My personal favourites to study in are: C.B. "Bud" Johnston Library at the Ivey Business School, John & Dotsa Bitove Family Law Library, University College, Allyn & Betty Taylor Library.
The CB "Bud" Johnston Library is a very modern library located in the Ivey Business School. This library features lots of sunlight with high ceilings and glass windows. Each desk comes with dry-erase markers and erasers so you can write your thoughts directly on the glass tables. You can also book the large meeting rooms upstairs with your uwo email. The CB "Bud" Johnston Library also has Bloomberg terminals that can be booked for use.
The University College building was newly renovated in 2018 and features modern finishes and many study spots inside. There are couches for students to sit on, as well as high stools to work on and many outlets all around. The vibe inside University College is quiet, so it is a great non-distracting work environment.
The law library is open on the 2nd floor of the law building and is open to all undergraduate students, regardless of faculty. The law library is a very quiet place to study and features historic tables with green lamps. Research assistance to library users and instruction on how to use legal materials are key aspects to the Law Library's operations. You will find many law students studying here.
Allyn & Betty Taylor Library
The Allyn & Betty Taylor library is located in the Natural Sciences Building. This library features an open setting which allows talking. Therefore, if you are looking for a quiet study spot, this may not be the place for you. The Taylor library features bright lights and all tables have many outlets for charging your laptop. There is also a cafeteria right outside for quick study breaks.
Visit all of the cool restaurants in downtown London
London has many fun things to try and the restaurant scene doesn't disappoint. I was able to visit many nice restaurants in the city. It's a great way to support local businesses, try some excellent food, and catch up with friends or a significant other. The restaurants with the best food and ambiance are Abruzzi, Garlic's of London, Thaifoon and Che Restobar. Be sure to stop by!
Abruzzi
Garlic's of London
Thaifoon
Che Restobar
Grab a bagel at the Spoke
The Spoke is located in the University Community Center on the left as you walk in. They also feature a bar and large seating area. Spoke bagels are a must have for any Western student. They were pretty much a staple in my first year as they accept flex dollars from the residence meal plan! My favourite was the vegetarian bagel with alfalfa sprouts. To die for.
Go sledding down UC Hill
A long-lived tradition at Western is to go sledding down UC Hill during the winter time. This activity will take you back to your childhood and is easy, cheap, and fun. Grab a group of friends and some sleds and you're guaranteed to have a blast.
Join an intramurals team
Another popular tradition at Western University is the intramural games. You can create a team yourself or join a random team as a free agent. During pre-COVID times, Western offered pretty much every sport from basketball, volleyball, hockey, badminton, to innertube water polo (often a popular one!). Build a team or find your own and work your way to winning a purple shirt!
Please give one, some, or all of these things a try and I promise you won't be disappointed!
Looking for more insights? You should read Top Student Services To Use At Western University next and get insights on all things post-secondary. Become a member today at Sign Up Here