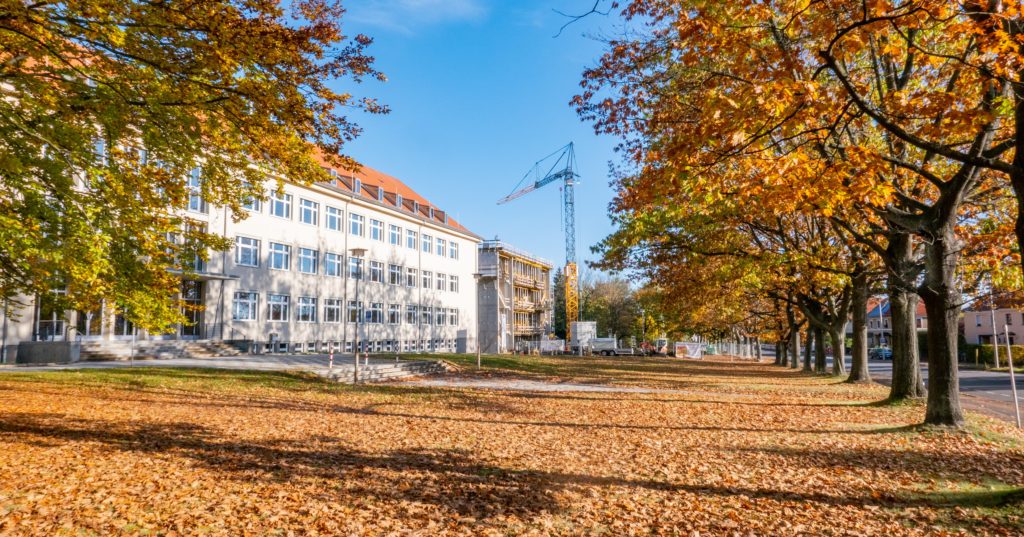 You should do these things regardless of whether you are at the Fennel campus, Stoney Creek campus, or Institute for Applied Health Sciences campus. Those attending Mohawk College have a chance of graduating within one year. This means that you have very little time to accomplish as much as you can before you leave.
If you are concerned about making a checklist of things you need to do before you graduate, no need to worry anymore because the list below should cover everything you should do before you leave this school.
Join a Club
Are you wondering why you should join a club? This is an excellent way to get involved with your college, gain experience, and make new friends/connections along the way. Clubs recruit students to fill a variety of positions, including co-chairs, marketing directors, vice presidents of finance, and outreach directors. You can gain valuable experience through these positions and add them to your resume. Apart from making friends with the people on your team, you can also make valuable connections through the events and conferences your club hosts which will be beneficial to you in the future. You never know, perhaps one of the connections you make will lead you to a job at a big company. Make sure you check out the clubs in the Mohawk Students' Association, along with the programs and faculty-specific clubs.
Attend College Events
In the same way, you can build connections by attending club events, you can also experience new opportunities by attending events organized by Mohawk. A few of these events include networking, workshops, and social events (e.g. formals, game nights & movie nights). Perhaps you want to make connections with professionals in the field you want to pursue. Maybe you'd like to develop and broaden the skills you already possess as well as learn some new ones. Wouldn't it be nice to just have some fun with friends at a formal event or perhaps just relax and watch some movies together?
Bringing my friends together some unforgettable nights would be a blast. You can find out what upcoming events you should attend by viewing Mohawk's event calendar!
Go to a Party
I think this is fairly straightforward. The off-campus parties and on-campus parties that students attend at their post-secondary schools bring them great enjoyment. House parties are a great way for students to socialize with others and just hang out as opposed to constantly studying. Stress can be associated with the amount of work students will have to handle over the next few months.
McMaster University, which throws a huge party almost every weekend, is just a few minutes away from Mohawk's Fennel Campus. Although Mohawk students throw their own parties, I know many students at the Fennel campus attend McMaster students' house parties because it's a great opportunity to meet new people. Since two campuses are just minutes apart, many students attending Mohawk's Fennel campus have friends who attend McMaster.
In any case, even if the party scene isn't your thing, you should still try to go to one; it is a good way to make some memories and have a good time without studying!
Go to a Sports Game
Cheer on all of the sports teams at this college with the mascot Mo the Hawk! There are numerous men's and women's sports teams to watch, such as basketball, soccer, and volleyball. Perhaps you are a fan of athletic teams like curling or cross country. Well, those teams are part of this institution as well. Regardless of whether you enjoy sports or not, it's still fun to watch the games and cheer for your college's team. You never know, maybe the games you attend will end in Mohawk's victory and you'll be able to celebrate the team's success. Discover more information about the teams, their history, and the dates of their games on the Mohawk Mountaineers website.
Become a Mentor & Volunteer
Don't you wish you could make a difference in someone's life or have a positive impact on someone? Before graduating and leaving this college, you should join the Newcomers Mentorship Program! Mentors and mentees from the YMCA organization were able to participate in this program that provided essential skills for their professional development and improvement.
It is not unheard of that being a mentor before you graduate can be an excellent experience. You can enhance your leadership skills, gain knowledge of other cultures, and help foster community involvement. In case you're wondering if you will receive any assistance on your journey, well don't worry. Throughout the duration of this program, you'll have access to training and resources.
If you're interested in volunteering opportunities, this college has partnerships with several organizations in Hamilton that you might be able to get involved with. Some of the organizations included are YWCA Hamilton, Native Women's Centre, Habitats for Humanities Hamilton, and Ronald McDonald House Charities of South Central Ontario. Additionally, there are other opportunities for volunteering and serving as a leader within the school. Visit Mohawk's volunteer & leadership opportunities website for more information about the many amazing opportunities available for students like you to join and make a difference before you leave this school.
So, now what?
It's really up to you. You should definitely do these things before you graduate; however, there might be some more secret traditions that you need to explore before you leave as well. It is important to follow Mohawk College's social media pages and to visit their websites frequently because you may find cool things you would like to experience and participate in before you graduate.