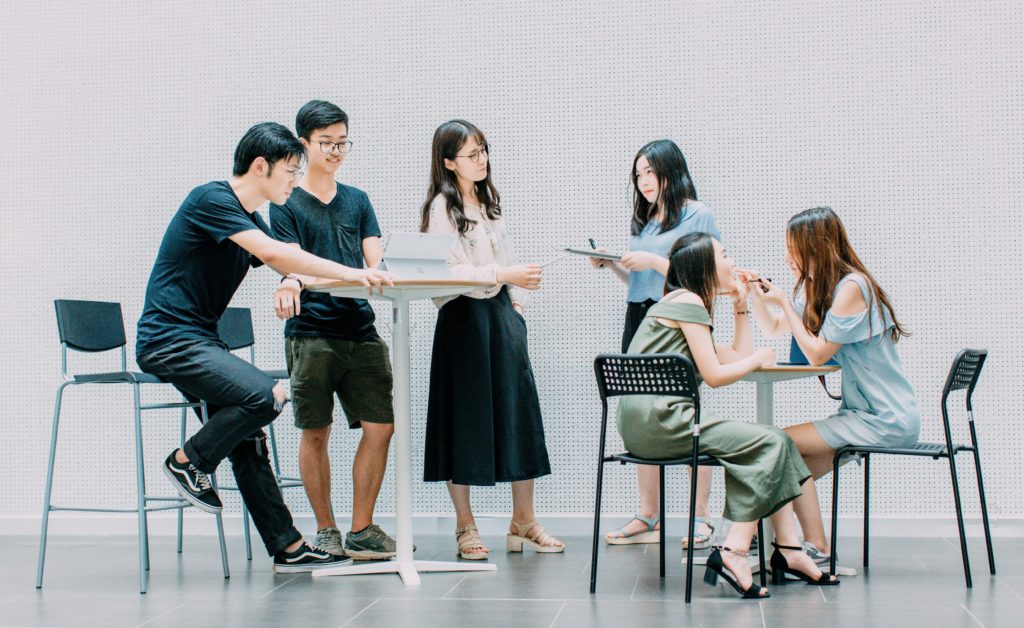 If you think you will be all alone when attending this school with no assistance whatsoever, you are more than mistaken. Whether it be from Mohawk College, the Government, or the city, you have access to so many resources.
All you need to do is utilize the resources and support systems available to you! Take advantage of it, they were made to help you.
Let's get started!
Future Students
Academic
The information under this category covers full-time programs, application procedures, academic dates, and accessibility services.
Perhaps you haven't chosen what program you want to apply to yet. Possibly, you would like to attend this college, but do not know what programs are offered. Well, if you check out Mohawk's website, you can find all programs available as well as much more. They offer many different ways to search, including by theme, length, credentials, location, and even co-op programs. You might be interested in the health programs that are available. Maybe you wish to earn both a degree and a diploma, but are unsure if it's possible. Perhaps you are thinking about fast-tracking and are wondering what programs qualify. All of these questions and curiosities can be answered on the Program Search page.
Need help through the application process? Mohawk can help you out with that! Details such as dates and deadlines, as well as admission requirements, are provided. Furthermore, they have sections dedicated to mature, Indigenous, and international applicants.
You can also find a PDF of academic dates and accessible services that this college provides to students who are in need. The goal of these services is to ensure students with disabilities have equal opportunities, accommodations, and support. Some of the accessibility services provided include counseling, and workshops. If you would like more information on the accessible services available and would like to register, then visit Mohawk's Accessibility Services page.
Student Life
Are you curious about the student life at this college? This section includes topics such as athletics and recreation, campus services, employment opportunities, and wellness.
You may be interested in finding out more about the general campus life at the Fennel campus, about skilled trades at the Stoney Creek campus, or about the Institute for Applied Health Sciences at McMaster University. Maybe you are fascinating in learning more about the varsity sports, recreation, and fitness programs available to you. This information, as well as many others, can be found in the student life section.
Do you have concerns about getting to the campuses or paying for parking? Would you be interested in working on campus? Under the campus services and employment opportunities section, which includes food services, campus stores, career tools, and so much more, you may find the answer to your concern as well as employment curiosities.
This college understands the importance of student well-being and strives to help everyone in any way they can. Here you can find out more about the counseling services available on the same campus as your classes. Also on campus are health care and wellness centers that promote health and maintain the well-being of students, as well as the mental health in motion team that offers support for those in need of it. Maybe you'd like phone lines that you can call if you ever need someone to speak with or you come across any mental health emergencies.
This college cares about your mental health and well-being, and that is something you should be aware of. For more information about what is available to you or to take a look at any of the services, please visit the student well-being section. If you're looking for some assistance, this is an easy way to do it without having to worry about finding help around your city. Keep in mind that your mental health matters just as much as your physical health.
Finances
Mohawk College is aware that everyone has different financial circumstances. Learn more about awards (scholarships and bursaries), financial assistance, tuition, and other fees within this section.
We have also written another article for more information about the financial services available, so please take a look at that. However, you can check out Mohawk's resources website by choosing the financial assistance section if you'd like to conduct your own research and talk to someone at the college.
Current Students
Student Tools
Are you a new student and have no idea how to use any of the tools needed for your classes? Under the current students category on Mohawk's website, you will find instructions on how to access your 'MyCanvas', 'MyMohawk', and Mohawk email.
These tools are easily accessed through a mobile app so you don't have to switch between multiple different apps or browsers.
Academic Supports
To help you graduate and become successful in the future, the academic support category is here for you. Learn how to find textbooks and other materials required for your course, get peer-to-peer learning support, find out how testing and writing centers work, and so much more. Any academic-related questions and concerns you may have can be found with just a click of a button!
Student Services
They have a variety of services available to meet the needs of students under the student services category. The college provides a variety of services, such as health care and wellness, residence life, student success advisors, and many other services tailored to help students based on race, religion, culture, and gender. This category also covers a variety of other topics that you may have questions about. Find out what other services are available to current students on campus and online by visiting the Student Services category.
Program Area Resources
As you know, there are resources available to all students on campus regardless of what program you are in. However, students can also access program-specific resources, including placements, lab schedules, and so much more.
In case you are wondering, the faculty areas with specific resources include: business, communication arts, community services, health, preparatory studies, and technology. More information about your faculty and the resources tailored to your program specifically can be found on the Mohawk website.
International Services
Do you have questions about getting the help you need for this major transition as an international student? There are several services provided by Mohawk that are necessary for all international students.
Choosing a career path or learning about credit transfers could be of interest to you. In the "Pathways, Credit Transfers and Degree Transfers" topic you will find information about how you can achieve your educational goals. There is always someone willing to help you find a career path that matches your interests and abilities, regardless of what obstacles might be in your way.
Is there anything you're concerned about when it comes to applying for health insurance? Information about health insurance may be found in the section titled "Health Insurance". International students are required to obtain health insurance and the college provides it. If you have questions about how to fill out your application, all you need to do is contact the International Services department.
If you are wondering how to go about acquiring the visas & permits you need but don't have any idea where to start, Mohawk College can assist you. You can find information about extending and applying for your permits under the "Permits & Visas" section, as well as a step-by-step guide to make the process easier!
Whether it's permits & visas, health insurance, or housing, all questions and concerns you have can be answered by this college. Besides these services, there are many other benefits available to you that you can learn about in the International section.
What should you do now?
Now that you know some of these resources, you should do your research. The purpose of this article was to give you a bit of insight, but if you would like to learn more about something in great detail, visit the Mohawk College website. Hopefully, you've grasped a bit of knowledge about some of the resources available, and I hope you'll make the most of them… especially if they are free!