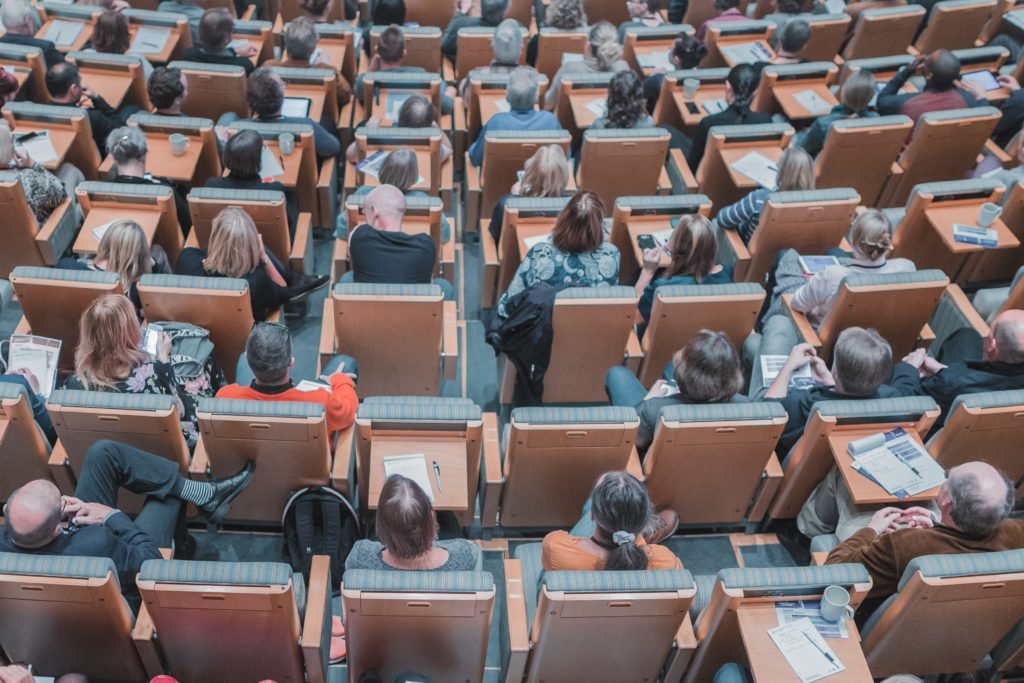 It is no secret that post-secondary tuition is expensive. Tuition is not the only expense students face; living, renting, and buying textbooks are costly as well.
It is for this reason that there are many scholarships and bursaries available. Students often believe, however, that they might not qualify because of a low-grade point average.
In case you weren't aware, scholarships are given to students based on grades, while bursaries are given based on their need for financial assistance. Understanding this difference may assist you when searching for scholarships or bursaries.
Likewise, I was unaware of the difference when I applied too, but I hope the scholarships and bursaries listed here will help you get started on your research!
Entrance Scholarships:
These scholarships are based on your grades from your final year in high school. It is important to achieve a minimum final admission average as decided by the faculty. Different faculties have different award cut-offs.
These entrance scholarships are automatic. When you submit your grades, the university calculates your average to determine if you are eligible for the entrance award.
Isn't that awesome? To receive the award, you don't even need to apply. I know that completing forms can be tedious and time-consuming.
The details about the cut-off averages and amount of money you can possibly receive for each faculty can be found here under Faculty-Specific Achievement Awards.
Award of Excellence Scholarship:
This scholarship is for all you smart cookies out there. Students planning to enter their first year at McMaster have an opportunity to automatically receive the McMaster University Award of Excellence scholarship if they are ranked among the top 10% of their faculty.
Yep, that's right! Incoming students can also automatically receive this scholarship if they qualify. Entrance scholarships like these can be more difficult to obtain since the cut-off average is higher, especially for faculties like Arts & Science and Health Sciences which require at least a 99% average…
You can find more details on the Entrance Awards page on McMaster's website. The scholarship is listed under the Automatic Entrance Scholarship category.
Indigenous & International Students Scholarships:
For both indigenous and international students, McMaster has separate scholarship categories, which means you have a better chance of getting funding to put toward your education!
Aren't you impressed with that? I know I am!
The Marjorie Anderson Financial Award is one of the scholarships for Indigenous students, which offers $20,000 per year for four years to assist with tuition, textbooks, and everything else related to education. You will have to apply for this scholarship, but considering the amount of money you can receive, the process is well worth the effort!
More information about this scholarship and other Indigenous scholarships can be found here.
Among the international scholarships is the Provost Entrance Scholarship for International Students. Each year, ten students can receive this scholarship, which requires you to submit a letter of reference from your secondary school. It has a value of $7500, so you will definitely want to check it out!
In addition to this scholarship, there are other international scholarships that you will automatically be considered for as soon as you accept your admission into your program. To learn more about the international scholarships, please visit the Entrance Scholarships page under the Awards for International Students section on McMaster's website.
Specialty Scholarships:
You might be wondering what a 'specialty scholarship' is. At first, I was curious too, but then I realized it might have to do with something more than grades.
The criteria for these scholarships vary from grade-point averages to financial aid to community service. Additionally, they may vary by region, race, and faculty.
The Access Award is one of the scholarships that vary by region. Students from the Golden Horseshoe area will be able to receive up to $25,000 each year through this scholarship. In addition to the region, another qualification is the need for financial aid. You simply need to answer a few short essay questions and submit a recommendation letter.
How simple is that!
A good example of a scholarship that combines race and community service is the McMaster Brighter World Entrance Award. A scholarship like this targets a smaller group of students, giving them a better chance of receiving it. The only eligibility criteria are self-identified Black students entering first-year programs. The application process requires you to answer short essay questions about the services you've provided in your community, a list of extracurricular activities, and a reference letter.
While it may seem like a lot of work, a smaller number of students targeted specifically for this award may increase your chances of receiving it.
Additionally, there are other specialty scholarships such as the Faculty of Humanities Entrance Award: a faculty award scholarship, the Loran Scholarship: a grade point average scholarship, and the Schulich Leader Scholarship: a STEM scholarship based on demonstrated financial need for students.
Be sure to check out the Specialty Scholarships section on McMaster's Entrance Awards page.
Bursaries:
The cost of tuition is astronomical, so if you think you're the only one who needs support to pay for school, think again. Although some people may feel hesitant to ask for assistance, the majority of students who attend post-secondary school need help and that's okay!
This is why bursaries exist; they were created to help students who have a bright future ahead of them. No student should be denied postsecondary education because of financial difficulties.
At McMaster University, they have specific bursaries for Part-Time students, for summer undergraduate programs, and for students with disabilities. Bursaries are available for many other general categories as well. In the Bursaries section, you will find information on bursaries, eligibility criteria, categories, and frequently asked questions.
What's Next?
My advice to you would be to apply for as many scholarships as you can. The more applications you make, the better chance you have of getting at least one. Moreover, don't be ashamed of your financial needs because you're not alone. There are many universities, including McMaster University and other websites, that provide scholarships and bursaries for post-secondary students. Make the most of what is available and get your degree!
Find the money to pay for school. Get scholarships sent right to your inbox by Signing Up.