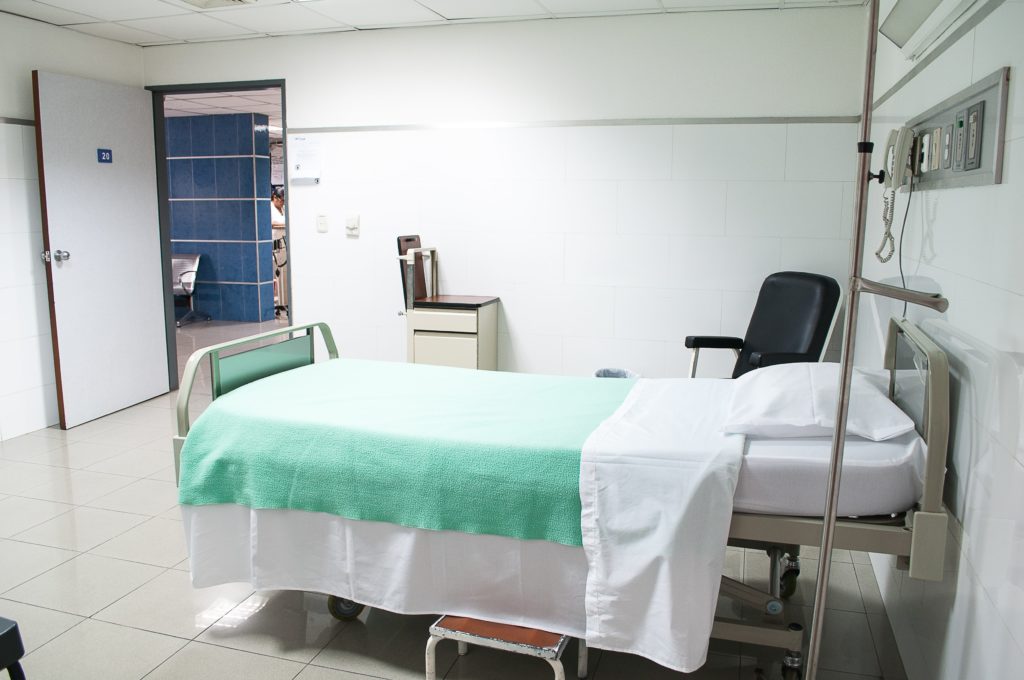 Mental health is something that's important to talk about and address especially in a university setting. The university experience is something unique, exciting and fun for every single person however, it can also cause a lot of stress to students which takes a huge toll on their mental health.
Mental health includes our emotional, psychological and social well-being. Mental health affects our mindset so much and can lead to us either doing extremely well in our classes or poorly due to test anxiety, depression and several other mental illnesses. In order for you to succeed and enjoy your university experience, you should focus on your mental health and well-being just as much as you focus on your studies to ace your assessments.
The University of Lethbridge offers several programs, services and resources for students to help with any mental health related issues or questions that a student may be facing.
University of Lethbridge Health Centre
One great service that the University of Lethbridge offers is the University of Lethbridge Health Centre. The Health Centre can help assist you with any mental health needs. As they mention, asking for help is an important first step you are making to make yourself stronger and better.
The first thing you must do when accessing the mental health services of the health centre is to book an appointment. You can send an email to the Health Centre at health.centre@uleth.ca and they will assist you in booking a consultation with a healthcare professional to talk about what you're going through in order to better understand your needs.
You may need a mental health assessment from a Registered Nurse if the healthcare professional requests it. If it is needed, the Health Centre will help schedule an appointment for you to discuss results and possibly help with creating a mental health care plan for you.
University of Lethbridge Counselling Services
The University of Lethbridge offers a variety of counselling services to students. Since the services being offered are constantly updated with new information, you would have to visit their webpage to see the latest offerings they have for counselling services. The University offers six different types of counselling related services depending on your need:
This service is a one-on-one counselling session with one of the school counsellors at University of Lethbridge. In your first counselling session, you and your counsellor with discuss the initial consent form and you get to talk about the concerns you may be going through and talking about expectations you have for one another. These sessions are often 50 minutes in length.
Group counselling offers a ton of benefits such as peer support, reduced isolation and stigma. If you are interested in group counselling, you would first need to meet one-on-one with a facilitator to talk about expectations, what the contents of your group would be talking about during a session and any discussion such as whether or not the current group is the right fit for you at the time.
Thinking about your future career can be very daunting and stressful thus, it can sometimes result in a mental health crisis for many students especially if they will be graduating soon. In career counselling, you get to learn a lot of new things and have someone help you through the process of career decisions. You get to uncover your skills, interests and passions. For students that aren't sure about their studies, career counselling can help you determine what program is best for you. You get to access resources to help you with your career research and development as well as create a career vision and path.
Wellness workshops are opportunities for students to develop strategies for maintaining a positive outlook and attitude on your mental health. Wellness workshops would provide you with a variety of information and resources to help you take care of your mental health and wellbeing. There are several wellness workshops that occur throughout the school year so make sure to check the webpage constantly to see what's available for you.
If you are interested in training and certifications that are related to mental health and wellbeing, University of Lethbridge offers tons of opportunities for that. These often vary per year and so check out the website for up-to-date information.
If you want some in-depth self=help mental health resources, you can access the University of Lethbridge's Therapy Assistance Online (TAO) platform. You can also access a text-based emotional peer support at any time, any day through the University of Lethbridge's 7 Cups of Tea platform.
There are so many resources and services that the University of Lethbridge offers students to support a positive mental health and state of wellbeing. It's important to always look out and take care of yourself first before anything else, including your studies.
In case of an emergency, contact the Distress and Suicide Prevention Line of Southwestern Alberta which is available 24/7 at 403-327-7905 or 1-888-787-2880. You can also visit the Chinook Regional hospital located at 960 19th St S., Lethbridge AB.