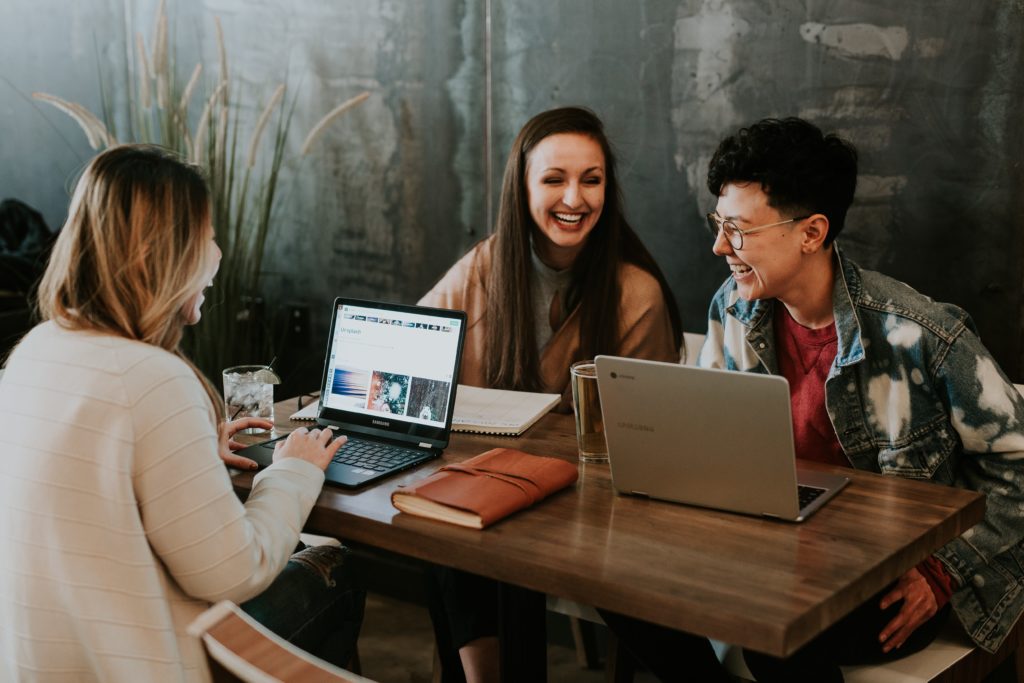 If you're planning to attend this university and don't know what you'll be studying, I'm here to help identify the top majors according to the website EduRank. In case you had a major in mind and it wasn't included on this list, that doesn't mean it wasn't a good one. It just means that some students weren't into it that much. Regardless of your program/major choice, make sure you are interested in it and can see yourself pursuing a career involving it in the future.
Now, let's take a look at Redeemer University's top 5 programs/majors.
Psychology
Here you can see that psychology is the number one choice. There seems to be some interest in this program/major among students at this school. You will be able to obtain a Bachelor's degree in Psychology upon graduation with this major. Even if you are set on a different major, you can minor in psychology if you want some expertise in this field.
Surely you are wondering what makes this major so interesting, and why it is ranked number one. Well, do you ever wonder why you do the things you do? If so, you might want to think about taking psychology courses or even majoring/minoring in it. The study of psychology at this university means studying the full human being created in God's image through all the "horizontal" and crucial "vertical" aspects of human nature. In contrast to other post-secondary institutions in surrounding areas, Redeemer University teaches psychology with a more God-centered focus, while other schools teach it with a more all-encompassing focus.
Visit the Psychology section under Redeemer's Degree Program Guide to learn more about the featured courses, the professors, and the program/major/minor in general.
Mathematics
Are you more of a math whiz? If so, perhaps majoring in mathematics would be a good fit for you. Upon graduation from this major, you will receive a Bachelor of Science degree. Students can choose between an honours major, a major, and a minor.
So mathematicians, what are you going to be doing in this program? Well, you'll be exploring the exciting world of mathematics and looking for career pathways. In the labs, you'll also use mathematical software to analyze numerical and spatial patterns. As well as examining various aspects of mathematics, you will also learn about its historical influences and it mathematics relates to Christianity.
For more detailed information about the mathematics program, visit the program guide page on Redeemer's website.
Philosophy
Perhaps you're trying to figure out if life is real or not. Perhaps you want to know what our society should be like and what we should be defined by. Upon completion of the program, you can either major or minor in it as well as earn a Bachelor of Arts degree.
So, let's take a look at what this program is all about. With the study of philosophy at this school, you will learn about subjects like metaphysics and ethics as well as others. Moreover, you will work closely with professors in order to learn about the wisdom and knowledge of God as well as to examine all obstacles that stand in the way of understanding and cherishing God more further. In courses involving this program, this university challenges your faith by having students explore intensely in order to grow their faith.
You can learn more about the Philosophy program at this university by checking out the degree program page on their website.
Biology
Calling all science enthusiasts! In high school, weren't your biology courses always enjoyable? Well, maybe you should check out the Biology program at this school. There are three options offered for this program: a major, an honours major, and a minor. Upon completion of this program, you will earn a Bachelor of Science degree.
As part of this program, you'll explore our ecosystems as well as molecules within the human body. Furthermore, you will explore the difficulty and variety of all living things. These explorations will not only help you learn more about the science behind them but will also lead to a deeper understanding of God's inventions. The program offers unique possibilities for undergraduate research that are unavailable to many other undergraduate universities. Discovering what this program offers will enhance your faith and give you a more potent sense of belonging.
Maybe you should check out the Biology program here at this university if you are interested in learning more about its relationships to the world and the creations God has made.
Chemistry
Perhaps rather than studying organisms and living things, you would prefer to study chemical mixtures and materials. When you mixed chemicals together, didn't it excite you to see what reactions they produced? I know the chemistry courses I took in high school were my favourite! Well, if chemistry is something you are interested in, you should definitely take a closer look at the Chemistry program this university has to offer. The Chemistry & Environmental Studies Department offers both majors and minors in it, with a Bachelor of Science degree awarded upon completion.
This program will help you grasp the concepts of the structures and materials that God constructed. From raw materials to chemical modifications, you'll learn the forms and properties of matter, plastics, fossil fuels, medicine, fertilizers, and other applications. This program will also give you an opportunity to learn more about the part chemistry plays in the development of our present-day world. In addition to recognizing the positive impacts, you'll also be able to examine the negative hurdles that the 21st century faced when it came to chemistry and its effects on our atmosphere and well-being.
Check out this program (Chemistry) on the university's website under the programs page if you're considering majoring or minoring in it. You'll also learn more about the required courses, general information, and how to apply on the same page as well.
Please do not limit yourself to only these programs listed!
Take advantage of the many options this university offers. Just because these programs are more popular with students doesn't mean they're easier to learn and pass. Discover what interests you. Figure out what you hope to aspire to in the future. Remember this is about you, so choose your program wisely. Although you can always switch programs later on, you should still focus on what fascinates you more, and what you see yourself doing for years to come.
Research is important, as is making sure the course materials are something you are interested in and satisfied with.