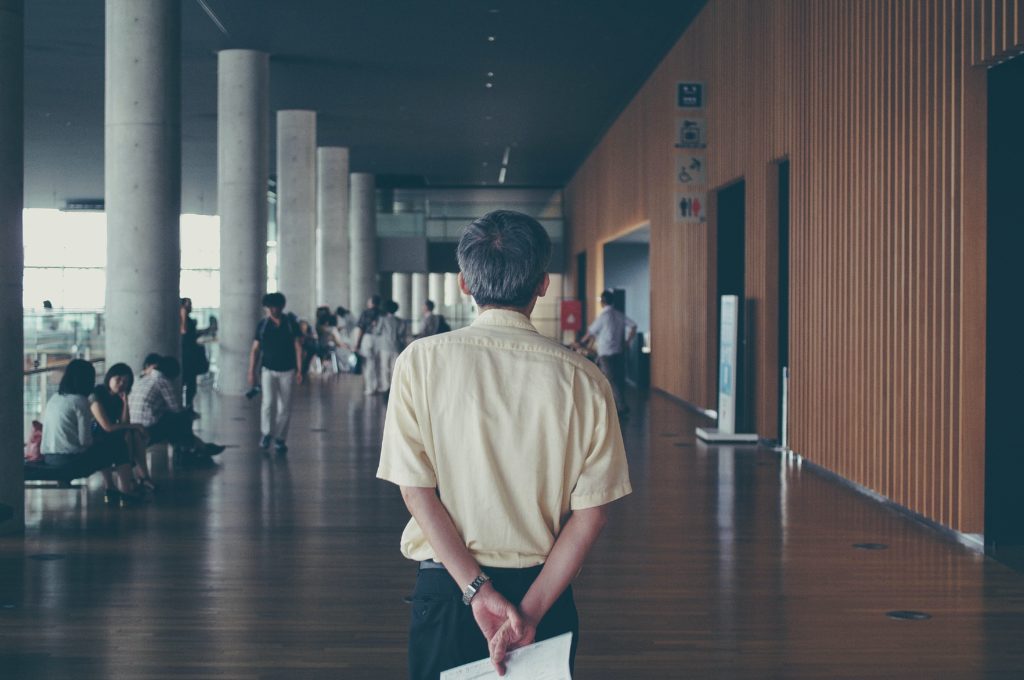 Being one of the most prestigious business schools in Canada, with a strong and impressive alumni network of 28,000 alumni and counting, the Western Ivey Business School also lends itself to a world class set of professors and lecturers. During your HBA1, HBA2/HBA3 years you will have the honour of learning from seasoned industry professionals and professors. Although in HBA1, students do not have the flexibility of choosing their courses/professors, in HBA2, you will be able to, so hopefully this blog post will give you a better sense. 
Krista Pettit, Strategy 3300K
Professor Pettit is an Assistant Professor in General Management, Strategy, at the Western Ivey Business School. She graduated from the Ivey MBA program and prior to returning to academia, she held senior level positions in the financial services, software and real estate industries in Canada and Japan. Her approach to teaching Strategy is organized, straight-forward, and comprehensive. She really challenges her students to truly understand concepts, dig deeper, and properly apply frameworks. As a student in Professor Pettit's class, if you properly apply yourself, you will learn a lot and remember most cases taught. 
Craig Dunbar, Finance 3303K
Professor Dunbar joined the Finance Faculty Group at the Ivey Business School in July 1997. Prior, he taught Finance at the Katz Graduate School of Business at the University of Pittsburgh from 1992 to 1997. Currently, Professor Dunbar is the Tangerine Chair in Finance and Finance Area Coordinator. His approach to teaching Finance is non-intimidating, informative, and light-hearted. Finance can seem like a daunting subject to beginners, as there is a lot of vocabulary and complexity associated with it. However, Professor Dunbar uses comedy and breaks these down and provides a great environment for students to learn.
Mary Gillett, Accounting & Financial Fundamentals 3321K
Mary Gillett is a Lecturer in the Managerial Accounting and Control group at the Ivey Business School and the Faculty Director of the Executive MBA Program. She has a BA in Business Administration from Western University and an MBA from Ivey. Mary has received numerous teaching awards including the Edward G. Pleva Award for Excellence in Teaching, Western's highest award for teaching. Mary's approach to teaching Accounting is fast-paced, extremely engaging, and challenging. Mary pushes her students to truly understand concepts and includes interesting real life stories and anecdotes to teach concepts.
Cara Maurer, Leading Change 4458A/B
Dr. Cara Maurer is an assistant professor of General Management at Ivey. She earned her PhD in strategy from Western University. She has published in several top research journals, including the Academy of Management Review, Organization Science, and Human Resource Management. Her research has been cited in the popular press, including the Globe and Mail, the Financial Post, and the Ottawa Sun. Leading Change is an elective course that helps students understand personal change and organizational change and how to manage change in a healthy way. Cara teaches the course in a very friendly, honest and endearing way, sharing personal anecdotes and stories of change. Some classes even featured a yoga instructor and other classes allowed students to share their own personal stories and journeys of change.
David Thomas, Raising Capital in the Financial Markets 4559A/B
Dave Thomas is a Principal and Co-Head of Training at The Marquee Group. Dave is passionate about teaching and the industry-leading course content for which Marquee is known. Previously, Dave worked in Investment Banking for over 10 years at BMO Capital Markets. While at BMO, he was a Director in Equity Capital Markets. Dave's experience in teaching definitely shows while he teaches the Raising Capital course. Dave is very good at explaining concepts and while teaching, jots down notes in a manner where it is very easy to follow along. Dave brings in personal experiences working on deals and current news to ingrain concepts into students minds.
Whether you're in HBA1 or HBA2, if you come across these great professors/lecturers, you will be sure to understand how big of an impact their teaching style can have on your learning! Always be enthusiastic and ready to contribute, as you never know when you may be cold-called.
Empower your academic journey with scholarships and insights. Become a member at Sign Up Here. Looking for more insights? You should read Top Courses At Western University next!