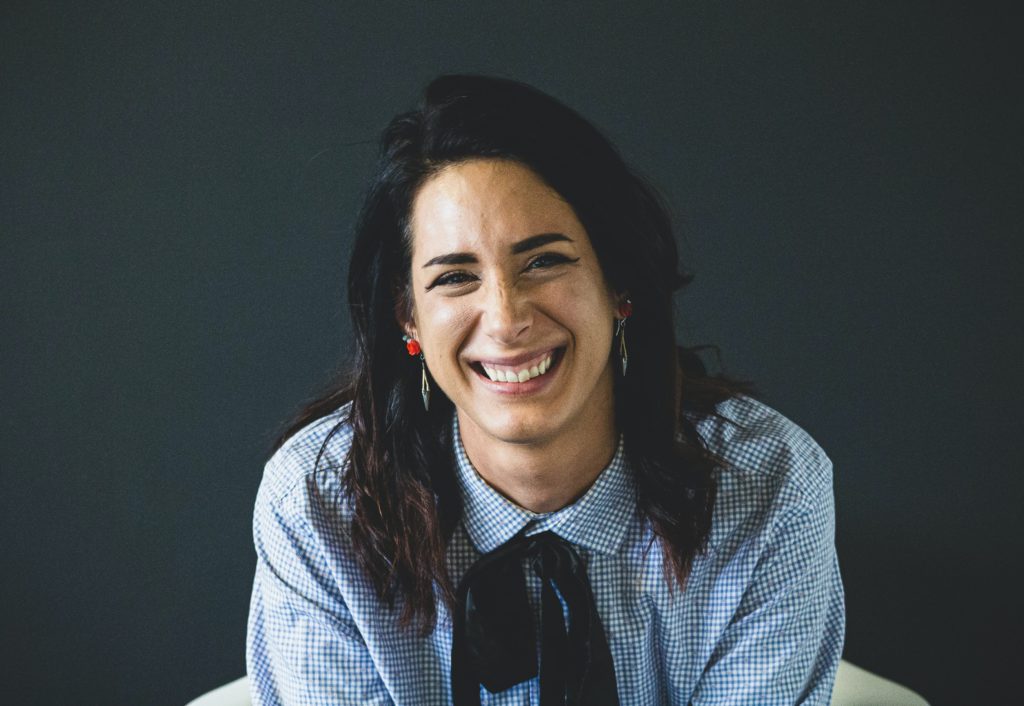 Deciding what classes to take can be a difficult process, but the difficulty is only increased when you've never met the professor teaching the course! No student wants to get stuck with a professor that gives boring lectures, is unhelpful, or is hard to reach. Below are some of the top professors from the University of Saskatchewan that are guaranteed to offer engaging and valuable classes.
Dr. Ashleigh Androsoff
If you're looking for a brilliantly insightful and incredibly witty professor, look no further than Dr. Androsoff! She creates a class environment where valuable discussion flows freely. Students in her classes feel comfortable to share their opinions, ask questions, and seek additional help outside of class time. She is insightful, respectful, and gives great feedback to students!
Dr. Benjamin Hoy
The Director of the HGIS Lab and professor in the History Department at the College of Arts and Science, Dr. Hoy is beyond brilliant at engaging with his students, presenting captivating lectures, and providing excellent feedback to all his students. He has high expectations of his students, but his high expectations have incredible payoff. Students will learn a lot, become better students, and increase their critical thinking skills in classes with Dr. Hoy.
Dr. Mark Meyers
Dr. Meyers is a professor in the History Department. His lectures are transformative, and students often leave his class feeling changed and inspired. He is always willing to tackle tough topics with grace and a level-head. Dr. Meyers is an encouraging professor who does his best to promote the success of his students and to offer additional help to all of his students.
Dr. Simonne Horwitz
Dr. Horwitz is a professor in the History Department. She strongly believes in what she teaches and is able to convey its importance. She is passionate about the success of her students. Dr. Horwitz encourages students to push themselves to be the best they can be, and she is always willing to provide extra assistance to students outside of class time.
Dr. Todd Morrison
Teaching the Psychology Department, Dr. Morrison is an incredibly dynamic and hilarious professor. He infuses his wit into everything he does and relieves the tension some students may feel when learning about some tough topics. His passion for psychology and teaching shines through in every lecture he gives. His classes are engaging and energetic, with students completing a variety of assignments during class time instead of solely learning through lectures.
Dr. Christopher Phenix
A professor in the Chemistry Department, Dr. Phenix is a brilliant educator that enhances his teaching with humour. He breaks down complex concepts in ways that students can easily understand. He is great at helping students outside of class time and genuinely wants to see his students succeed.
Dr. Pamela Downe
A professor in the Archaeology & Anthropology Department, Dr. Downe gives incredibly entertaining lectures and animated classes. She is fantastic at stimulating class conversation, encouraging student participation, and creating a welcoming environment. Dr. Downe's classes are very memorable, and students leave every class having learned something new and valuable.
Dr. Cheryl Troupe
Dr. Troupe is an incredible professor. She genuinely loves what she studies, and her passion for history is felt in every course that she teaches. Her courses and assignments are different and interesting, prompting students to think about history in new and exciting ways. She's genuine, easily approachable, and provides great feedback.
Dr. Cynthia Wallace
A professor in the English Department, Dr. Wallace in an inspiring professor that deeply connects students to the materials covered in class. Her lectures are beyond fantastic and deeply enlightening. Students often leave class feeling like they've learned something valuable and that they've had a perspective shift.
Robert Roy
Teaching Resource Economics and Policy in Agriculture at the College of Agriculture, Robert Roy is very easy to approach and easy to talk to. He takes the time to fully explain concepts to students, no matter how long it takes! He comes from a farming background, so he understands the importance of harvest time for many of his students. As such, he is very understanding with extensions for assignments. Overall, Robert Roy is a great person to learn from.
Dr. Derek Postnikoff
A professor in the Mathematics & Statistics Department, Dr. Postnikoff had a unique sense of humour and is always willing to give students extra help understanding class materials outside of class. He understands that math and numbers can be daunting to some students and does his best to break down calculations in ways students can understand.In conclusion, now that you're aware of some of the best professors at the University of Saskatchewan, check out Campus Guides article "Top Courses at the U of S" [hyperlink on website]